​The Daily Chase: Laurentian review wraps; Fuel boosts Empire earnings
5 things you need to know to start your trading day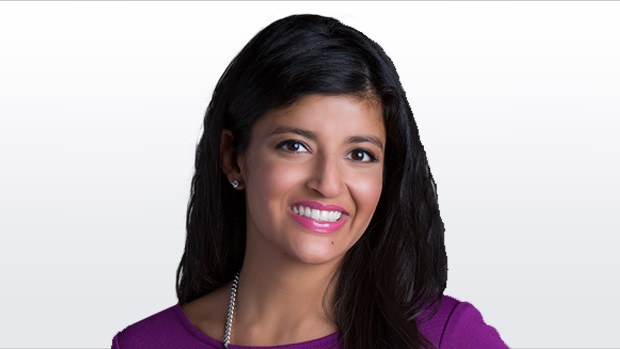 Do you think "five things you need to know about Beyonce" would be a good pitch for someone applying for the Beyonce reporter job at USA Today? Asking for a friend.
Here are five things you need to know this morning:
A lot going on:
The TSX could get a boost today from rising energy prices. Oil has hit US$90 per barrel for the first time since November and natural gas prices are rallying. While oil is up more than 30 per cent from the June lows, TSX energy stocks have been slow to capture the gains with the sector up only about 12 per cent.
Rising oil prices are going to feed into inflation and we saw that clearly in yesterday's U.S. inflation numbers and in today's U.S. producer price number.
Prices paid to U.S. producers increased in August by the most in more than a year, boosted by rising energy and transportation costs, according to Bloomberg. How will the Federal Reserve respond? U.S. retail sales out this morning show the consumer remains resilient. And then there is the ECB. The European Central Bank raised rates for the 10th consecutive time in what is believed to be the last attempt to choke inflation. While they also boosted their inflation forecast, the governing council said that rates are now at a level that will make a "substantial contribution" to bring inflation under control. So the takeaway – they are done hiking.
Table for one:
When Laurentian Bank announced its strategic review, the stock surged 26 per cent.
Today the bank announced the results of the review: it will not be bought out or sell assets.
Instead, Laurentian is going to accelerate its current three-year strategic plan. The stock sort of already reflects that outcome, however. Since the announcement of the review, the stock has been down more than 17 per cent. Laurentian plans to talk more about this in its December earnings call. It also intends to unveil a renewed strategic plan in early 2024 at an investor day, and ahead of that, announce two new executive appointments. As a small fish in a small pond, it's interesting that the review yielded no deal and that probably says just as much about what the big fish are dealing with (regulations, other M&A, higher costs, etc.) as it does about what Laurentian is struggling with.
Add to cart:
Grocery-store owner Empire delivered better-than-expected earnings and sales growth in its latest quarter.
Comparable sales excluding fuel grew more than four per cent but that is well below the pace of headline food inflation. Same-store sales growth was the strongest in nine quarters, according to Scotia, aided by higher-than-expected fuel contributions. Margins did expand, however, but the company is chalking that up to "efficiency initiatives". Of course, these grocers are on high alert and wouldn't want to appear that they are benefiting from higher food inflation by charging more.
Taking to the skies:
I'll watch for reaction to Transat. There is nervousness in the airline sector that higher oil prices are eating in to margins at the same time that "revenge travel" is slowing down.
Transat results seem to indicate that is not taking hold at the company.
It swung to profit for the first time since 2019 and even with rising jet fuel prices, raised its margin forecast for the year. Shares are still a fraction of where they were before the pandemic hit but are up a whopping 40 per cent so far this year, trouncing peers.
Arm day:
We will also be watching the biggest IPO since 2021. The blueprint maker for the chip industry is set to debut today at $51 per share. This values the company at over $54 billion dollars. It's a big day for the company. It's a big day for Softbank. It's a big day for the markets, which will see ARM test the rally on the NASDAQ.