The Daily Chase: U.S. autoworkers on strike; Trudeau pushes grocers on food costs
5 things you need to know to start your trading day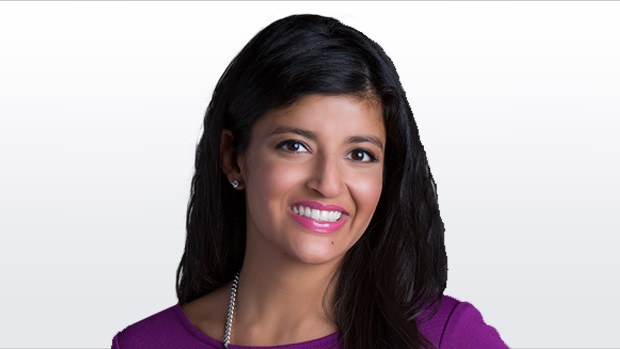 A dear friend reminded me this could be a rough week for stocks on that old adage of "sell Rosh Hashanah and buy Yom Kippur." Frances Horodelski pointed out that the Jewish New Year begins tonight and will watching to see if the adage proves true this year. We have the great pleasure of hosting Frances today on Morning Markets, so tune in at 10 a.m. EDT!
Here are five things you need to know this morning:
Steady: Markets are steady after a big and broad rally for U.S. and Canadian markets. Today, support is coming from China where measures like retail sales and industrial production came in higher than expected. That is also supporting oil prices. A combination of production curbs holding back supply and signs of stabilization in China on the demand side are supporting oil prices around US$90 per barrel. It's interesting that the Canadian dollar hasn't been swept up in the oil frenzy. In fact, since June, when the price of oil started its advance, the Canadian dollar is actually down versus the U.S. dollar. I'll be watching the tech sector today after Taiwan Semiconductor reportedly told suppliers to delay deliveries on demand concerns.
Striking a nerve: About 13,000 U.S. auto workers have gone on strike. Normally the union picks on one automaker in order to get a deal done, but this time is different. In a note to clients this morning, Chris Low of FHN Financial pointed out: "The UAW struck a Ford plant that makes Bronco SUVs in Michigan, a GM plant that assembles Chevy Colorado pickups in Missouri and a Stellantis plant that makes Jeep Wranglers in Ohio. It is the first time the union has struck all three automakers at once. The strike is intended to limit production of profitable vehicles while keeping most union workers on the job, preserving strike funds." We will assess the impact on Canada. There is a Sept. 18 strike deadline for more than 5,600 employees at Ford Canada. We will watch for Linamar and Magna shares, which have U.S. exposure to some assembly plants. Meanwhile, Dan Ives at Wedbush says, "The clear winner in this Game of Thrones battle between the UAW vs. GM (and) Ford is Musk and Tesla with champagne now on ice which sits in a non-union position and its biggest potential EV … competitors now face mounting costs (and) complexities in the years ahead, depending on how this ultimately plays out."
Complaints department: Ottawa is not done with grocery stores yet. Six months after hauling grocery store executives to Parliament Hill to explain high food prices, Ottawa is now calling on the industry to deliver a plan to restore price stability. Prime Minister Justin Trudeau says he expects the CEOs to deliver the strategies by Oct. 9. The government will also amend competition rules to remove the part that allows a deal to go through if cost savings outweigh negative impacts. But with much consolidation in the rear-view mirror, this may be tantamount to closing the barn door after the horse has left.
Make a brighter picture: Shares of Adobe are trading lower in the pre-market on disappointment with its earnings outlook. While profit and sales beat in this quarter and the company is making progress on generative AI, their forecast for profit implies a bit of a deceleration in growth (even though it was higher than consensus). So really, it wasn't all that bad, but the stock is already up 64 per cent so far this year so expectations are high.
Notable call: I'll be watching shares of Rogers Communications. RBC is upgrading to outperform following recent underperformance. The analyst says they are less negative on the Canadian telecom space and are keen to pick up Rogers because it has underperformed peers and has a lower valuation. The price target implies nearly 30 per cent upside.