The Daily Chase: U.S. inflation creeps higher; Dollarama sales up
5 things you need to know to start your trading day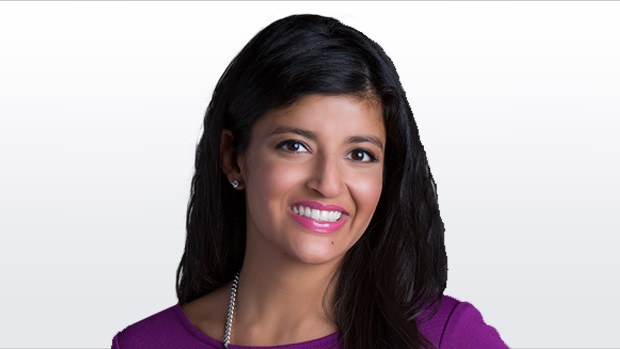 Birkenstocks are having a moment. That clunky dad-sandal maker filed to go public yesterday and could be worth more than US$8 billion, according to Bloomberg. I conducted my usual due diligence: speaking to one 20-something-year-old in the newsroom. Sydney Punchard tells me Birkenstock definitely "slaps," which apparently is a good thing. Here is the look: Birks, socks, a very large T-shirt and barely-there shorts. Definitely not a look for your dad, but a hit with the kids today. Birkenstock is not exactly a new kid on the block – at 250 years old, the CEO calls the company "the oldest startup on earth." In less than 10 years, sales have grown more than 300 per cent. Now that definitely slaps.
Here are five things you need to know this morning:
All about inflation:
Headline inflation in the U.S. creeped up more than expected. It landed at 3.7 per cent and is the quickest pace of price increases since May.
It is also marks the first time in 14 months that inflation has increased from the prior reading. Now there will be all kinds of ways to torture the data, but the initial reaction is to see markets weaken. While the U.S. Federal Reserve is not expected to raise rates next week, we will watch for how today's data could affect future decisions. So far, markets are stoic in the face of rising inflation. Core slowed, but at 4.3 per cent, it is still a problem.
Fasten your seatbelt:
Airline stocks are under pressure this morning after a pair of airlines warned about upcoming results. American Airlines slashed its profit outlook dramatically on higher fuel prices. Spirit Airlines also cut its sales forecast and warned that it has had to offer more promotions. Margins are also getting squeezed from higher fuel costs. A bunch of U.S. airlines are down in the pre-market, and I'll watch for how this weighs on Air Canada. While U.S. domestic travel has been under pressure, bulls on Air Canada say they should be immune as international travel holds up. This is also an inflation story. Airline tickets skyrocketed on so-called revenge travel post-pandemic, but they could come down now. At the same time, clearly rising energy prices are going to start to add to inflationary pressures.
King Dollarama:
We will watch Dollarama at the open after the company delivered much better sales and earnings than expected.
Same-store sales popped 15.5 per cent and the company is lifting its sales outlook for the rest of the year. But (of course there is a "but"), the outlook for sales growth of 10 to 11 per cent (up from five to six per cent) suggests a "moderating cadence," according to RBC's Irene Nattel. This could dampen the stock at the open, but investors will be looking for signs that this is just the company being conservative when the company's earnings conference call begins at 10:30 a.m. EDT.
In play:
Sigma Lithium shares are rallying in the pre-market after the company announced a "strategic review." That's often a code word for a takeover, and the company says it has received "multiple strategic proposals" for the company. Recall back in February the stock popped on rumours that Tesla was weighing a bid for the Canadian lithium miner. Lithium, of course, being a key input for electric vehicle batteries.
Beyond COVID:
Shares of Moderna are rallying as the company said it expects to add US$10-15 billion in annual sales in the next five years from a suite of new drugs. It also had a positive update on its mRNA version of a flu shot. The final trials met their goals and now they plan to seek regulatory approval very quickly. The stock is down nearly 80 per cent from its pandemic heights but has slowly been trying to show it is more than just a COVID shot maker.