Tidal Royalty strikes deal with MichiCann to launch new U.S. cannabis player
Tidal Royalty, MichiCann merge to create U.S. pot player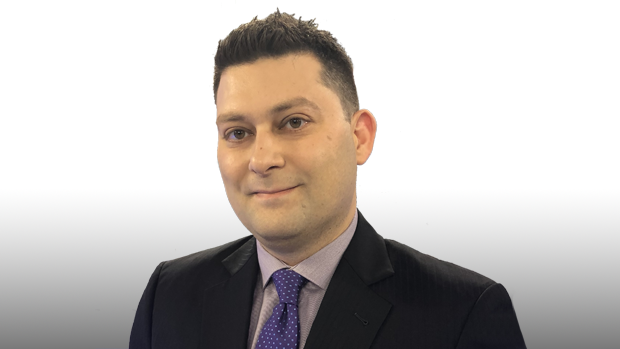 Tidal Royalty Inc. (RLTYu.CD) signed a letter of intent to merge with MichiCann Medical Inc., a privately-held cannabis retailer and producer, in a deal that would create a major U.S. multi-state operator worth an estimated US$800 million.
The deal, to be announced Thursday morning, will combine Toronto-based Tidal Royalty's cannabis portfolio assets in several U.S. states, including Massachusetts and California, with those of MichiCann, which operates in Michigan under the Red White & Bloom trade name.
MichiCann owns or controls 11 medical cannabis dispensaries in Michigan and is in the final stages to acquire another 11 shops, as well as three indoor cultivation facilities in the state, according to MichiCann Medical CEO Brad Rogers, who will be the new chief executive of the combined companies.
"Our acumen in selling cannabis is second to none," Rogers said in a phone interview with BNN Bloomberg. "We're looking to build and scale an operation not just in Michigan but throughout the United States."
To complete the merger, Tidal Royalty, which is currently listed on the Canadian Securities Exchange, will consolidate its issued and outstanding shares on an 8:1 basis, Rogers said. He added Tidal will then issue 2.08 of its consolidated shares for every one of MichiCann shares. MichiCann shareholders will own 80 per cent of the combined company, which will take on the Red White & Bloom moniker, while Tidal will own the remaining 20 per cent.
"When we first starting talking about this deal, the revenue opportunities that MichiCann brings to the table just made sense," said Theo Van Der Linde, the chief financial officer of Tidal Royalty, in a phone interview with BNN Bloomberg. "This is a very dynamic market and the royalty model we used worked in Canada for a while, but in the U.S., it didn't seem like the market was paying attention to it."
The merger also marks the first major deal under Rogers' tutelage after he left CannTrust Holdings Inc. as the company's president in November. Prior to Rogers' tenure at CannTrust, he was the co-founder of Mettrum Health Corp. which was acquired by Canopy Growth Corp. in December 2016 for $430 million in stock.
"[MichiCann] has been in stealth mode for a while," said Rogers. "This one is going to be bigger, better, badder than my old ventures."
Tidal will halt trading on its shares on the CSE until the companies close the transaction, Rogers said. The new company will look to privately raise US$75 million to US$100 million with Canadian merchant banks at a valuation of US$800 million to US$900 million before re-listing on the CSE within the next 60 days.
Paul Rosen, the CEO of Tidal Royalty, will see his role redefined in the combined company, Rogers said. Rosen wasn't immediately available for comment.
Going forward, Red White & Bloom will focus on the Michigan, California, Massachusetts and Florida medicinal markets ahead of what Rogers expects to be a flurry of states that will legalize recreational marijuana. At the end of the year, Red White & Bloom will operate in states that will account for 75 per cent of cannabis consumption in the U.S., Rogers added.
The company will also compete with a number of other major so-called vertically-integrated cannabis companies that produce, distribute and sell their marijuana in the U.S. states they are licensed in. While the U.S. market will likely remain fragmented due to federal laws and regulations, the country is able to handle between 10 to 12 multi-state operators competing for cannabis consumers, said Hadley Ford, CEO of iAnthus Capital Holdings Inc., in a recent interview with BNN Bloomberg.
Michigan, which has the highest per capita usage of cannabis in the U.S., regulated its medical marijuana program in October. The state brought in US$30.2 million in its first four months of sales, according to the state's Bureau of Marijuana Regulation. Nearly 3,000 kilograms of medical marijuana were sold from October 2018 to Feb. 4, according to the bureau.
Cannabis Canada is BNN Bloomberg's in-depth series exploring the stunning formation of the entirely new – and controversial – Canadian recreational marijuana industry. Read more from the special series here and subscribe to our Cannabis Canada newsletter to have the latest marijuana news delivered directly to your inbox every day.