Tilray CEO eyes looser pot rules, potential big brand partner
Tilray CEO: Plans to lobby US, Canada for better cannabis distribution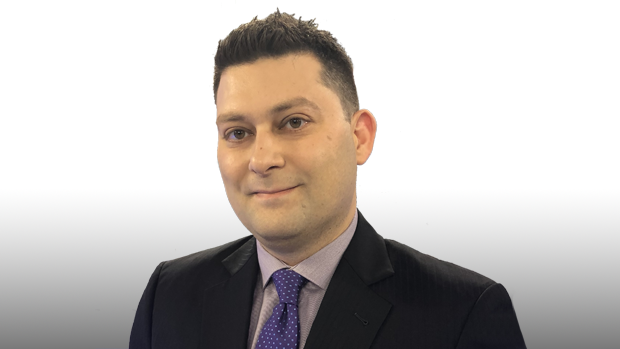 With Tilray Inc. finally closing its merger with Aphria Inc. to create the largest cannabis company in Canada, the head of the new company said he plans to turn his attention to lobbying U.S. and Canadian governments to expand access to legal pot products.
Tilray Chief Executive Officer Irwin Simon said that the company, the consummation of a $8.2-billion merger of two of Canada's biggest pot producers, has a target of capturing 30 per cent of the Canadian recreational marijuana market.
Getting there will be a challenge for a company that has roughly 17 per cent share of the market, according to recent data from cannabis retail analysis platform Hifyre. That might require tweaking some of the rules on how cannabis products can be distributed and marketed in Canada, Simon told BNN Bloomberg.
"One of the things I have to try and do in Canada is how do we get, you know, the government to allow us to change the way we can market to consumers," Simon said during a broadcast interview.
"There's lots of lobbying I have to do with the government in Canada to get things changed and there's lobbying we have to do in the U.S. to ultimately to get the SAFE Banking Act on and to get recreational and medical cannabis legalized in the U.S."
Since Canada legalized recreational cannabis in October 2018, many of the country's pot producers have been stymied in how they can market new brands and product categories to so-called "canna-curious" consumers in a market that analysts project could be worth $9 billion in five years.
While some companies have turned to social media and age-gated websites for marketing, many brands available in the legal market have failed to resonate with consumers who may still need convincing to transition away from the illicit market, according to a report last year from Brightfield Group, an industry consultancy.
Simon said that he expects revenue in Canada to bounce back from a poor start to the year caused by COVID-19 lockdowns that prevented people from visiting retail stores, a major driver of sales, as well as keeping his own marketing team from being able to promote their products to "budtenders".
"Like other retailers, when you can't get consumers in your stores, when you can't educate consumers about your products, and you can't get your people in the stores to talk to the salespeople that are selling it, it's pretty hard to sell products," Simon said.
Simon remains optimistic about Tilray's opportunities in Europe, with the company already shipping products in new markets like Israel and Portugal, while centralizing its production from a facility in Portugal. The continent, however, is still in the early stages of cannabis legalization, with roughly 10,000 kilograms sold into Germany's medical cannabis market last year.
"We've been shut down there for almost a year and we've still been able to educate consumers and get distribution out there," he said. "The great thing about Europe is there are 600 million people there. It's a big continent that you can sell a lot of product into, and there's a lot of countries to be able to do it."
Simon also expressed interest in a potential partnership with another major consumer-packaged goods company following comments made by Philip Morris International CEO Andre Calantzopoulos last month that the tobacco giant was beginning to look into investing in the cannabis space.
"There's not only the Philip Morris CEO, but I think once legalisation does happen in the U.S., you're going to see multiple consumer-packaged-goods companies looking to get into this industry," Simon said. "If something makes sense, we're going to look at and evaluate all the options and partnerships with a lot of consumer-packaged goods companies."