Tilray plans U.S. cannabis entry through MedMen transaction
If U.S. legalization happens there's no reason why we couldn't buy the rest of MedMen: Tilray CEO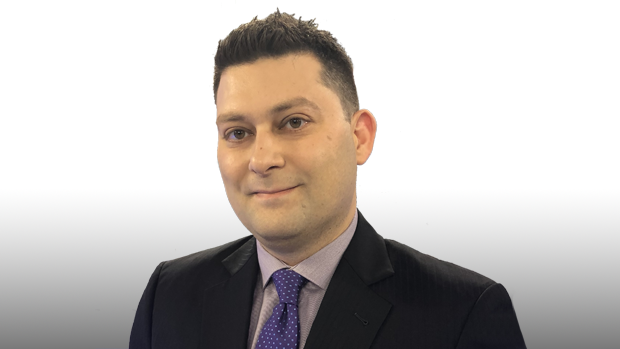 The first time Tilray Inc.'s Irwin Simon saw a MedMen store, he was struck by the long line of customers snaking around the bright red pot shop when he travelled to Los Angeles this past April.
Several months later and the U.S. cannabis retail chain is now the focal point in Simon's plans to bring Tilray into the U.S. cannabis market. Late Tuesday, the company announced it is buying most of MedMen Enterprises Inc.'s convertible debt that would one day yield a minority stake upon U.S. legalization.
"At the end of the day, the most important aspects of this deal is that I got an iconic brand," Simon said in an interview. "I think I got it at a really good price."
The deal sees Tilray and a group of strategic investors acquire US$165.8 million worth of outstanding senior secured convertible notes previously held by Gotham Green Partners LLC, a New York-based private equity firm that specializes in cannabis investing.
Tilray's U.S. cannabis plans follows similar moves employed by other Canadian companies like Canopy Growth Corp. and Cronos Group Inc. which struck option deals for U.S. multi-state operators such as Acreage Holdings Inc. and PharmaCann Inc., respectively.
Once the U.S. legalizes cannabis, Tilray will have a six-month window to convert that debt to equity, giving the Leamington, Ont.-based pot giant a 21 per cent stake in MedMen. The deal also received the approval of the Toronto Stock Exchange and Nasdaq, according to Simon.
"There's been lots of rumours around that the TSX was going to approve U.S. [multi-state operators] but that wasn't going to be the case," he said.
"But in this case, I am not touching the flower in any way, I can't take any interest payments from MedMen. I can have observation rights in regards to the board but I can't be on the board. There's a lot of things I had to follow to make sure I could do it right."
MedMen operates 25 cannabis retail locations with another 21 additional retail licences across the U.S. in four states. The company was an early mover in the U.S. cannabis space with a retail brand that entered the U.S. pop culture zeitgeist thanks to a short film directed by Spike Jonze and a satirical appearance on South Park. It debuted on the Canadian Securities Exchange in May 2018 with a pre-money valuation of US$1.65 billion.
But the retailer saddled itself with almost $500 million in debt that surmounted the value of its assets that later led to its co-founder and CEO Adam Bierman stepping down in Jan. 2020.
Since then, the company appointed Tom Lynch, a turnaround expert who led the restructuring of Frederick's of Hollywood Group, as its CEO and conducted several asset sales, including offloading most of its New York business to Ascend Wellness Holdings Inc. for US$73 million. A recent company filing indicated MedMen may not have enough cash to pay its bills and was exploring a potential sale of the entire business.
Simon saw the opportunity to buy a distressed, yet still popular asset with locations in L.A., Las Vegas and Boston, while still keeping enough cash on hand to make future acquisitions that could add more pieces to Tilray's long-term strategy of generating US$4 billion in revenue by the end of fiscal 2024.
"The pieces [of MedMen] are worth more than the whole today," Simon said, referring to MedMen's retail licences in Florida, Illinois and California, three of the biggest cannabis revenue-generating states in the U.S.
In a separate announcement, MedMen announced that a group of investors led by Toronto-based Serruya Private Equity bought US$100 million of the company's stock and warrants in a private placement. Gotham Green also said it would extend MedMen's debt covenants to 2028 to provide further financial flexibility to the retailer.
Now, Simon said he thinks he can bring MedMen to Canada to become a major cannabis retailer, slap the MedMen brand on cannabis products in the Canadian wholesale market as well as potentially finding its way onto beer bottles thanks to Tilray's purchase of craft brewer Sweetwater Brewing Co.
"I'd love to build the largest consumer-packaged-goods business in the cannabis or cannabis-related worlds. That's ultimately what I'm trying to do here," he said.