Tilray taken to court after it ends $110M deal for Alberta pot retailer
Tilray taken to court after it ends $110M deal for Alberta pot retailer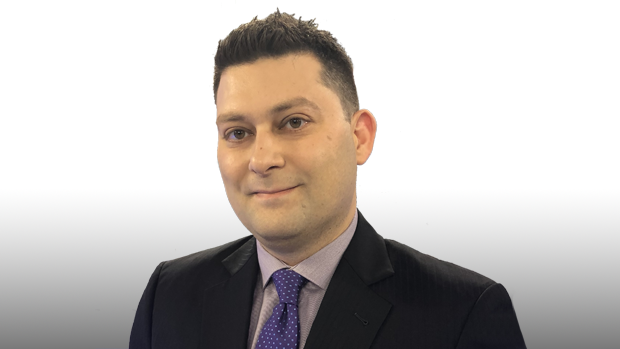 A legal fight has emerged after Tilray Inc.'s deal to buy 420 Investments Ltd. for $110 million was terminated last week, with the Alberta-based retailer suing the Canadian cannabis producer for breach of contract and accusing it of dragging its feet on the deal following a "change of heart", according to documents obtained by BNN Bloomberg.
Tilray announced its plan to buy the retailer, which currently operates 11 Four20 Premium Market cannabis stores in Alberta and is also known broadly as Four20, in late August for $110 million in a cash and stock deal, according to the retailer's statement of claim. The deal – which occurred after five months of negotiations between the two companies – included $40 million in Tilray promissory notes based on future store openings, according to the statement of claim. Previous security filings released by Tilray showed that the deal was constructed by using as much as $110 million of its stock.
Both companies confirmed that Four20 filed a statement of claim against Tilray in an Alberta court late Friday after the Nanaimo, B.C.-based pot company decided to terminate its deal to buy the retailer.
"The defendants (Tilray) had a change of heart and no longer wished to proceed with the acquisition of Four20," according to the statement of claim.
"In consequence, the defendants have not proceeded diligently under the arrangement agreement and are breaching the arrangement agreement by failing to take reasonable or timely steps to obtain the regulatory approvals needed to close the transaction."
Four20 is seeking $110 million as well as an additional $20 million in damages, the statement of claim showed. Four20 will also not pay back a $7-million bridge loan provided by Tilray to finance the construction of future licensed cannabis retail stores.
"Four20 has been very open and transparent with Tilray throughout this process," Four20 Chief Financial Officer Garrett Popadynetz told BNN Bloomberg in an email.
Chrissy Roebuck, a spokesperson at Tilray, said in an email to BNN Bloomberg the company disagrees and disputes the unproven allegations made by Four20 in its statement of claim and will be "vigorously defending" itself.
"Certain conditions precedent to closing the acquisition of 420 Investments could not be satisfied by Four20," Roebuck said. "On that basis, Tilray made the business decision to terminate the agreement. We have acted within our rights through every step of the process and we are confident in our position to terminate."
BNN Bloomberg obtained a letter recently sent by Four20 Chief Executive Officer Geoff Gobert to the company's employees, shareholders and option holders that informed them of Tilray's decision to terminate the planned takeover.
"Four20 doesn't believe Tilray has grounds to terminate the arrangement agreement and is currently considering its legal options," Gobert said in the letter dated Feb. 14.
"To our knowledge, Tilray has not received the required approval from [Alberta Gaming, Liquor & Cannabis] for the transaction and we believe that Tilray has not acted in good faith in its efforts to obtain this approval."
Heather Holmen, a spokesperson from Alberta Gaming, Liquor & Cannabis, said in an email that the regulator couldn't comment on who it receives retail licence applications from, citing privacy concerns.
Roebuck declined to specify what led to the deal officially being terminated after Gobert sent his letter. "These agreements are dynamic and change frequently as discussions evolve," Roebuck said.
When the deal was announced last August, analysts said the high price paid for Four20's existing retail stores bolstered the value of Canadian cannabis retailers. Since then, the industry has faced significant pressure due to several factors including lower-than-expected sales and a still-thriving illicit market.
Subsequent acquisitions of Canadian pot retailers were announced at a considerable discount per store to Tilray's terms, highlighting how volatile the legal cannabis market was in the second half of 2019.
Tilray has also felt the brunt of the industry's woes. The company announced earlier this month it laid off about 10 per cent of its workforce – approximately 140 people – amid an effort to cut costs and attain profitability. Since then, other cannabis companies including Supreme Cannabis Co. and Aurora Cannabis Inc. have made similar layoff announcements.
Tilray still has ties to several other Canadian cannabis retailers, including via minority investments in Fire and Flower Holdings Corp. and Westleaf Inc. It has also signed a minority investment and collaboration agreement with B.C.-based retailer Kiaro.
Cannabis Canada is BNN Bloomberg's in-depth series exploring the stunning formation of the entirely new — and controversial — Canadian recreational marijuana industry. Read more from the special series here and subscribe to our Cannabis Canada newsletter to have the latest marijuana news delivered directly to your inbox every day.