Tilray to lay off about 10% of staff in effort to cut costs, hit profitability
Tilray to lay off 10% of workforce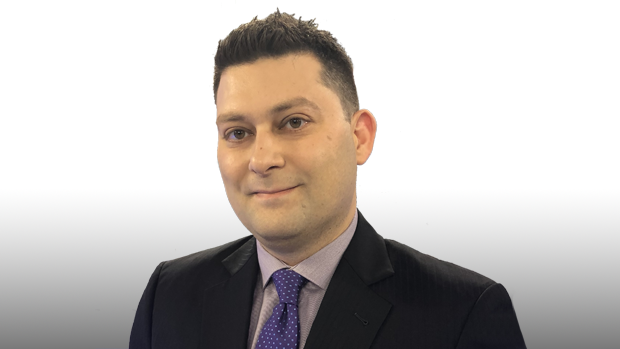 Tilray Inc. is laying off about 10 per cent of its workforce as the Canadian cannabis producer looks to cut costs across its global operations in an effort to become profitable.
"Tilray restructured its global organization to meet the needs of the current industry environment and for continued growth in 2020 and beyond," said Brendan Kennedy, Tilray's chief executive officer, in an emailed statement to BNN Bloomberg.
"These changes include an approximately 10 per cent reduction in staff. By reducing headcount and cost, Tilray will be better positioned to achieve profitability and be one of the clear winners in the cannabis industry, which will drive value for our investor and employee shareholders."
Tilray has approximately 1,443 staff globally, which includes employees in Canada, Germany, Portugal, Ireland, the United States, Australia and Czech Republic, according to Chrissy Roebuck, a company spokesperson. The layoffs include less than 35 people in Tilray's Toronto office, Roebuck added.
"The tough decision to eliminate roles has not been taken lightly. We're extremely grateful to our past and current employees for their contributions," Kennedy said in the emailed statement.
Cowen & Co. analyst Vivien Azer said in a report to clients on Tuesday that the layoff announcement was a "logical response given the current state of the industry."
"Both Canadian and international LPs have built up infrastructure levels that exceed current market demand," Azer said. She added that Cowen doesn't expect Tilray to be become EBITDA positive in its fiscal 2020 year.
One of the affected Tilray staff members, who declined to be named as they were not authorized to speak publicly, said that a Tilray employee was asked to purchase about 40 banker's boxes early Tuesday ahead of a staff meeting in Toronto where the layoffs were announced. Most of the Toronto layoffs were focused on Tilray's marketing and creative departments, according to the person.
Like many of its Canadian cannabis producer peers, Tilray has suffered from lower-than-expected revenues amid an oversupplied market and sluggish rollout of retail stores across the country.
In November, Tilray reported a third quarter net loss of US$35.7 million on US$51.1 million in revenue. Sales of recreational cannabis in Canada were US$15.8 million in the quarter, up just US$700,000 from the prior three-month period, the company said. The company attributed its losses to higher operating expenses and the expansion of its international businesses.
In an appearance on Bloomberg TV last month, Kennedy stated that it is "early days" in a growth industry and that expectations were "lofty" a year ago with more realistic valuations seen today.
"When I look at the industry, I think that markets tend to massively overestimate short-term opportunities and massively underestimate the long term opportunities," Kennedy said. "When I look at the cannabis industry globally, I tell our investors, our shareholders, our employees every day that this is 'Day One.'"
Cannabis Canada is BNN Bloomberg's in-depth series exploring the stunning formation of the entirely new — and controversial — Canadian recreational marijuana industry. Read more from the special series here and subscribe to our Cannabis Canada newsletter to have the latest marijuana news delivered directly to your inbox every day.