Trump advisor says president unlikely to ask for 'piece of profits' on Keystone XL: Exclusive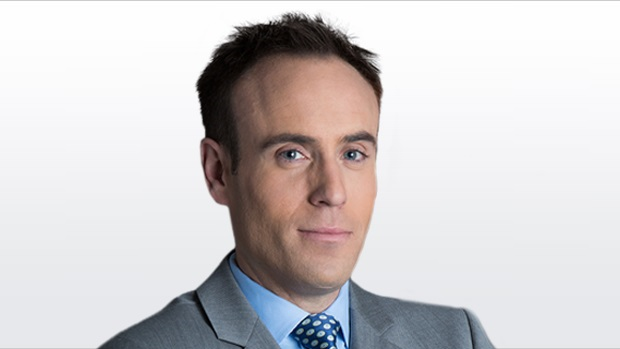 One of President Donald Trump's energy policy advisors is suggesting the president is backing away from previous comments that he wants a "piece of the profits" from TransCanada's proposed Keystone XL pipeline.
"For the government to ask for a percent of profit violates our capitalist system and the government's role in that system," Republican Congressman Kevin Cramer told BNN in an interview on Friday.
Cramer, who represents the state of North Dakota, is a long-time supporter of Keystone XL. He met with Trump at the White House on Thursday, along with several other Republican lawmakers who were early supporters of the president.
"The president has a good understanding of the fact that this is a project that should have been built a long time ago," Cramer said. "The steel has already been fabricated and the pipes are already in the staging areas."
Trump's new view on Keystone XL compares to the widely shared comments he made while campaigning last May. "I would absolutely approve it, 100 per cent, but I would want a better deal," Trump told reporters during a campaign stop in Bismarck, North Dakota. "I want it built, but I want a piece of the profits. That's how we're going to make our country rich again."
Cramer, who this week joined the Canada-United States Interparliamentary Group and co-chairs the House of Representatives Northern Border Caucus, also suggested Trump is backing away from previous comments that a greater portion of the steel used in the building of Keystone XL must be fabricated in the United States.
"Donald Trump is a reasonable guy and he's not going to make [TransCanada], I wouldn't think, manufacture a whole bunch of new pipe when there's already a bunch laying on the ground," Cramer said in his BNN interview. "I've described to the president that the good news is that half of the Keystone XL pipeline pipe is U.S. steel and another half is Canadian steel. It already meets much of the criteria or at least spirit of the president's goal in having more American-made products."
Only a month ago, Trump presented his idea for more U.S. steel to be incorporated into the Keystone XL building plans. "Why is it we build pipelines and we're not using pipe that's made in our country?," Trump told Republicans at a GOP winter retreat in Philadelphia on January 26th. "I say let's put that little clause in like it's a one-sentence clause, but that clause is going to attract a lot of people, and we're gonna make that pipe right here in America, okay?"
Cramer's comments follow an eventful week, tied to Keystone XL. The pipeline was highlighted during Prime Minister Justin Trudeau's White House visit on Monday. "As the process continues for the Keystone XL pipeline, we remain committed to moving forward on energy infrastructure projects that will create jobs while respecting the environment," Trump and Trudeau said in a joint statement.
Last month, TransCanada submitted a new presidential permit application to the U.S. Department of State for approval after President Trump signed an executive order to fast track the project.
In their conversation on Thursday, Cramer and Trump discussed streamlining the process for approving the pipeline. TransCanada said during its quarterly earnings conference call on Thursday it expects the review process to take at least one year, with construction not starting until 2018 at the earliest.