Twitter launches $3.49 monthly service in Canada as part of subscription push
Twitter launches subscription service in Canada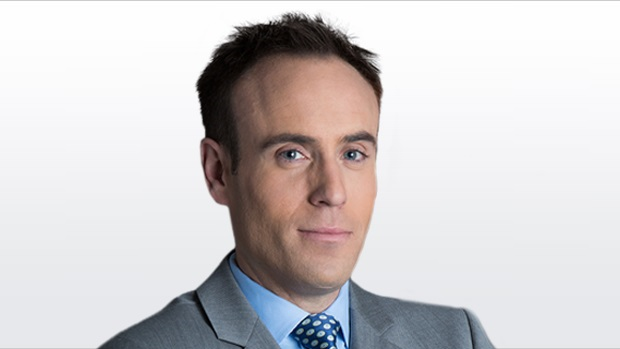 Twitter Inc. is coming north to launch the latest phase of its ambitious new business plan.
The company has selected Canada and Australia as the initial markets for a subscription service called Twitter Blue, it announced Thursday.
The service allows Canadian users to pay $3.49 per month to gain access to additional features that are not currently available on the free version of its platform.
The monthly fee is based on the planned price for a U.S. rollout of Twitter Blue, which is expected to be available for US$2.99 later this year.
"On Twitter, people are not shy about asking us for what they want. And over the years, we heard from super users about features they felt would add value," said Paul Burns, managing director of Twitter Canada, in a phone interview.
One feature that some Twitter addicts have long craved is something resembling an edit button.
With a new undo function, Twitter Blue members will be able to set a timer of up to 30 seconds before a post shows up in their timeline. An obvious benefit would be the ability to fix typos before a tweet goes live.
Another feature — "Bookmark Folders"— offers an improved bookmarking system for saved tweets.
Burns noted Twitter often introduces new services in select countries before launching them worldwide.
Canada and Australia are viewed as some of the company's more mature markets, where there are enough users who might pay for advanced levels of customization and control.
"Canada represents a good, diverse mix of super users — it's a unique test ground," Burns said.
"Twitter is branching out," said Mandeep Singh, a senior analyst with Bloomberg Intelligence, in a phone interview. "It's not just 280-character tweets anymore."
While Singh noted that revenue has been steadily growing, he said ad juggernauts Facebook Inc., Alphabet Inc.'s Google business and even Snap Inc. have kept Twitter on its toes.
In its first quarter, Twitter generated roughly 87 per cent of its revenue from ad sales. Conceptually, Twitter Blue enables Twitter to lessen its reliance on advertising.
"Our revenue is primarily advertising based, but adding subscription revenue is definitely a new way to add value," Burns said.
Aside from Twitter Blue, the company has been working on other subscription offerings, such as one for popular Twitter creators — what it calls "super follows" — who would be able to charge followers in exchange for access to extra content.
While details are still emerging on that rollout, Twitter would in that case take a cut of the creator's subscription revenue.
"It's hard to make people pay for premium content, but Twitter has nothing to lose by giving it a shot," Singh said.
Another aspect of Twitter Blue that may appeal to subscribers: faster response times from Twitter's support team to address user issues.
Burns noted it's possible that other features will be introduced by the time Twitter Blue is introduced in other markets.
"There might be more features that we think about adding," he said. "This is just the start of our subscription rollout. A lot of our job becomes listening and iterating, based on what Canadians want."