U.S. pot operator Cresco Labs buying Origin House in $1.1B deal
U.S. cannabis market more appealing than Canada's: Origin House CEO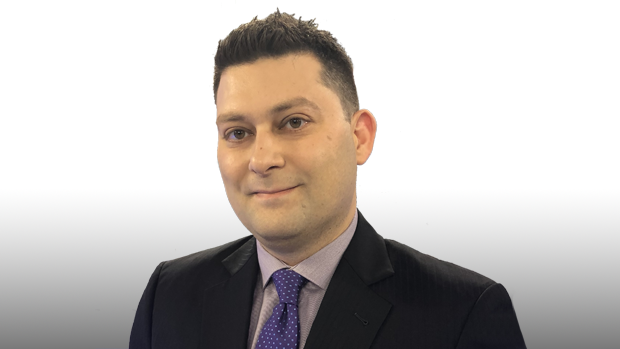 U.S. cannabis operator Cresco Labs Inc. is acquiring Canadian marijuana brands company Origin House in a friendly, all-stock deal worth $1.1 billion. It's a move that aims to create a North American pot conglomerate at a time of warming legalization efforts on both sides of the border.
The deal, announced early Monday, will combine the operations of Chicago-based retailer and producer Cresco Labs with Origin House, the trade name of Canadian Securities Exchange-listed CannaRoyalty Corp., which owns and distributes more than 130 brands.
The company also has an alternative financing subsidiary named Trichome Financial Corp. which provided $2 million in a credit facility to one of Ontario's licensed cannabis retailers in exchange for at least 10 per cent of the business.
"This transaction is directly aligned with our strategy to build a leading portfolio of cannabis brands in California and to rapidly and accretively take those brands to the rest of the U.S. market, as well as the Canadian market," said Origin House Chairman and Chief Executive Marc Lustig in a release.
"By partnering with one of the largest and most innovative U.S. multi-state operators in existence today, Origin House will supercharge its growth and be in a position to offer its brand partners access to 10 additional states, with licenses and supporting infrastructure already in place."
Under the terms of the agreement, Origin House shareholders will receive 0.8428 of a Cresco share for each share held. The transaction is expected to close by the end of June, subject to standard regulatory approvals.
The deal comes amid a flurry of M&A activity within the North American cannabis sector that appears to be warming up as pot companies eye consolidation to stand out in a crowded field.
Cresco acquired Florida-based cannabis company VidaCann Ltd. last month for US$120 million. That deal, once completed, will give the company access to nearly two-thirds of the U.S. legal cannabis market. The addition of Origin House would create one of the biggest pot companies in the U.S. and bolster Cresco's ability to distribute and manufacture legal cannabis products throughout the U.S.
Once the deal closes, the combined company will hold licenses for 23 facilities across 11 U.S. states where either recreational or medical marijuana is legal, and distribution of over 50 brands on the shelves of more than 750 dispensaries. By the end of 2019, the company expects to have 71 dispensaries and 1.5 million square feet of cultivation, the press release stated.
The deal focuses heavily on California, the largest legal market in the United States, and where Origin House distributes most of the state's top pot brands, according to Canaccord Genuity analyst Matt Bottomley.
"We believe securing distribution into California's wide network of cannabis retailers will be critical to carving out meaningful market share in what is now the largest legal cannabis market in the world," Bottomley said in a research note last month when he raised his price target on CannaRoyalty to $12 from $10.
The deal comes four months after Origin House announced a group of the company's shareholders representing about one-quarter of the firm entered an agreement that protects the cannabis company from hostile takeover offers. That announcement came shortly after Origin House received unsolicited offers from several unnamed cannabis companies, the company said.
The cannabis sector is in the middle of a uptick in M&A activity with 81 deals taking place so far this year, compared to 51 during the same period a year ago, according to Viridian Capital Advisors. The industry saw its largest transaction to date last month when Arizona-based Harvest Health and Recreation Inc. announced it would buy privately-held Verano Holdings LLC for US$850 million in an all-stock deal.
Cannabis Canada is BNN Bloomberg's in-depth series exploring the stunning formation of the entirely new – and controversial – Canadian recreational marijuana industry. Read more from the special series here and subscribe to our Cannabis Canada newsletter to have the latest marijuana news delivered directly to your inbox every day.