'We don't need 100 cannabis companies': Analyst expects uptick in short sellers, activists
Aphria shares out of the doldrums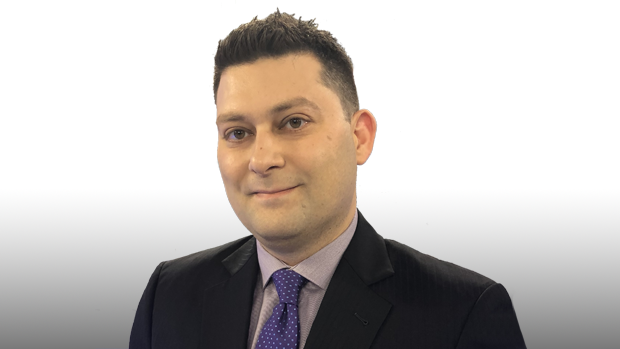 Investors should expect an increase in shareholder activism in the cannabis industry after several critical reports highlighted inadequate corporate governance practices that led to management shakeups, a leading analyst said.
Matt Bottomley, director of equity research with Canaccord Genuity Inc., said there are some "justified criticisms" in the cannabis market after the release of several short reports targeting Canadian pot companies, including Aphria Inc. (APHA.TO) and Namaste Technologies Inc. (N.V)
"What's been alleged with some of the licensed producers out there that's public… There might be some legitimate governance issues that shouldn't be ignored," Bottomley said during a panel discussion Tuesday on the cannabis industry's outlook hosted by the Canadian Club of Toronto.
"That's going to be an increasing theme because there's [a large] amount of cannabis companies, when you line them up, from the TSX, the Venture, the CSE. In Canada, we have three telecom companies, five or six banks, so we don't need 100 cannabis companies. There's going to be winners and losers in this space and I think short-sellers' reports could, down the road, put some spotlights on those."
Aphria shares recently recovered all the losses after it was targeted by short sellers Quintessential Capital Management and Hindenburg Research in early December. The report accused Aphria of buying a number of Latin American assets at highly inflated prices and the pot producer said it intends to publish a line-by-line rebuttal to the report.
Quintessential Capital Management said it is "moving on to other projects," while Aphria said its CEO Vic Neufeld would step down from running the company in the coming months though he will remain on its board.
Separately, Namaste Technologies fired CEO Sean Dollinger on Monday after its board wrapped up an internal investigation that identified alleged breaches of fiduciary duty and self-dealing related to the sale of U.S. assets. The CEO's ousting came after short seller Citron Research sounded the alarm in October over that transaction, claiming the deal was not arm's length.
Citron Research has also targeted other cannabis producers such as Cronos Group Inc. (CRON.TO) and Tilray Inc (TLRY.O).
Eric Foster, a partner who specializes in cannabis at Toronto-based law firm Dentons that also spoke on the panel, said the current climate is ripe for shareholder activists and short sellers to target the pot industry given the amount of attention the sector has gotten from U.S. investors.
"[For] anyone following the markets, there's insane stock volatility … and when you have governance issues and companies whose financial results may not hit expectations or frankly [don't make] that much money to justify their valuations, that's going to draw attention from activists," he said.
Bottomley said the cannabis sector is showing signs of legitimate opportunity for investors, but added, "you have to be very discerning with who these operators are."
"There's a lot of [promoters] out there. There's a lot of companies who have seen what happened in 2015 to 2017 and the money that's been made. That's just going to attract more potential stories to come that may not be as legitimate as others," he added.