'We're in panic mode': Ontario pot lottery winners scramble to strike deals
Ontario pot lottery winners scramble to find partners before deadline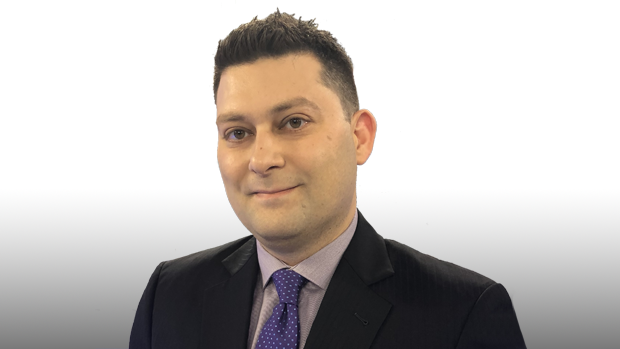 Lawyers, retailers and cannabis producers scrambled to sign deals as time ticked down to the Friday deadline as winners of Ontario's pot shop licence lottery formally applied to open one of the province's 25 cannabis stores this April.
"We're in panic mode," Frank Robinson, a partner with Cassels Brock & Blackwell – a firm representing clients looking to tie-up deals with licence winners - told BNN Bloomberg in a phone interview.
"All the lottery winners are making high demands and trying to make the best deals they can. Meanwhile, the players who are looking to fill their spaces with their brands are all jockeying for position."
The Alcohol and Gaming Commission of Ontario, which will regulate the province's retail cannabis outlets, conducted a lottery last week to randomly select the 25 parties who are able to formally apply to open a pot shop in the province. Those selected through the lottery had until 5 p.m. on Friday to turn in their applications along with a $6,000 non-refundable fee and a $50,000 letter of credit.
Lottery winners, several of which were unable to be reached by BNN Bloomberg, demanded as much as $7 million to partner with a retailer or pot producer under a franchise arrangement, according to lawyers familiar with the bidding process.
Debbie Weinstein, an Ottawa-based lawyer representing lottery winners in Toronto and the GTA, said in an email shared with BNN Bloomberg that her clients are favouring offers that include a "material" upfront cash or stock payment, a management services agreement, and a management fee representing up to 1.5 per cent of revenue. Weinstein declined to comment to BNN Bloomberg on the contents of her email.
"Here's the bottom line. If you won a licence, for the most part, they want nothing to do with the store," Robinson said. "They want all the money and no downside risk. These lottery winners are almost all going to get whatever they want."
"They want all the money and no downside risk. These lottery winners are almost all going to get whatever they want."
- Frank Robinson, partner with Cassels Brock & Blackwell
Retailers and cannabis producers contacted by BNN Bloomberg said many lottery winners were waiting until the last minute before choosing what bid they would accept.
"There's a lot of chaos," Alan Gertner, chief retail officer for Canopy Growth Corp., said in a phone interview with BNN Bloomberg. "There's various parties with various experience and everyone's trying to figure out what to do to make their lives as valuable as possible. There's a lot of calculus being done in a very short period of time."
Chad Finkelstein, a partner at Dale & Lessmann LLP, who has closed deals with lottery winners this week, said some of his clients opted to step back from partnering with winners on the AGCO's selected list after the bidding became too high to be justifiable.
"This product has been prohibited for 90 years and it's been legal for 90 days," Finkelstein told BNN Bloomberg in an email.
"This industry and our ability to be competitive in it is not going to live-[or]-die if you're open in Ontario nine months earlier than everybody else. At some point these price tags just got silly."
Cannabis Canada is BNN Bloomberg's in-depth series exploring the stunning formation of the entirely new – and controversial – Canadian recreational marijuana industry. Read more from the special series here and subscribe to our Cannabis Canada newsletter to have the latest marijuana news delivered directly to your inbox every day.