Zenabis facility failed inspection for EU quality certification last year
Canadian pot producers going full bore on vaping despite health risks, competition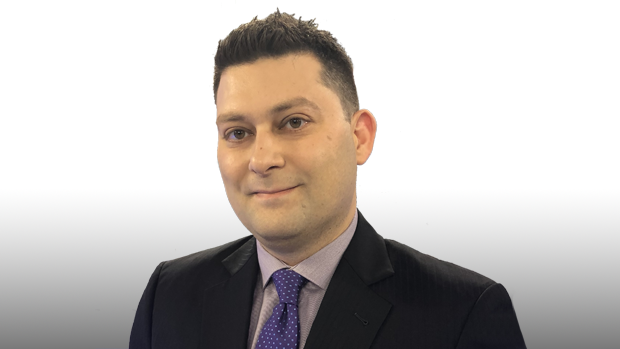 A facility operated by Vancouver-based Zenabis Global Inc. failed an inspection to receive a key European Union certification last year, hindering the cannabis producer's ability to ship medical cannabis to the continent.
Regulators in Malta published a "statement of non-compliance with GMP [good manufacturing practice]" against Zenabis Nov. 27 after determining that an inspection conducted on Dec. 16, 2018 at the company's facility in Delta, B.C. did not comply with the EU's GMP requirements.
GMP certification is widely known as the gold standard process for a company to be able to sell medical cannabis across the EU.
As a result of the non-compliance, the Maltese regulator said the sale, import, and distribution of any medical cannabis products made at Zenabis's Delta facility is prohibited in Malta.
In its report, the Maltese regulator said its inspection of Zenabis found one critical deficiency relating to the absence of a "correctly implemented pharmaceutical quality system" as well as 29 other findings, nine of which were major.
It added that following the inspection, Zenabis provided the regulator with a "corrective and preventive action" plan to address those deficiencies, but it failed to follow-up on that plan.
"The company failed to follow-up on this plan and to meet the commitments made," according to a report published on EudraGMDP, the online database run by the European Medicines Agency. "The company changed its plans and no longer actively rectified the deficiencies to come in line with EU-GMP according to the mutually agreed reasonable time-frame."
In prior regulatory filings, Zenabis reported it had big plans for its medical cannabis business in Europe. The company said it signed a non-binding letter of intent with a local chain of 15 pharmacies in Malta to supply them with medical cannabis, although the agreement was dependent on Zenabis meeting EU-GMP import regulations.
Zenabis also said it signed a non-binding letter of intent with an unnamed European distributor to supply up to 6,000 kilograms of dried cannabis annually in 2020, again with the stipulation that the company needs to acquire EU-GMP import regulations. Zenabis stated it would seek GMP certification for its Atholville, N.B. facility in an August statement.
However, despite Zenabis issuing monthly operational updates to investors, the company didn't disclose its failed inspection in security filings or press releases since the company went public through a reverse takeover in January.
In an email sent to BNN Bloomberg, Zenabis Chief Executive Officer Andrew Grieve said the company's Delta facility would only yield about 100 kilograms of dried cannabis, and achieving EU-GMP certification there "would not have had any material impact on revenue."
"We originally intended to schedule a second inspection, but then we chose to change our approach," Grieve wrote. "After considering the very limited cultivation footprint in Delta, we chose to discontinue cultivation there this year in order to focus on our larger indoor (Atholville) and greenhouse (Langley) cultivation assets."
Grieve said that the company is now "focused" on achieving an EU-GMP certification for its Atholville, N.B. facility, where it is licensed to produce as much as 46,300 kilograms of cannabis.
The lack of disclosure is likely to weigh further on investors who have already witnessed a steep decline in Zenabis shares. The company, which trades on the TSX, has seen its stock drop a whopping 97 per cent since reaching a year-to-date high of $6.10 in January.
In October, the Canadian Securities Administrators (CSA) issued a notice urging publicly-listed cannabis companies to improve the amount of information disclosed in financial filings to help investors better understand their performance.
The CSA, which is an umbrella organization representing Canada's provincial and territorial securities regulators, found that licensed cannabis producers often did not provide sufficient information in their financial statements and management discussion and analysis filings. The organization also said all producers it reviewed needed to improve their fair value and fair value-related disclosures.
Editor's Note: An earlier version of this story incorrectly stated Zenabis didn't disclose any plans to revisit GMP certification at another facility. In fact, the company disclosed it would seek EU GMP certification at its Atholville, N.B. facility. BNN Bloomberg regrets the error.
Cannabis Canada is BNN Bloomberg's in-depth series exploring the stunning formation of the entirely new — and controversial — Canadian recreational marijuana industry. Read more from the special series here and subscribe to our Cannabis Canada newsletter to have the latest marijuana news delivered directly to your inbox every day.