3 months on, supply woes still spoil Canada's legal pot debut
Supply woes continue to spoil Canada's legal cannabis debut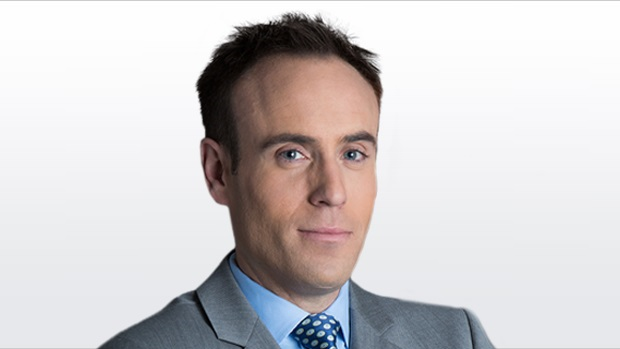 It's been three months since Canada legalized recreational cannabis. And while the country has quickly moved beyond the moral debate, the legal pot industry has struggled to meet the demands of cannabis consumers.
"In the past, it has certainly been a bit of a famine market," Mark Goliger, CEO of National Access Cannabis Corp., told BNN Bloomberg in a television interview this week. NAC is Canada's largest private cannabis retailer, operating seven cannabis stores in Manitoba under its Meta brand and 14 in NewLeaf-branded locations in Alberta.
That's not to say pot producers aren't distributing plenty of product. One industry player, Aphria Inc., recently reported it has sold 1,900 kilograms of cannabis for the recreational market since legalization. But the big issue has been getting all that product (and more) to the end customer.
Wall Street research firm Cowen & Co. examined the supply picture in five provinces and found that as of mid-December, 50 per cent of the cannabis products that were supposed to be available were simply out of stock. Suppliers are frequently blaming governments for red tape, while bureaucrats are blaming suppliers and even other levels of government.
Ontario is a prime example of the cannabis supply struggles. While legal pot is currently available for purchase online, actual stores have not yet opened their doors. The province held a retail license lottery last week, with the goal of the first 25 locations opening by April. Even if Ontario's initial retail rollout is successful this spring, it will still mean less than a dozen legal cannabis stores will be operating in Toronto and the GTA. For context, data released by Environics Analytics found that Torontonians consume the equivalent of 141.7 million joints each year.
The province initially planned to approve more store openings, but has since cited Ottawa for its decision to scale back.
"It's a big step to get into this market, and we wanted for [retailers] to have some kind of commercial certainty over supply," Ontario's Attorney General Caroline Mulroney told BNN Bloomberg in a television interview last week. "It's up to the federal government, which is in charge of supply, to address these supply shortages. These don't just affect us in Ontario, they are affecting provinces across the country."
Beyond Ontario, critics have complained about limited store hours in provinces such as Quebec. And British Columbia, which was the biggest provincial cannabis producer in 2017, has been called out for dragging its feet.
Regardless of who is responsible for the shortfall, it's having an impact on prices. Statistics Canada recently reported that the average price paid for dried cannabis from legal suppliers is $9.70 a gram. That's 49 per cent more than the $6.51 average price for a gram of dried cannabis purchased from illegal suppliers.
One of the federal government's key goals with legalization was to reduce the amount of cannabis coming from the illicit market. But until the supply shortages are worked out, industry players expect a significant number of cannabis consumers will continue accessing pot illegally.
"Until we have access points that are convenient for consumers, we will still have a thriving black market. And we will have that price fluctuation for a couple years to come," said NAC's Goliger.
Cannabis Canada is BNN Bloomberg's in-depth series exploring the stunning formation of the entirely new – and controversial – Canadian recreational marijuana industry. Read more from the special series here and subscribe to our Cannabis Canada newsletter to have the latest marijuana news delivered directly to your inbox every day.