Billionaire Pattison sees environment as 'number one issue' for his business empire
Pattison says reducing environmental footprint the 'number one' concern for his empire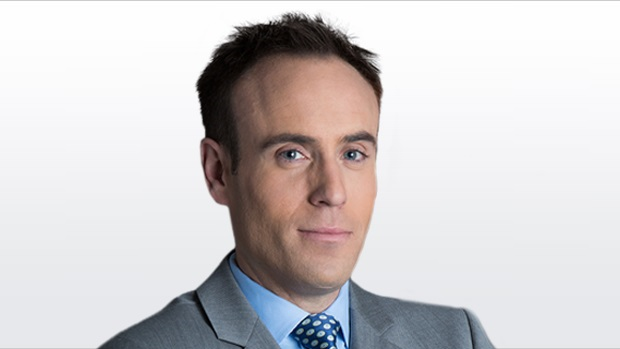 Jimmy Pattison says his sprawling, multi-billion-dollar business empire is squarely focused on becoming more environmentally friendly, but the legendary entrepreneur acknowledges that transition needs to be managed carefully with thousands of jobs on the line.
"We've got to, over time, transition to things that are more friendly to the environment and we're working on that," said Pattison, chairman and CEO of Jim Pattison Group, in a broadcast interview with BNN Bloomberg. "But you can't snap your fingers. It doesn't happen overnight."
"Right now, the environment is absolutely, in our company, the number one issue," he added.
The self-made billionaire, who has spent nearly six decades building what is now Canada's second-largest private company, said his priorities shifted about two years ago, noting the environment is now addressed in senior management meetings with all of the company's business units.
"Wherever our assets are, we're concentrating on the importance of the environment and what we are doing to support the transition," Pattison said. "We're looking at different things that we can grow in that, long term, are sustainable."
The Jim Pattison Group, which generates more than $10 billion in annual sales, is made up of a collection of businesses that include advertising, car dealerships, grocery stores and forestry products.
But as Pattison put it, "we've got a lot of stuff that was in the old economy," which includes operations tied to industries such as plastics and coal.
On the company's plastics packaging operations in particular, Pattison made it clear the business is going through a major transition.
"We got into it 25 years ago," he said. "We've got to move out of businesses that we are in today that are not environmentally friendly. And so we're reassessing everything these days."
It's a significant statement from one of the country's leading business figures and another example of how shifting consumer behaviours are disrupting major industries — whether it's the move away from foam cups and plastic straws or the increasing demand for electric vehicles.
In the past week, Pattison, who recently turned 91, watched as Tesla Inc. CEO Elon Musk unveiled his company's new electric pickup truck. Pattison's own empire began with a single car dealership and he himself is a pickup driver. "I can tell you it's an important part of the industry. A lot of people are driving trucks today, so it's a continuing transition."
Pattison acknowledged changes with his business will take time. The company still has large customers and contracts in so-called "old economy" businesses, not to mention thousands of employees and their families who are caught up in the shift.
The Jim Pattison Group employs more than 46,000 workers and its employment reach goes well beyond that, given the vast ecosystem of jobs connected to its many businesses.
As Pattison forges a new path for his own company, he's also monitoring the tensions building in Canada between climate change activists and energy industry supporters.
The expansion of the Trans Mountain pipeline is often at the centre of that squabble and Pattison, a Vancouver resident, is skeptical construction will be completed.
"The people in British Columbia on the coast are very much opposed to the pipeline," Pattison told BNN Bloomberg. "Of course, Alberta needs to get the oil out into the world. We should do everything to try and help do that. But certainly there's the issue of the tankers and of course the whales and the environment — it's a big issue. And the First Nations have a lot of influence in that too right now."
Despite his age, Pattison, who has amassed a fortune of nearly US$6.5 billion according to Bloomberg estimates, remains firmly in control of his empire. And he said the fact that the business is private will help as the company continues with its environmentally-focused transition.
"We don't worry about this quarter, this half, this year," he said. "We're more concerned about what happens five years from now, or seven or 10. We don't mind the bumps in the road getting there."