OCS to reduce product margins in latest move to combat illicit cannabis market
Aurora sees $3M sales hit on OCS cyberattack and B.C. strike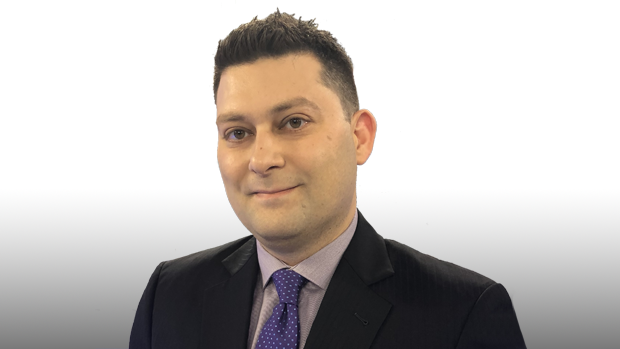 Ontario's cannabis business said Thursday it will reduce margins on the legal marijuana products it sells to the province's retailers later this year in a move aimed at competing more forcefully with the still-thriving illicit market.
The Ontario Cannabis Store (OCS), which sells cannabis online throughout the province but also acts as the provincial wholesaler to brick-and-mortar retailers, said it will introduce a fixed mark-up pricing model that will ensure greater transparency and consistency for licensed producers when selling products to consumers. That markup will be set as a still-to-be-determined percentage above the price that a licensed producer will sell to OCS's wholesale business, and is set to take effect this September.
"As the exclusive wholesale distributor for legal recreational cannabis in Ontario, OCS is doing its part to support a vibrant cannabis marketplace that helps to displace illegal operators, while promoting social responsibility in connection with cannabis," said David Lobo, president and chief executive officer of the OCS, in a statement.
The OCS estimates that the move to adjust its margins and move to a fixed markup will result in a $35 million hit to its revenue during the current fiscal year and $60 million in the next fiscal year. The OCS business generated $186 million in profit during the fiscal 2021 year on $651 million in revenue and is expected to book $180 million in profits during its current fiscal year, according to the province's fall economic statement released in November.
The mark-up plans also come after Ontario's Auditor General blasted the OCS in Dec. 2021 for implementing a "value-based pricing" model without completing background research to justify switching to that scheme. After the Auditor General's report was released, the OCS said it would complete a detailed review of its pricing policy.
While the exact pricing details the OCS plans to implement are yet to be known, it will likely boost Canadian cannabis sales in the country's biggest consumer market at a time when many companies in the sector are experiencing ongoing challenges, such as onerous excise taxes and an illicit market that is estimated to account for nearly half of Canada's cannabis sales. Despite how annual sales have climbed to nearly $5 billion, producers have laid off staff and closed production facilities in an ongoing effort to rein in costs and seek profitability. Last week, SNDL Inc. announced it would reduce its workforce by 85 staff while Canopy Growth Corp. said it would lay off 800 staff while shutting down its Smiths Falls, Ont. production facility.
The OCS's news was warmly received from major cannabis producers like Canopy Growth, Hexo Inc., and Village Farms International Inc.'s Pure Sunfarms subsidiary.
"The OCS deserves credit for implementing these important changes which will accelerate industry sustainability and ultimately profitability as we intend to hold our prices due to the already highly competitive product pricing within the sector," said Canopy CEO David Klein in a statement.
However, other industry participants said that while the OCS's margin changes are a good first step, they urge both provincial and federal regulators to go further to make necessary changes to ensure the industry can remain sustainable.
"While today's announcement is a positive first step, much more needs to be done, especially by the federal government, to ensure the sustainability of Canada's legal cannabis sector, which employs tens of thousands of Canadians but is struggling to succeed under the current regulatory and legislative environment," said Omar Khan, chief communications and public affairs officer for High Tide Inc., a national cannabis retailer.
Canadian cannabis producers took to Parliament Hill on Wednesday to urge the federal government to make changes to its excise tax payment structure in the upcoming budget.
Pure Sunfarms' CEO Mandesh Dosanjh – who lauded the OCS's move on Thursday – warned reporters during a press conference in Ottawa to expect "carnage" if there are no major policy changes for Canada's cannabis industry.
"We are an industry consistently overlooked, a sector subject to crushing taxes and enormous regulatory burdens. For producers, who can afford to pay taxes and fees, there's nothing left to invest back in our business," he said.