Andre De Grasse sprints toward start-ups with new venture
Canadian Olympic sprinter Andre De Grasse on road to becoming a startup investor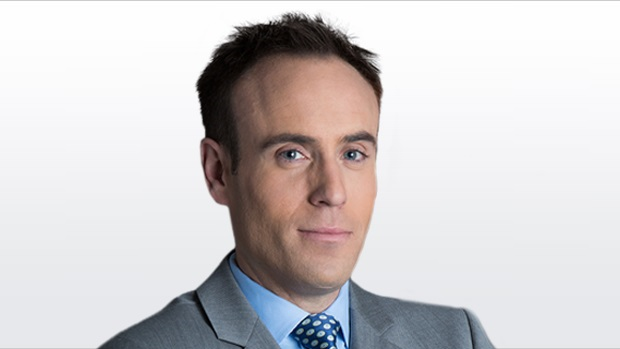 Canadian sprinter Andre De Grasse is entering a new competitive arena: start-up investing.
The Olympic gold medalist has launched ADG Ignite Ventures, which he hopes will build on some of his previous learnings, having already invested in areas such as health, wellness and e-learning.

"I always look at the companies I have knowledge in," the 28-year-old De Grasse told BNN Bloomberg in a Thursday television interview.
"For me, authenticity is very important."
De Grasse's existing portfolio of start-up investments includes Vancouver-based Plantiga, which uses AI technology to help prevent injuries by using sensors that can be embedded into shoes.
He has also invested in Calgary's headversity, which provides digital mental health training, as well as start-ups Disco and TUT Fitness.
All of those investments will be incorporated into ADG.
De Grasse plans to work with a team of advisors as his investment portfolio grows, including Maverix Private Equity Founder and long-time Canadian tech investor John Ruffolo.
His agent, Brian Levine, President of Envision Sports & Entertainment, will also serve as an advisor.
While investing is a relatively new endeavor for De Grasse, he's been navigating the business world for much of the past decade.
His success as a sprinter has invited a long list of brand partnerships, ranging from Puma to Subway.
De Grasse hopes to leverage his personal brand and share his own experiences with start-up entrepreneurs on how to compete on the world stage.
"I'm always trying to develop my brand. Of course there's always the traditional deal where you endorse a product," De Grasse said.
"Doing this with the start-ups, it's kind of like you're a team. It's kind of like you're a part of something and no matter what happens you're dedicated to the process."
The new venture comes ahead of the October release of De Grasse's book, "Ignite: Unlock The Hidden Power Within," which also explores some of the business lessons he's learned during his career.
While De Grasse is planting the seeds for his career beyond sprinting, he's still pretty busy with his day job.
"My day job is training five to six hours a day. I try to make time for everything and find a balance."
With files from Cassandra Coleman and Polina Chinkarenko Lake