Bank of Canada will cut rates over mortgage renewals: Desjardins strategist
Rates need to fall significantly in 2024 to avoid undue pain in Canada: Royce Mendes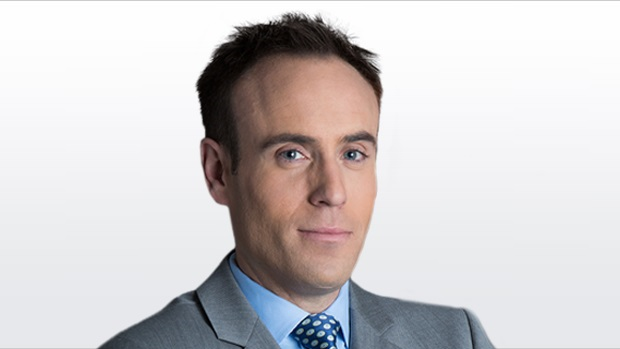 Risks related to looming mortgage renewals mean the Bank of Canada is done hiking interest rates, according to a prominent strategist who predicts rate cuts to come halfway through next year.
"The bank is done raising rates," Royce Mendes, head of macro strategy at Desjardins, told me in a television interview Thursday.
"In Canada, we have to expect that the next move is going to be a cut."
Mendes sees that happening as soon as the second quarter of next year. He's anticipating a sharp reversal on the horizon in order to avoid a worst-case scenario for the economy, brought on by the looming threats tied to Canada's mortgage market.
"We're not going back to zero. But I could see rates falling to about 2.5 per cent, in terms of the Bank of Canada's policy rate," Mendes added.
"The wave of mortgage renewals that is coming … means the bank has to get rates lower."
Testifying in Ottawa this week, Bank of Canada Governor Tiff Macklem cited mortgage renewals as one of the reasons the central bank held the line at its most recent interest rate decision.
RBC banking analyst Darko Mihelic made his own headlines this week, noting in a report that with 60 per cent of Canadian mortgages up for renewal in the next three years, homeowners are facing a "payment shock" unless rates come down.
Mendes, by comparison, believes the percentage of mortgages up for renewal in that period could be even higher.
"In 2020 and 2021, the housing market in Canada was booming, so there were a lot of mortgages taken out," he explained.
"The real pain begins in the middle of 2025 and into 2026."
While mortgage worries are growing, the Bank of Canada's fight against inflation is not done.
Macklem has not indicated when he intends to cut rates. The annual inflation rate edged lower to 3.8 per cent in September, but that remained above the bank's two per cent goal.
Mendes dismisses the idea, though, that the bank will need to see inflation at that level to justify rate cuts.
"I think higher for longer is a signalling tool," he said in the interview, adding that inflation tracking below three per cent could be enough to justify rate cuts.
The Bank of Canada has currently set its benchmark rate at five per cent, and Mendes sees that dropping significantly over the next year.
"I think they have to end probably 2024 at around 3.5 per cent and then keep cutting in 2025."