Conoco's cuts seen as appetizer for big cuts to oil sands output
Conoco cuts oil sands output in wake of crude crash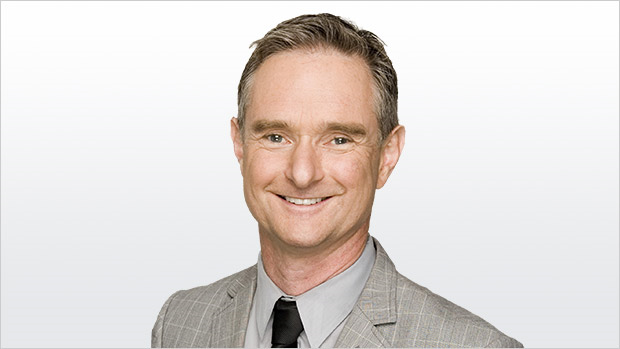 The chief executive officer of ConocoPhillips says he has no intention of permanently curtailing Canadian production as the oil giant moves to slash output at its Surmont oil sands operation in Alberta.
In an interview with Bloomberg TV, Conoco CEO Ryan Lance did however single out the Canadian assets as possibly the only ones that aren't generating positive cash flow in the current price environment.
And for Conoco's production as a whole, Lance sees more cuts before long. "We fully expect we'll be curtailing more production when we hit June given the early indications that we see on prices for that particular trading month," he said after stating "we just refuse to sell our crude at these types of prices."
Citing low Western Canada Select prices, Conoco yesterday announced its plan to reduce output at the oil sands operation by 100,000 barrels per day, to 35,000 barrels.
WCS, the benchmark price for the oil sands industry, hit a record low of less than US$3 a barrel this week. It traded Friday just below US$6, down almost 90 per cent in the past year.
The production loss at Surmont is the biggest oil sands reduction so far in the current downturn, but analysts warn that it's just a foretaste of the massive output cuts looming in Alberta's beleaguered oil sector.
Over the past two weeks, U.S. weekly petroleum demand has been down about 30 per cent year-over-year, Stifel FirstEnergy analyst Michael Dunn said in an email, "so [it's] hard to see how Western Canada production doesn't make a similar move down."
"Don't be surprised if more than 1 million barrels per day of Western Canada crude gets curtailed in May given where prices are," he said in a report released Friday.
TD analyst Menno Hulshof sees even worse damage ahead. "We are now estimating that total Western Canada oil shut-ins grow to more than 1.5 million barrels per day in the coming weeks to months."
The TD analyst said this week that dividends from stalwart integrated oil sands companies such as Suncor Energy Inc., Canadian Natural Resources Ltd. and Imperial Oil Ltd. could come into question - and Stifel agrees.
"We cannot rule out dividend cuts at one or more of the three stocks with otherwise stellar track records of long-term dividend growth if recent prices persist," Stifel's Dunn said in his report.
He added that Canadian Natural "appears most at risk here compared to Suncor and Imperial Oil, based on its higher debt, lower credit rating and seemingly more urgent liquidity requirements."
Suncor traded at a dividend yield of 9 per cent Friday, Canadian Natural was at almost 10 per cent and Imperial was at 5.5 per cent.