One in 100: Canada's 'embarrassing' lack of female CEOs among top TSX companies
One in 100: Female CEOs noticeably absent from Canada's C-Suite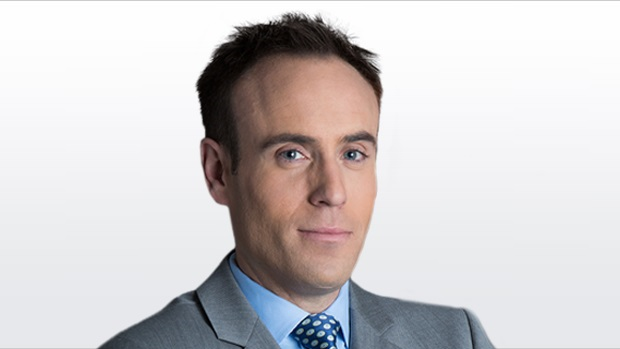 At the recent G7 Summit in Charlevoix, Quebec, Prime Minister Justin Trudeau placed gender equality at the top of the priority list.
"One of the main points we're putting forward is understanding that gender equality and including women in our success is not just a moral argument, it's very much an economic argument," Trudeau told Bloomberg's Stephanie Flanders during an interview in Toronto ahead of the G7 meeting.
While Trudeau has made gender equality a priority, female chief executives and board chairs remain noticeably absent from Canada's C-Suite.
BNN Bloomberg reviewed the 100 most influential companies within the S&P/TSX Composite, a group of companies that represents 88 per cent of the index. Within that industry-spanning group there is currently one woman serving as a CEO: Nancy Southern, who runs Calgary-based Canadian Utilities, which is controlled by ATCO Ltd.
"Those numbers are embarrassingly low," Anita Anand, J.R. Kimber Chair of Investor Protection and Corporate Governance at the University of Toronto, told BNN Bloomberg in a phone interview. "I find it astounding that, in 2018, there are no women in those positions."
The S&P/TSX Composite is Canada's dominant stock market index, representing 246 leading companies. The influence of companies within the index is based on their market cap. Many leading mutual funds and exchange-traded funds invest in stocks based on the composition of the index.
Southern is certainly not the only female CEO of a public company in Canada. Other leading executives include Linda Hasenfratz of Linamar, Dawn Farrell of TransAlta, Heather Reisman of Indigo Books & Music, Susan Riddell Rose of Paramount Resources, and Sophie Brochu of Valener, which controls Énergir. Those companies fall outside of the top 100 identified in Bloomberg data.
Meanwhile, six of the 100 companies identified by BNN Bloomberg currently have a woman serving as board chair. Those companies include Royal Bank of Canada, Canadian Tire, Emera, Industrial Alliance, Canadian Utilities and Ritchie Bros. Auctioneers.
"This data shows that more needs to be done, in terms of integrating women into top positions in Canadian corporations," according to the University of Toronto's Anand. "The current approach simply has not moved the needle enough. And if Canada is serious about ensuring that women are in leading positions in our corporations, we need to think seriously about our regulatory approach."
Regulators such as the Ontario Securities Commission are taking notice. OSC Chair Maureen Jensen has urged corporate Canada to make gender diversity a priority in boardrooms and executive suites.
Further highlighting that lack of diversity, it's difficult to find leading publicly-traded companies with more than two women on their board of directors.
Of those top 100 companies within the S&P/TSX Composite, BNN Bloomberg identified 15 companies with just one woman on their board. They include Constellation Software, Shopify, Restaurant Brands, Franco-Nevada, Brookfield Infrastructure Partners, Vermilion Energy, Stars Group, Crescent Point Energy, Waste Connections, Aurora Cannabis, Lundin Mining, Kirkland Lake Gold, Brookfield Renewable Partners, Enbridge Income Fund, and Brookfield Property Partners.
One company on that top 100 list -- leading cannabis producer Canopy Growth -- has no female directors on its board.
"The first person I asked to be on my board was a woman. She is on a variety of boards who all told her four and half years ago, 'You can join [Canopy's] board, but you must step off ours,'" Canopy CEO Bruce Linton told BNN Bloomberg in a recent television interview.
Linton says Canopy is in the midst of a director search that has identified a female candidate. "I think good governance comes from a diversity of ideas. And I generally listen to women better than I do men."
And yet, boards in Canada continue to add men at a much faster rate than women.
"When you look at TSX-listed companies right now, 14 per cent of board seats are held by woman, while 76 per cent of new board seats last year went to men. And so we're miles from having really diversified boards," Camilla Sutton, president and CEO of Women in Capital Markets, told BNN Bloomberg in a recent television interview.
Who should play the most active role improving C-Suite gender balance?
The OSC is closely monitoring the slow rate at which board vacancies are being filled by women. "Without an improvement in the vacancy fill rate, we will never reach 30 per cent board representation," Jensen told an audience during a Toronto Region Board of Trade keynote speech last fall.
At the same time, some leaders note that in certain cases, women must choose between senior executive jobs and directorships.
"There's such a push for diversity on boards, and young women are really being encouraged to opt out of their C-Suite careers as young executives in favour of sitting on boards," Lucara Diamond Chief Executive Officer Eira Thomas told Bloomberg Commodities Edge in a recent interview. "We've got to be very careful as leaders of public companies as to whether or not that's really going to achieve the objective that we want long term."
Industry observers, meanwhile, highlight the need to condemn outdated bias associated with female leadership. Qatar Airways CEO Akbar Al Baker recently made headlines for suggesting only a man is capable of running his airline.
"Of course it has to be led by a man, because it is a very challenging position," he said at a press conference following a gathering of the International Air Transport Association's board of governors.
"His comments are indefensible," WestJet president and CEO Ed Sims told BNN Bloomberg in a recent television interview.
"We have about a 50 per cent gender mix across our organization. And I'm proud of that gender diversity. I would love to see more women in senior positions. Carolyn McCall ran easyJet out of the U.K. for many years. She didn't find the job too tough. I do not think there is any rational justification for those comments."
For now, though, the lack of female CEOs means women are routinely absent from the list of Canada's highest paid executives. A recent study on CEO pay by Global Governance Advisors found two women among the top 100 compensated CEOs in Canada: Nancy Southern and Linamar's Linda Hasenfratz.
Like regulators, investors are also starting to take notice, which could mean faster change.
"At this year's annual meetings, shareholders have taken a hard stance when looking at diversity," Paul Gryglewicz, senior partner at Global Governance Advisors, told BNN Bloomberg in a recent television interview.
U.S. fund heavyweights such as BlackRock, Vanguard Group, and State Street are using their shareholder votes to push for more women in director positions. And in March, RBC Global Asset Management became the latest investment firm to launch an ETF focused on companies committed to female leadership.
"We've had questions at the Shopify annual meeting, inquiring why the board is not more diverse. Constellation Software also faced some scrutiny from shareholders on a lack of diversity on the board," he added. "What we're seeing now is that, from an executive level, you have to make sure there's gender parity."