Ninepoint raises $230M for latest bitcoin fund to list on TSX
Feds not adding to Bitcoin to reserves; Canadian banks stay mum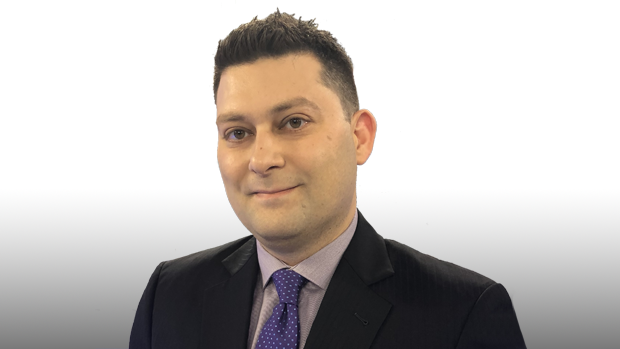 A new bitcoin fund will begin trading on the Toronto Stock Exchange Wednesday after the largest initial public offering of its kind, a sign that the fledgling market for crypto-focused funds is attracting the interest of Canadian investors.
Ninepoint Partners LP announced the completion of its Bitcoin Fund IPO Wednesday after raising $230 million. The fund, one of several which have begun trading on the TSX over the past four months, gives investors the ability to invest in bitcoin but with none of the headaches tied to a direct investment in the cryptocurrency.
"After we raise all this money, we immediately use it to purchase actual bitcoin," said John Wilson, co-chief executive officer at Ninepoint Partners and a senior portfolio manager of the fund, in an interview.
"We arrange secure storage of the bitcoin and your percentage of the units you own in the total vehicle, you own that percentage of the total Bitcoins [in the fund]."
The fund, which comes with an annual management fee of 0.7 per cent, is the latest cryptocurrency fund to make its debut on public markets. Toronto-based 3iQ Corp. launched The Bitcoin Fund, whose shares have climbed 39 per cent since their debut in October; while CI Financial Corp. raised US$72 million for its CI Galaxy Bitcoin Fund in December.
There are also two bitcoin exchange-traded funds waiting for approval by the Ontario Securities Commission after Horizons ETFs Management Inc. and Arxnovum Investments Inc. filed a prospectus earlier this month to launch Bitcoin ETFs.
"The big dynamic that has changed in bitcoin, from my perspective, is the degree to which institutions have become engaged in it," said Wilson, whose fund manages $7 billion in assets.
Still, investors will need a strong stomach to weather the cryptocurrency's volatility. In the past month alone, bitcoin's value has plunged from an all-time high of US$41,962.36 per coin to around US$32,000. A year ago, it traded below $10,000.
Wilson said his experience running Sprott Asset Management, which invested heavily into precious metals and other commodities, gives his team some familiarity in riding the waves. He also recruited Alex Tapscott, who in 2019 settled with the OSC over the marketing of an ill-fated blockchain venture, as managing director of the firm's digital asset group, which will assist with running Bitcoin Trust.
But Wilson argues that with more institutional interest in bitcoin and other cryptocurrencies, volatility will lessen.
"Trust me, we're familiar with volatility, we ran a physical gold trust," he said.