'Not business as usual': How Canada's manufacturers mobilized to help fight COVID-19
Quebec's Medicom building new factory to meet Canada's mask shortage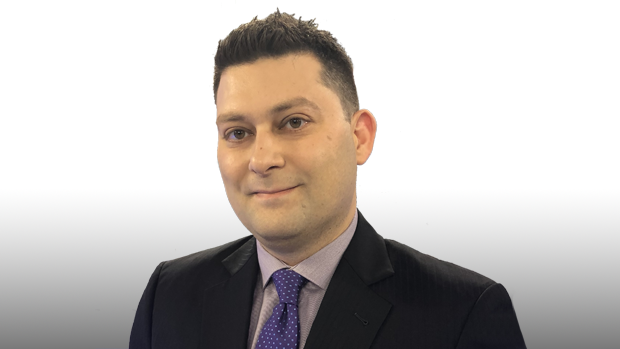 Ryan Stevens got the call on Sunday evening. The plant manager for automotive supplier Autoliv Inc. hoped the call was about his son, who was stuck in Peru and awaiting repatriation back home.
The call display showed an Ottawa-area phone number. On the other end was an auto industry specialist at ​Innovation, Science and Economic Development Canada with an urgent request: Can Autoliv make gowns for front line hospital workers fighting COVID-19 and whose supply of personal protective equipment (PPE) is running dangerously low?
Stevens immediately got to work. He rounded up staff who were tasked with figuring out how they could retool the Tilbury, Ont. facility - which makes airbags for carmakers - into gowns compliant with Health Canada regulations. Stevens got his lead programmer to design a gown prototype while other team members in that group were assigned to retool the plant's high-speed weaving machines to make the new design a reality. He used a supplier in Kingston, Ont. that could provide the nylon fabric needed for the gowns. Shortly afterward, a prototype was made which easily passed quality control tests.
It took three days from the time Stevens picked up the phone for Autoliv to get into the medical gown business.
"We were actually thinking of making masks and what that would entail, but once we were asked to help make gowns, we realized that's so much easier as long as we can source the material," Stevens told BNN Bloomberg in an interview. "It was something that we realized we could do in short order."
Stevens isn't the only one answering the call. Thousands of Canadian companies are evaluating how they can help the country's medical teams cope with COVID-19 by pivoting their business on a dime to make hard-to-come-by ventilators, N95 masks, gowns and hand sanitizer in the biggest industrial mobilization since World War 2.
Prime Minister Justin Trudeau extolled the country's manufacturers during his daily address on Tuesday, citing CAE Inc., Canada Goose Holdings Inc., and Autoliv as companies that have established new supply chains in a matter of days to produce that badly needed PPE supplies.
"One thing that is particularly inspiring to see is just how many companies are not just producing these goods, but innovating," Trudeau said.
But the praise came amid a resurgence in global trade tensions. As the COVID-19 pandemic rages on, countries are enforcing rarely used export bans on PPE in order to keep them for domestic use. U.S. President Donald Trump raised the ire of his North American neighbours last week by after 3M Co. outed the White House for having "requested" that it stop sending U.S.-made N95 respirators to Canada and Latin America. A few days later, however, the industrial conglomerate said it had struck an agreement with the Trump administration that allows those shipments to continue.
But 3M's initial disclosure had sent shockwaves across the border. Ontario Premier Doug Ford issued a sharp rebuke to Trump and stated the province needs to flex its own manufacturing muscle to prevent PPE shortages. Last week, the province said it would provide $50 million in funding to companies that need to retool their operations to make medical equipment.
"I'm not going to rely on President Trump, I'm not going to rely on any president or prime minister or any country ever again," Ford said last Friday in the hours after 3M's warning. "We're gearing up and once those assemblies start, we're not going to stop them. We're going to make sure we supply everyone in Canada, not just Ontario. We're the manufacturing engine of this country and we're going to set up."
Queen's Park staffers are working around the clock to sift through the thousands of provincial businesses that have offered their services through the Ontario Together website. to determine if they're able to make PPE supplies and COVID-19 test kits the province badly needs, according to Vic Fedeli, Ontario's minister of economic development, job creation, and trade.
As Fedeli manages his ministerial portfolio while quarantining at home in Corbeil, Ont., deputy minister Giles Gherson leads the vetting process while assistant deputy ministers are tasked with procuring a specific PPE item and making sure those companies can supply the province as soon as possible, Fedeli told BNN Bloomberg.
"We want the little guys to help out until the big guys are able to deliver," Fedeli said in an interview. "This is not business as usual anymore."
As a result of emerging geopolitical trade disputes caused by the coronavirus, AMD Medicom Inc. chief operating officer Guillaume Laverdure is scouting where a N95 respirator factory could be built in Quebec.
Medicom, which makes roughly 170 million N95 masks a year, isn't able to import much of its output from factories in France, Taiwan, China and the U.S.; and so it requires a made-in-Canada solution, Laverdure said. Details on the size of the factory are yet to be determined as provincial purchase orders are still being negotiated, he said.
"On one hand, we're a global company but to supply our own home market is very important," Laverdure told BNN Bloomberg in a phone interview.
That domestic demand is also providing an economic shot in the arm to some manufacturers that had to suddenly shut down last month due to the pandemic.
After temporarily furloughing 200 of his employees on March 16, Stanfield's Ltd. chief executive officer Jon Stanfield reflected in his office on how he could get his garment business running again.
"I realized we still have these machines just sitting there that could still sew gowns for front-line workers," Stanfield told BNN Bloomberg.
Stanfield, whose great-great-grandfather founded the Truro, N.S.-based company in 1856, said he made a few calls to friends in Nova Scotia political circles to see what he could do. Two days later, he had a polypropylene gown prototype approved by provincial medical staff, and started redesigning the shop floor to accommodate 72 employees in observance of social distancing requirements.
Similar retooling is being done in Autoliv's facility in Tilbury, Stevens said. The company was only able to retool 22 of its weaving machines but plans to order additional equipment from German suppliers by the end of the month. Once the plant is at full capacity, Stevens is aiming to ship as many as 85,000 gowns a week.
But Stevens will be monitoring Autoliv's gown production from afar. He's self-isolating at home for the next 14 days after picking up his son from the airport.
"Everyone's safe and healthy," he said.