Ontario Cannabis Store interim CEO sees smooth rollout of 2.0 products, more stores
OCS interim CEO sees smooth rollout of 2.0 products, more stores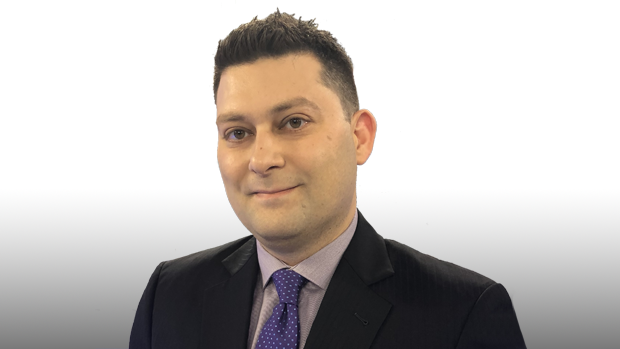 Days before the next generation of cannabis-infused products are set to go on sale in Canada, one of the most influential people in the legal market is confident the roll out of the new offerings will not suffer the same stumbles seen in the early days of legalization and will play a significant role in stamping out the illicit market.
Ontario Cannabis Store interim Chief Executive Officer Cal Bricker told BNN Bloomberg in an exclusive interview that the country's largest cannabis market will be well-prepared to handle demand for the upcoming lineup of vape devices, edibles, extracts and topical products that will be available for sale.
"People are not going to have to fight for access to cannabis products as a result of some kind of shortage on the supply side on 2.0," Bricker said. "I don't see that happening. I think people learned a lot the first time around so I'm hoping everything goes smoothly."
Bricker, who took on the role of running Ontario's cannabis retailer and wholesaler after taking a leave of absence from running Ontario Lottery and Gaming's horse racing business in September, said the products will be available in the province on Jan. 6. That's roughly three weeks after they will legally available for sale so that licensed producers can properly prepare, he added.
Since recreational cannabis became legal in Canada last year, Ontario has emerged as a focal point of the industry's woes as pot producers have blamed the dearth of retail stores as a primary reason sales have widely missed expectations. The province has sold $216.8 million of cannabis in the first year of legalization with just 24 physical retail stores and the online OCS e-commerce website, while Alberta sold $195.7 million with north of 250 stores during that same time.
Sales in Ontario could have been much higher, according to an analysis by The Cannalysts Inc., an independent cannabis research firm. It determined the province has lost out on $325 million in economic activity and approximately $50 million in tax revenue by not having as many pot stores as Alberta.
Bricker said the OCS, which is a crown corporation, plans to support the Ontario government's move to issue cannabis retail store licences in an open allocation system, but declined to comment on when exactly it will happen. However, he said people will likely not be talking about the province's shortcomings in one year's time.
"Something that people forget is that there are a bunch of stores that have been licensed that are we are working on right now and trying to get up and running," he said. "There's going to be more licensees in the market place real soon. The government has indicated its aspirations to get open licensing expedited soon as well."
He did acknowledge that the initial months of legalization could have gone smoother and has spent the past several months consulting with cannabis producers to demonstrate that the province would prefer to be a partner, rather than a roadblock to the success of the industry.
"There's lot of stakeholders who have held a lot of ropes in this. Sometimes, one is pulling in one direction and another is pulling in another direction and it take some time to get some alignment," he said.
Bricker said interest in allowing cannabis producers to directly deliver their products to retailers, sidestepping the OCS's role as a wholesaler, hasn't emerged as a popular option for most companies, noting that about 80 per cent of suppliers are unlikely to adopt the model due to the higher shipping costs they'll likely have to assume.
"When you've got most of the volume in the business, and someone wants to extract themselves and handle their own volume and they want to deliver on that, unless their costs are something different that I don't see," he said. "It's just a matter of mathematics and it's going to be higher because they've got less volume to spread across."
Bricker added that the province will continue to sell vape products despite Quebec and Newfoundland and Labrador opting to ban the devices amid lingering concerns about their potential link to severe lung disease.
"We're all concerned about making sure that the products, when people buy them, that when people buy them they understand the risks of people using them," he said.
"The other thing what we're really concerned about is if we don't offer the products that there's going to be lots of access for people on the illegal side of things and that's where I think that evidence suggests that that's where the problems are occurring."
Ontario is also looking to play a significant role in helping to stamp out the illicit market, which some analysts say accounts for as much as 80 per cent of all cannabis sales in the country. Bricker said the OCS is working on providing customers better prices and quality than what the illicit market offers, as well as using "many levers to try to balance this issue as we move along."
"We've got product that is $5 per gram on the OCS right now, which is more in line with prices in the illicit market. The people that buy from us, they know the quality that we're getting and the THC that they're buying up," he said.
"I think it's going to be tougher and tougher for the guys on the black market to hold on to the prices that they've got."
Cannabis Canada is BNN Bloomberg's in-depth series exploring the stunning formation of the entirely new — and controversial — Canadian recreational marijuana industry. Read more from the special series here and subscribe to our Cannabis Canada newsletter to have the latest marijuana news delivered directly to your inbox every day.