'Shakeout' ahead: Aphria CEO sees industry consolidation as company slashes outlook
We thought Ontario would have a larger store rollout: Aphria CEO on cutting forecast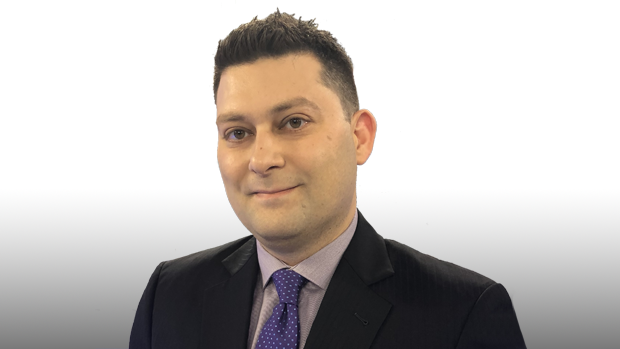 Aphria Inc. downgraded its full-year outlook after it reported second-quarter revenue that came in below analyst expectations following a decline in sales from the company's German pharmaceutical distribution business, while notching a slight improvement in the amount of cannabis sold in the Canadian recreational market.
The Leamington, Ont.-based cannabis producer reported a net loss of $7.9 million in the second quarter of fiscal 2020, compared to a gain of $54.8 million for the same period last year. Analysts polled by Bloomberg expected the company to report a net loss of $9.7 million.
Aphria also adjusted its forecast for fiscal 2020 with revenue projections now believed to be approximately $575 million to $625 million, down from the $650 million to $700 million the company previously forecast. The company said the decline in projected full-year revenue reflects "certain market dynamics," including slower-than-expected retail openings in Ontario, a temporary ban on vape products in Alberta, and a decline in growth in its German pharmaceutical distribution business.
The company forecasts approximately $35 million to $42 million in adjusted EBITDA, down from a prior forecast of $88 million to $95 million.
Aphria Chairman and Chief Executive Officer Irwin Simon – who had the interim tag dropped from his job description on Tuesday – said several factors within Canada's retail landscape have affected the company's ability to meet its forecast targets.
"We [didn't control] what the store count was going to be in Ontario. We thought a lot more stores would be open," Simon told BNN Bloomberg in an interview on Tuesday. "We could not control that Alberta, Newfoundland and Quebec have not allowed vapes to go into those markets."
"So when you're doing projections back to last April and May, and you count all these things, and there's lots of changes in the marketplace, that's what affects our guidance.
Aphria reported net revenue of $120.6 million, an increase of 457 per cent from the same period last year, but a sequential decline from the $126.1 million it reported in the prior quarter. Analysts expected Aphria to report $130.4 million in revenue. The company's adjusted earnings before interest, tax, depreciation and amortization (EBITDA) was $1.9 million in the quarter, an improvement from the $9.5-million loss reported a year earlier.
The pot giant also reported $33.7 million in cannabis revenue in the quarter, selling 5,567 kilograms, up from $30.8 million but short of the 5,969 kilograms sold in the prior three-month period. Meanwhile, the company attributed $86.4 million of its sales to its German pharmaceutical distribution business, which was impacted by changes to its reimbursement model and seasonality.
Simon told BNN Bloomberg that there are too many players in the Canadian cannabis industry relative to the amount of existing demand for product.
"I see a big, big opportunity within the cannabis industry," Simon said. "There [are] a lot of companies out there today that have their challenges in regards to growth, products, cash, et cetera. And I think there's going to be whether [you call it] a consolidation, a shakeout within the industry."
Simon added that he doesn't see the U.S. market opening up any time soon, which would provide relief to some of the struggling players within the industry.
"I don't see cannabis in the U.S. becoming legal any time soon from a rec standpoint, and I'm not even sure (if it will) from a medical standpoint," he said.
"All these different greenhouses, all these LPs that got licences … a lot of them, today, are out of money, and it's difficult to raise money out there within the cannabis industry today if you don't have the right plants."
Jefferies Financial Group analyst Owen Bennett said in a report to clients Tuesday that Aphria continues to improve its Canadian recreational cannabis market share, highlighting how the company had to buy legal pot from other suppliers due to demand outstripping its existing supply.
"Despite revenue coming in lower than expectations driven by the distribution business, Aphria delivered positive adjusted EBITDA for the third quarter in a row, beating consensus expectations here once again," Bennett said.
Bennett added the company's revised outlook is largely due to the temporary ban on vaping products in Alberta and Quebec. The company highlighted that it plans to add 34 new vape products to its portfolio and hopes to launch a new portfolio of cannabis-infused edibles within the next two quarters.
Aphria Chief Financial Officer Carl Merton told analysts during a conference call that the company has $497.7 million in cash, part of what he described as an "industry-enviable balance sheet." Of that cash, roughly $45 million is earmarked for its German business operations, another $50 million to build out its Colombian subsidiary, $10 million for domestic extraction purposes and around $50 million to complete the build-out for its Diamond greenhouse in Leamington.
The remaining $300 million to $350 million in cash the company has left on its balance sheet will be designated for "future strategic initiatives," such as in the U.S. and for distressed Canadian assets, Merton said.
- with files from Shane McNeil
Cannabis Canada is BNN Bloomberg's in-depth series exploring the stunning formation of the entirely new – and controversial – Canadian recreational marijuana industry. Read more from the special series here and subscribe to our Cannabis Canada newsletter to have the latest marijuana news delivered directly to your inbox every day.