CannTrust audit sparks 'wake-up call' for better pot governance
CannTrust non-compliance shows pot sector experiencing 'growing pains': Lawyer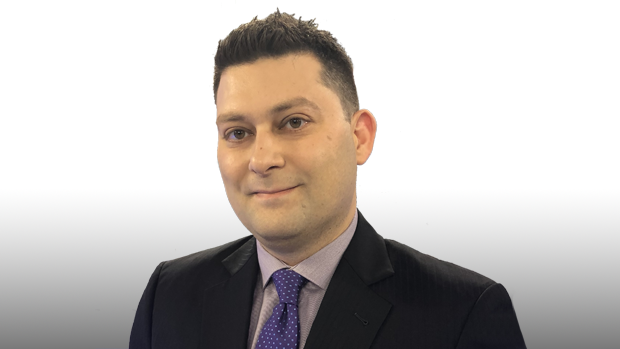 Canada's cannabis operators face a "wake-up call" to improve governance and compliance standards after CannTrust Holdings Inc. (TRST.TO) ran afoul of Health Canada regulations in the latest misstep by the nascent industry, according to a top lawyer specializing in the industry.
CannTrust said early Monday that Health Canada, the federal regulator for cannabis in the country, became aware the company grew unlicensed cannabis in five rooms at its Pelham, Ont. Greenhouse between last October and March. Shares of CannTrust plunged more than 20 per cent on the Toronto Stock Exchange on Monday, hitting a near two-year low.
"This is a wake-up call for the cannabis space in a bunch of ways," said Eric Foster, partner at Dentons and co-head of the Toronto-based law firm's cannabis practice, in a phone interview with BNN Bloomberg.
"With more of these massive blue chip, multinational companies getting involved in the industry, that brings an increased focus on operational excellence. What we're seeing now are these growing pains that have to be rectified immediately because it brings a dark cloud over the industry."
Since recreational consumption was legalized last October, the Canadian cannabis industry has stumbled on multiple occasions and drawn the ire of shareholders who once-flocked to the sector and left many large institutional investors firmly on the sidelines.
The cannabis sector has been under the microscope after several governance and operational-related issues rocked the industry. Last December, a short-seller report alleged several Aphria Inc. executives, including former CEO Vic Neufeld, of insider self-dealing and overpaying for Latin American assets.
More recently, Constellation Brands Inc. CEO Bill Newlands publicly expressed his displeasure at Canopy Growth Corp.'s string of outsized quarterly losses that ultimately reduced the fair value of its investment in the pot giant by nearly $1 billion and led to last week's departure of co-CEO and chairman Bruce Linton.
Richard Leblanc, a professor of governance, law, and ethics at York University, said Canadian cannabis companies need to begin appointing more independent board members and chairs to ensure that compliance and regulatory risk is under control. He said that early-stage companies often appoint friends or close associates that are more likely to ignore issues from a compliance perspective.
"We're in the early stages of governance maturity of these companies," Leblanc said in a phone interview with BNN Bloomberg. "As they expand globally and go into other markets, the lack of governance will hurt them."
Eric Foster from Dentons agrees. He said the importance of having an independent majority on boards of directors, especially in light of recent events, is paramount.
"We're seeing more seasoned and more experienced executives join boards as the industry becomes more mature and sophisticated; but again, there's going to be some growing pains and that will happen over time," he said.
CannTrust said on Monday Health Canada ordered the company to place 5,200 kilograms of unlicensed cannabis on hold, while the company has voluntarily placed an additional 7,500 kilograms of dried cannabis equivalent produced in previously unlicensed rooms at its Vaughan, Ont. facility on hold. To put that into perspective, CannTrust sold 3,014 kilograms of cannabis in its most recent fiscal quarter.
While the company said the financial impact from its non-compliance is unknown, the value of the 12,700 kilograms of unsold cannabis on the wholesale market is pegged to be close to $70 million, according to George Robinson, chief executive officer of RavenQuest Biomed Inc.
Robinson, who also took over CEO duties at Bonify Inc. after Health Canada found the Winnipeg-based cannabis producer sold illegally-sourced cannabis last December, said this is an "inflection point" where investors will call into question the depth of corporate governance at some cannabis producers.
"Health Canada is sending a message that entrepreneurial creativity is not allowed in a regulated environment," Robinson said in a phone interview with BNN Bloomberg. "With market caps for companies in the billions of dollars, you have to act like a real business, take a look at the bottom line and not just pursue growth for the sake of it."
Cannabis Canada is BNN Bloomberg's in-depth series exploring the stunning formation of the entirely new – and controversial – Canadian recreational marijuana industry. Read more from the special series here and subscribe to our Cannabis Canada newsletter to have the latest marijuana news delivered directly to your inbox every day.