Pot politics: A look at the provinces' legalization plans going into 2018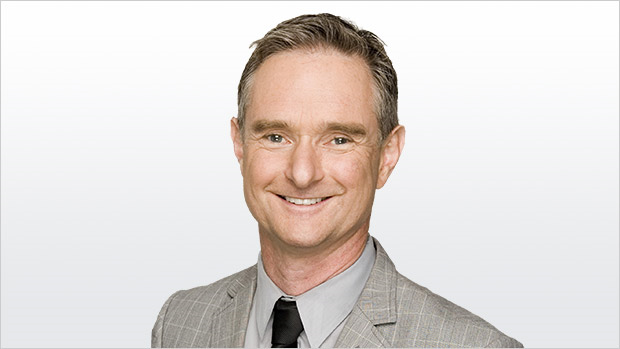 One reason we've enjoyed reporting on cannabis capitalism — BNN's top story of 2017 – is the opportunity to watch unprecedented laws, government policies and regulations be created in real time. This is a global story: It's the first time in history that a major economy has prepared to legalize recreational use of marijuana.
Much will depend on the rules that actually apply on the street when Canadians saunter forth to buy their supplies. And that is up to the provinces, which have come up with a kaleidoscope of plans. For example, British Columbia may be set to allow currently illegal vendors to enter the market while Ontario is pledging a stringent crackdown. Some, such as Manitoba and Quebec, have spurned the federal proposal to allow four plants at home. Alberta, like some other provinces, intends to allow private stores. Nova Scotia has drawn criticism with a framework that would see sales through existing government liquor outlets.
Here's a roundup of the regimes that have been proposed so far:
BRITISH COLUMBIA
Population: 4.8M
Minimum age: 19 for buying marijuana
Public and private retailers. Details due in January or February.
Premier John Horgan has suggested that currently illegal marijuana dispensaries could have a role. "We have, in some parts of the Lower Mainland, more dispensaries than we do Starbucks…We are well-advanced in terms of the retail elements of this."
Province will be lone wholesaler through B.C. Liquor Distribution Branch.
Also unclear if homegrown marijuana will be allowed. Provincial doctors oppose home cultivation on safety grounds and landlords say it shouldn't be permitted in rented premises.
Possible stock play: Large-scale greenhouse-vegetable grower Village Farms (VFF.TO) is adapting an operation in the province for cannabis production as part of a 50/50 joint venture with Emerald Health Therapeutics (EMH – Cdn Stock Exchange)
ALBERTA
Population: 4.3M
Legal age: 18
Will allow private stores, which will be restricted to selling only cannabis and paraphernalia (papers etc.)
Online sales run by the province
No set limit on the number of stores but Alberta Gaming and Liquor Commission won't issue flood of licenses.
Four plants may be grown per household. But province says renters and condo-dwellers may be restricted by rental agreements or condominium bylaws.
Allowed to consume cannabis in home and in some public spaces where tobacco allowed, but use will be banned in cars.
Possible stock play: Alberta producer Aurora Cannabis (ACB.TO) operates a 55,200-square-foot production facility in Mountain View County, Alberta, and is building a 800,000-sq-ft greenhouse near Edmonton International Airport. As a large and local producer, it may have the inside track to supply the province's legal cannabis.
SASKATCHEWAN
Population: 1.2M
Legal age: No announcement yet but legal drinking age is 18.
The province is still vacillating on who will sell the product but apparently leaning towards private retailers and perhaps even private wholesaling.
But a government survey found that 45 per cent of people asked believe marijuana should be sold in government outlets like those run by the Saskatchewan Liquor and Gaming Authority.
Possible stock play: Canopy Growth said in June that its Tweed Grasslands unit in Yorkton, Sask., had received a cultivation licence.
MANITOBA
Population: 1.3M
Legal age: 19 (legal drinking age is 18)
Growing plants at home not allowed without a medical license.
The province is envisaging private sector stores.
Online and brick-and-mortar selling to be licenced by the Liquor and Gaming Authority of Manitoba, which will be renamed the Liquor, Gaming and Cannabis Authority. All retailers must buy cannabis from province's Liquor and Lotteries Corp.
Until 2022, municipalities can hold a local vote on whether to allow marijuana sales.
Possible stock play: Delta 9 Cannabis (NINE.) operates an 80,000 square foot production facility in Winnipeg.
ONTARIO
Population: 14.2M
Legal age: 19
The province will run its own stores, which will be operated by the Ontario Cannabis Retail Corp., a subsidiary of the Liquor Control Board of Ontario. The OCRC, which will also oversee online sales, will initially open 40 stand-alone marijuana stores, rising to 150 in two years. Critics say 40 is far too few for such a big province.
Recreational cannabis can only be consumed in a private residence.
Four home-grown plants permitted for personal use.
Province will delay opening stores in municipalities that object but hasn't given them a veto. Some mayors in the Greater Toronto Area say they don't want a marijuana outlet.
Remaining illegal storefront operators face fines of up to $1 million plus jail terms
Possible stock play: Ontario has more than 40 licenced producers, the most of any province (B.C. is in second place with 18). That means lots of companies will be pitching themselves to the government as local suppliers. But giant Canopy Growth and
MedReleaf (LEAF.TO), which has two production centres in the province, will be putting themselves forward as sophisticated suppliers with the scale to meet the government's needs.
QUEBEC
Population: 8.4M
Legal age: 18
All storefront and online sales will be managed by a provincial agency, the Société Québécoise du Cannabis. That's a unit of the Société des alcools du Québec (SAQ), which runs the province's liquor stores. Fifteen outlets are to be ready by July 1, rising to as high as 150 in two years.
No growing at home: The province says checking on the number of plants in residences would be a mammoth enforcement task.
Consumption allowed anywhere tobacco can be smoked.
Possible stock play: Canaccord notes that Hydropothecary (THCX.V) is "one of only two licenced producers in a province that houses 20 per cent of Canada's population". The company has acquired 78 acres of land next to its existing Gatineau facility and plans to build a one million square foot greenhouse. In November, provincial Finance Minister Carlos Leitão told BNN that "in order to control costs, obviously it is preferable that that supplier will be based in Quebec." Aurora has one production licence and one applicant in the province. Canopy owns one license and one applicant.
NEW BRUNSWICK
Population: 760,000
Legal age:19
The province's alcohol retailer, New Brunswick Liquor Corp., will set up a network of 20 stand-alone stores in 15 communities under the brand CannabisNB.
Economically challenged New Brunswick has been a standout in its enthusiastic plans to develop marijuana as a growth industry.
People will be allowed to grow up to four plants at home.
New Brunswick announced a preliminary deal with Zenabis, a unit of B.C.-based herb vendor International Herbs, to obtain four million grams of cannabis and derivative products worth about $40 million. Last year, the province said it would lend $4-million loan to Zenabis. A local First Nation is also reported to have invested $3 million. The Zenabis agreement follow broadly similar supply deals with Canopy Growth and New Brunswick-based producer OrganiGram (OGI.V).
Possible stock play: Organigram is a clear beneficiary of the supply deal.
NOVA SCOTIA
Population: 954,000
Legal age: 19
The province reportedly has Canada's highest number of pot smokers. A Statistics Canada survey found just under 15 per cent used the drug at least once in the past year compared to a national average of 12.2 per cent.
So far, Nova Scotia is unique in its proposal to stock cannabis in "existing" Nova Scotia Liquor Corporation stores, arguing that "the NSLC has the experience and expertise to distribute and sell restricted products." The provincial agency will also handle online sales.
The Federal Task Force on Cannabis Legalization and Regulation recommended that marijuana be sold separately from alcohol and Nova Scotia's plan has attracted criticism.
For example, some recovering alcoholics are said to use cannabis to stay sober. So, selling the products together might be a temptation to reach for a bottle.
Adults can grow up to four plants per household.
Possible stock play: The province has not yet struck any supply deals so there don't seem to be any public companies with exposure. The government says it would prefer to buy product grown in the province.
PRINCE EDWARD ISLAND
Population: 152,000
Legal age: 19
Use limited to private residences with possible loosening of rules down the road.
P.E.I. Liquor Control Commission will sell cannabis products but in separate stores.
Government online store will sell marijuana via Canada Post.
Possible stock play: Province hasn't announced any supply deals so no public companies appear to have exposure.
NEWFOUNDLAND AND LABRADOR
Population: 529,000
Legal age: 19
Use restricted to private homes.
Newfoundland and Labrador Liquor Corp. will oversee distribution and will be online marketer "at the outset." But the province plans to let private stores sell the product at retail. It will issue a request for proposals. In isolated area, the NLC may sell cannabis itself.
No decision yet on home growing.
Possible stock play: The ubiquitous Canopy Growth has agreed to furnish the province with 8 million grams annually for two years and will build a production facility able to produce 12 million g/year. It says the deal will create 145 jobs. Canopy can also apply to operate four stores. The company said its wants to open outlets at its other growing sites across the country, noting that it's "a common practice for breweries and wineries." The province said Canopy's facility will cost more than $40 million and that it will "partially" subsidize the project.
OTHER JURISDICTIONS
The Northwest Territories:
Population: 45,000
Says the N.W.T. Liquor Commission will be responsible for the sale of cannabis, initially through liquor stores or by a mail order service.
Yukon:
Population: 39,000
Plans at least one store in Whitehorse as well as online retail.
There may be a mix of public and private outlets
Both federal territories plan to set a legal age of 19 and propose allowing four plants per household.
Nunavut:
Population: 38,000, delayed announcing plans because of the Oct. 30 territorial election.
Communities will probably get a vote on whether to prohibit sales, broadly similar to the policy on alcohol.