Canopy enters U.S. consumer market with new CBD brand
Canopy Growth enters U.S. CBD market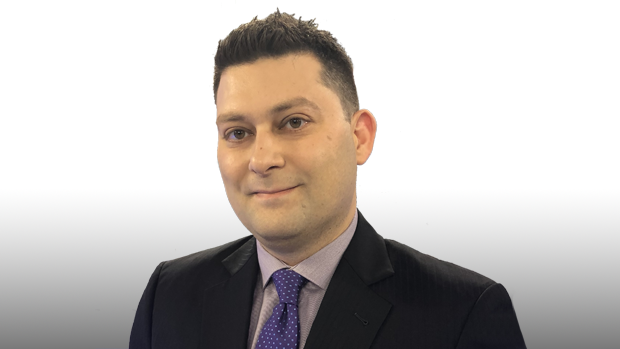 Canopy Growth Corp. has quietly launched its hemp-derived CBD brand, marking the pot giant's first official presence in the U.S. consumer market.
Canopy's new U.S. CBD product brand is dubbed "First & Free" and will be available for sale in 31 U.S. states where CBD products are legally available.
The Smiths Falls, Ont.-based company plans to sell softgels, oil drops, and topical cream products, according to the company's website. The website's terms of service page state it's owned and operated by Canopy Growth and has its servers located in Ontario.
Canopy's formal entry to the U.S. CBD market comes shortly after the country's Food and Drug Administration issued a statement last month that it cannot conclude the cannabis compound's safety in human or animal food products.
"The FDA has seen only limited data about CBD safety and these data point to real risks that need to be considered before taking CBD for any reason," the U.S. government agency said on its website.
"Some CBD products are being marketed with unproven medical claims and are of unknown quality."
To address the FDA's current stance on CBD products, Canopy's First & Free website comes affixed with a disclaimer that states: "These statements have not been evaluated by the Food and Drug Administration. This product is not intended to diagnose, treat, cure, or prevent any disease."
Aside from its current product lineup, Canopy has stated its intention to launch CBD products in skincare and cosmetics, vape products, beverages and edibles in the U.S. market, according to financial documents released last month.
Canopy vice-president of communications and media Jordan Sinclair said in an emailed statement to BNN Bloomberg that the company's new First & Free website is in a testing phase to ensure it is working properly, although "early signs are positive and some orders have been successfully placed."
"First & Free products are available for purchase only in states where permissible under state law in order to ensure compliance with state consumer protection mandates, and following the most stringent state laws regarding the sale of CBD to ensure consumers have access to CBD products from a trusted source," Sinclair said.
Shortly after the FDA's statement, Jefferies LLC analyst Owen Bennett revised his forecast on the U.S. CBD market, pegging retail sales to reach US$3.5 billion by 2022.
"There will likely be a route to market for CBD products, with the FDA having already approved drugs with CBD as the active ingredient," Bennett said in a report released last month. "In our view though, the safety risks as well as the spike in consumer interest will likely see heavy regulation, with companies having to support product launches with detailed reports likely including clinical studies."
Canopy's new U.S. CBD brand attempts to address some of those health concerns, stating that its products have been "perfected" through its "state-of-the-art technology and rigorous testing." It also touts it has filed 40 provisional patents, conducted 11 therapeutic trials and has more than 900 patients.
Canopy recently broke ground on a new hemp industrial park in New York where it plans to grow the cannabis-related plant over 2,000 acres in the state. It also has a hemp processing facility in Illinois.
Canopy said earlier this year it planned to open hemp processing facilities in seven U.S. states within the next year.
"We have built our hemp supply chain in the United States through partnering with a diverse group of contract farmers and manufacturers across several states for the cultivation, extraction, processing, and production of hemp-derived products," the company said in financial documents released last month.
Cannabis Canada is BNN Bloomberg's in-depth series exploring the stunning formation of the entirely new — and controversial — Canadian recreational marijuana industry. Read more from the special series here and subscribe to our Cannabis Canada newsletter to have the latest marijuana news delivered directly to your inbox every day.