'Disruptive force': Reaction pours in to Edward Rogers' explosive claims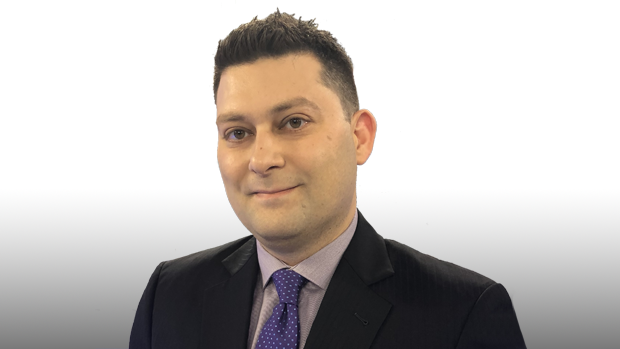 A resolution to the weeks-long corporate drama at the highest levels of Rogers Communications Inc. (RCI) may soon be reached, with a B.C. court scheduled to hear arguments on Nov. 1 from the company and Edward Rogers, chair of the controlling shareholder.
While Mr. Rogers has been among the most vocal in recent days given the release of an affidavit filed Tuesday in court, none of his claims have been tested or proven in court as of yet.
Here's some perspective from other directors, investors, lawyers and analysts who have weighed in on the power struggle gripping Rogers Communications.
Christine Poole, CEO and managing director at GlobeInvest Capital Management:
I want to see how the whole situation plays out. If existing management does get removed, who steps in its place? I guess they mentioned the CFO, but it seems like it might be a whole management overhaul. It's creating a very negative disruptive force for the stock but we'll find out probably within a week or so how it all ends.
Michael Binetti, managing partner of Affleck Greene McMurtry LLP:
[Martha] Rogers is taking the position that by virtue of just signing an ordinary resolution, that somehow was unconscionable. So I'm not quite clear as to what the argument is other than we don't like how it's happening. Now, normally for significant changes to a corporation, you do need to call a shareholders' meeting. But if your articles of incorporation say that something else can happen, then those are really the rules of the road. And the court may not have a choice but to accept what Mr. Rogers has done.
Vince Valentini, TD Securities telecom analyst:
We look forward to an update on the proposed new CEO and potentially other new members of senior management (and to be clear, we will be very happy if it turns out that Joe Natale and his team can stay in place), but as of now, we have no clarity on the composition of the senior management team.
Click here for an analyst roundup.
Loretta Rogers, Rogers director and widow of Ted Rogers (from a statement made on Tuesday):
The claims Edward makes in his affidavit are as unfortunate as they are untrue. He claims I supported his proposal to fire Joe Natale in a Sept. 22 board meeting and that I read from a statement that the proposal had my "full support," and that I thought Tony Staffieri would make a "strong CEO." Edward knows those words, because he wrote them for me. Indeed, it was Edward and Alan Horn who provided me with what they claimed was full, complete and accurate data about Joe's performance. I regret that I wasn't able to validate that data with RCI's independent directors before delivering the statement. However, as soon as I was able to confer with the independents and develop a more complete and unbiased perspective on the issue, I reversed course.
Melinda Rogers-Hixon, Rogers director and daughter of Loretta and Ted Rogers (from a statement made on Tuesday):
It is unfortunate that Edward has advanced a false narrative regarding our mother to provide cover for his misguided position to replace the independent directors of RCI by the stroke of a pen. Loretta, Martha and I stand with Joe, his management team, the 24,000 employees and our customers and fans in ensuring that proper governance, in accordance with the law and our father's wishes, is adhered to.
John Tory, mayor of Toronto and member of the 10-member Rogers Control Trust Advisory Committee, to CP24:
In my spare time, really I have been to a couple of meetings and I try to settle something down that I think would be in the best interest of thousands of people who work for the company not to mention their customers.
Click here for full story.
Martha Rogers, Rogers director and daughter of Loretta and Ted Rogers, on Twitter: