'Anything can happen': Green Growth CEO says there's still time to acquire Aphria
Green Growth Brands strikes CBD deal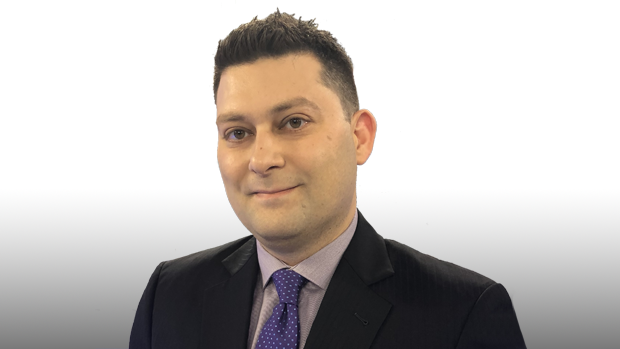 The head of Green Growth Brands Inc. said despite Aphria Inc.'s (APHA.TO) rejection of the company's hostile takeover offer, there's still time to make a deal to acquire the Canadian cannabis producer.
"The way we see it is that we've put out our circular, we've made our case, we've got nothing new to say really," said Peter Horvath, CEO of Green Growth, in a phone interview on Thursday. "There's almost three months left in the bid process so anything can happen."
The offer, formally submitted last month, expires May 9.
"If someone sits down at the table, there's always the possibility you can negotiate something that could make sense. It's really stating the obvious, that if you can talk, it's possible."
Aphria Chairman Irwin Simon said in a statement Wednesday the hostile takeover bid of 1.5714 of its shares for each Aphria share was significantly undervalued, inadequate and not in the interest of company's shareholders.
A day after Aphria's rejection, Columbus, Ohio-based Green Growth said Thursday it's partnering with Nanaimo, B.C.-based Tilray Inc. and Authentic Brands Group – the U.S. company behind brands such as Tapout, Aeropostale and Nine West – to produce a line of cannabidiol-infused products under golfer Greg Norman's brand.
Green Growth said the products are expected to become available later this year.
Horvath said the company doesn't have any specific CBD product formats developed yet for distribution, but is discussing the future rollout of the Greg Norman-branded items.
"I spoke with Greg yesterday and we talked about next steps. My team is taking the next steps to understand his vision for what the needs are for athletes and weekend athletes and develop products which are relevant to them," Horvath said.
Green Growth said the Greg Norman-branded product line is the latest in a series of new developments through various partnerships it expects to announce in the coming months. Last month, the company announced it was teaming up with shoe retailer DSW Inc. to sell hemp-derived CBD foot creams, muscle balms, body lotions and body washes at 96 DSW stores throughout the U.S.
"The brands we're developing are focused on the core of the market right now, which are females and millennials," Horvath said. "With Greg Norman, it gives us a chance to reach an adjacent part of the market that isn't the same. As retailers, we've been doing this for decades, what we know is to get started and the real skill is based on making adjustments based on customer response to your efforts."
Horvath said the margin potential for CBD-related beauty items could be significant, and could be higher than the 70 per cent to 80 per cent that non-CBD topical items generate in retail outlets. These products could range between US$10 to US$30, he added.
"There's a huge opportunity for somebody like us to bring a better [beauty] product to the market at a lower price than what people are seeing today," Horvath said.
It also is one of the first deals to come out of last month's announcement between Tilray and Authentic Brands Group, to develop and sell consumer pot products globally. Under the agreement between the two companies, Tilray will pay up to US$250 million over a 10-year period to obtain 49 per cent of the net revenue from the release of co-branded products.
Shares of Green Growth were up 5.5 per cent on the Canadian Securities Exchange to $5.75 as of 12:03 p.m. ET on Thursday. Aphria shares fell 1.9 per cent to $12.51 on the Toronto Stock Exchange as of 12:07 p.m. ET.
Cannabis Canada is BNN Bloomberg's in-depth series exploring the stunning formation of the entirely new – and controversial – Canadian recreational marijuana industry. Read more from the special series here and subscribe to our Cannabis Canada newsletter to have the latest marijuana news delivered directly to your inbox every day.