New Aurora CEO to go premium in bid to win back investors, customers
Aurora Cannabis casts plan toward profitability following dismal Q4 results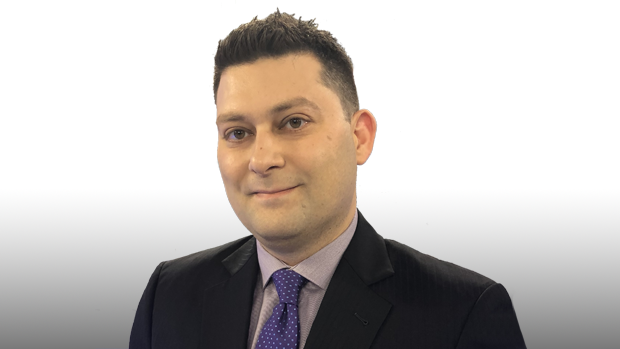 In the wake of the cannabis industry's largest quarterly loss, Aurora Cannabis Inc.'s new chief executive officer has a plan he hopes to turn the company's fortunes around.
The challenge, however, is convincing a growing group of skeptical, once-burned investors to come along for the ride.
"The proof's in the pudding," said Miguel Martin, the former Altria Inc. executive who formally took on the role at Aurora earlier this month.
"It may not happen as quickly as everyone likes, but the category is growing, the margins are really healthy, and if we can do this very quickly as evidenced in this quarter and the quarter after, then we'll see."
Aurora reported fourth-quarter results late Tuesday stating it lost $1.8 billion, the result of a string of impairment and goodwill writedowns. It also reported a five-per-cent decline in sequential quarterly revenue to $72.1 million.
Martin's plan to win back lost market share in Canada focuses on leveraging the strength of what Aurora does right - which is to grow as much cannabis as cheaply as possible. Then, taking that product and applying a premium price tag under its high-end brands - San Rafael and Whistler Organic - where margins are high and a pathway toward profitability can be seen.
It's a lofty plan that bucks against the growing trend in the cannabis industry where people are embracing cheaper pot, a development that now accounts for roughly half of the market, according to some analysts. The strategy was also met with some dissatisfaction from analysts who closely monitor the cannabis sector as well as investors who pushed Aurora's stock down more than 20 per cent Wednesday to a record low.​.
"We believe Aurora's attempt to 're-premiumize' its portfolio will be difficult given industry inventory levels and lack of mainstream pricing power," said Bill Kirk, executive director at MKM Partners, in a research note published on Wednesday.
Martin acknowledges that Aurora still has work to do to regain both investors' and consumers' trust. But the work has already begun, he said in a phone interview with BNN Bloomberg.
He said he's already applied some of his consumer-packaged-goods expertise to Aurora's sales and marketing teams who will be tasked with convincing Canada's retailers to showcase the company's products to their customers. The company has also slashed its selling, general, and administrative (SG&A) costs down to about $40 million a quarter, from a high of $99.8 million two quarters ago.
He's also cognizant of how market share in the cannabis market can quickly shift each month, noting how some pot brands can see their popularity shift by hundreds of basis points compared to single digits in the tobacco space.
"The category as a whole, the cannabis category in Canada is growing," he said. "That is something that benefits everybody but we haven't participated (well) in it."
Separately, Martin also sees potential for Aurora to be a significant global cannabis players once more European countries open their medical marijuana markets where the company can just "plug and play" its expertise in those regions.
He also is confident that Aurora can make an impact in the U.S. once the country legalizes cannabis federally, given the company's experience in operating in a highly regulated market under Health Canada's purview while taking part in the nascent CBD market with its Reliva brand.
But first, Martin needs to take care of its domestic business, he said. Once that is fixed, perhaps the rest of its operations could fall in line.
"I have to prove it. We have to prove we can make money in Canada," Martin said. "And if we can do that, then the rest pulls together a lot better."
Cannabis Canada is BNN Bloomberg's in-depth series exploring the ongoing growth of the Canadian recreational cannabis industry. Read more here and subscribe to our Cannabis Canada newsletter to have the latest news delivered directly to your inbox every day.