Storm rocks oil market but Alberta faces hurricane
Storm clouds gather for Canadian energy stocks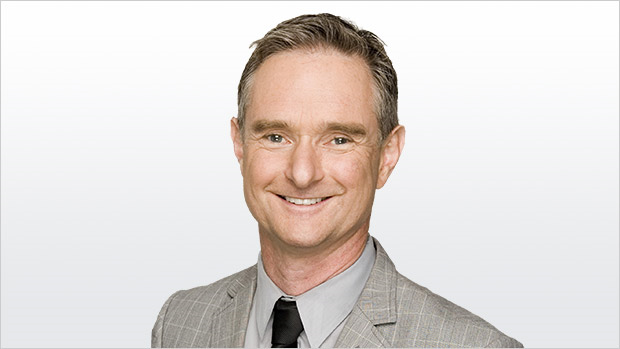 Canadian energy stocks are up around 40 per cent from their March low, but dark clouds are gathering for the Canadian energy sector.
Western Canadian Select, Alberta's benchmark heavy oil, hit a record low below US$3 per barrel Tuesday, dragged down by a worldwide price slump that saw West Texas Intermediate crude drop below $20, a low not seen since 2002. The Alberta grade changed hands at $6.35 Wednesday, down 83 per cent this year.
The iShares S&P/TSX Capped Energy Index ETF dropped 6 per cent to trade at $3.92, down more than 60 per cent from a year ago but still up from just $2.76 on March 18.
Higher quality Canadian product hasn't escaped the price slump. Debt watchers at DBRS Morningstar said in a report Wednesday that the light oil benchmark in Canada has retreated to about $8 per barrel. "Crude oil prices in Western Canada are well below the level producers need to achieve breakeven cash flow," they cautioned, citing the "basin's landlocked position and constraints on gaining access to global markets. Refineries in the U.S. and Canada have reduced crude purchases from Western Canada, and available storage in the basin has been filling rapidly."
Some energy companies are desperately churning out oil to keep the lights on but DBRS Morningstar says that "in Western Canada, about 0.5 million barrels per day of production has been curtailed, with the possibility of more than 1 million barrels (approximately 25 per cent of total Western Canadian production) being curtailed over the next several weeks if prices remain depressed."
Vermilion Energy Inc. is suspending its monthly dividend after cutting it twice. Stifel warned Wednesday that suspending the payout "as opposed to continuing with a de minimis dividend, will force additional selling from dividend funds." Vermilion's stock dropped 16 per cent to close at $5.03.
And Surge Energy Inc. is also killing its dividend after a 90 per cent reduction in early March. Raymond James said Surge's high debt "leverage remains a meaningful risk if commodity prices don't improve in the near- to medium future." The stock fell 18 per cent to trade at 21 cents.
Meanwhile, TD analyst Menno Hulshof is raising what he calls the previously "unthinkable": A cut in dividends by integrated giants Canadian Natural Resources, Imperial Oil Ltd. and Suncor Energy Inc. after up to 25 years of dividend increases.
He said in a report Wednesday that "in the absence of a material improvement in the fundamental outlook for upstream/downstream in the coming months, we may see a cut from one or more of these companies towards year end."
The analyst noted that "all three are well positioned from a liquidity perspective (i.e. could lean on the balance sheet to maintain the dividend)" but also predicted that if they reduced the payout, "the market would be fairly forgiving. We believe most [investors] would view a cut as temporary and the right business decision should conditions not improve."
A group of oil and gas CEOs pleaded last week for help from the federal government and Prime Minister Justin Trudeau said Tuesday he expects to make an announcement this week on support for hard-hit companies. "Whether it's the tourism sector, the airline sector, or the oil and gas industry or others, we will have more to say on that shortly," he said.
That means politics may come into the mix when it comes to dividends. TD's Hulshof raised the possible "inconsistency of taking on debt to maintain the dividend while the Canadian federal government is working towards some form of financial backstop for the industry."