Wattpad US$600M sale follows bidding frenzy that included Spotify, TikTok owner
Wattpad sale all about growth: CEO Allen Lau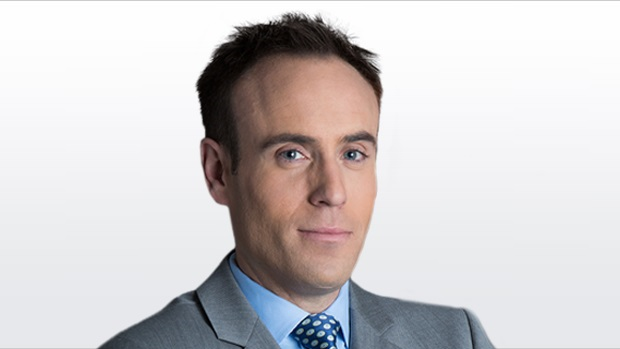 It's been a whirlwind start to the year for Canadian tech darling Wattpad Corp.
On Tuesday night, the online storytelling company announced it has agreed to be acquired by South Korean tech giant Naver in a cash and stock deal valued at more than US$600 million.
"It's a great outcome to have a global company like this who has ambitions in North America, but can also leverage its broad international base," former Wattpad board member Jim Orlando, managing partner at Wittington Ventures, said in an email.
The behind-the-scenes story on how the Toronto-based company came to choose Naver is as riveting as the popular reads one might find on Wattpad's platform.
According to sources familiar with the matter, TikTok owner ByteDance Ltd. and music streaming giant Spotify Technology S.A. each made offers to acquire Wattpad. Their bids were competitive with that of Naver, with price tags north of US$500 million, according to one source with direct knowledge of the matter.
Netflix Inc., Amazon.com Inc.'s Prime unit and Facebook Inc. were also said to have kicked the tires, although they did not ultimately bid, according to the source.
The interest was sparked by a bidding process, which Wattpad began approximately three months ago, following an in-bound offer for the business.
According to one source with direct knowledge of the matter, that offer was made by Fandom Inc., a popular platform in the U.S. built around fan culture. Fandom is backed by private equity firm TPG Capital and is said to have offered roughly US$300 million.
While there would have been logic in a deal with Fandom, Wattpad remains in growth mode and its board of directors decided to explore if there was a better fit and possibly sweeter offer, the source said.
Wattpad worked with the well-known advisory firm, The Raine Group LLC, to sort through potential offers.
The common appeal for bidders, according to sources, was Wattpad's content platform. It has gained traction in its book business, television and with building relationships with Hollywood studios.
Naver is not well known to the average tech enthusiast in North America, but it is a heavyweight in South Korea — a dominant force in search, e-commerce and content.
Its desire to build a global studio with Wattpad — and the fact that it does not have a significant team in North America — is expected to allow Wattpad, led by founders Allen Lau and Ivan Yuen, to keep building.
"One thing we have to remember is that selling [the company] and continuing acceleration in the business— they are not mutually exclusive," Lau said in a television interview Wednesday.
While ByteDance is enjoying explosive growth through TikTok, it's believed that the company's Chinese ownership would have potentially meant a complicated regulatory approval process, according to one of the sources familiar with the matter.
Meanwhile, Spotify has been red hot itself, but its business is largely built around audio, while Wattpad is a visually-focused company, the source said.
Lau confirmed in his Wednesday interview that the company also considered going public through an IPO.
"We are a fast-growing company," Lau said. "We have been talking to investors and the investment community constantly. This is definitely something we looked at."