Apple's new TV Show 'Planet of the Apps' searches for next breakout app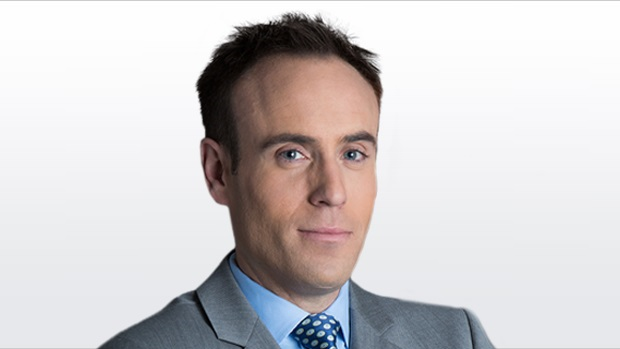 'Planet' is a word worth emphasizing from the title of Apple's new TV show, "Planet of the Apps." This spring, Apple will premiere its first reality television series, which will shine the spotlight on a diverse pool of talented app developers.
"There's never been a better time for a show about apps," Executive Producer Ben Silverman told BNN in a phone interview. "Tech entrepreneurs are the new rock stars and their apps are disrupting culture globally. We can't wait to pull back the curtain and shine a spotlight on the designers, engineers and hustlers who make up the app culture."
Some have described "Planet of the Apps" as a mash up of "Shark Tank" and "The Voice." Contestants work with high profile, entrepreneurial mentors/judges including Jessica Alba, Gwyneth Paltrow, will.i.am, and Gary Vaynerchuk, for a chance to receive up to US$10 million in venture capital and featured placement in Apple's App Store.
The show will be distributed through Apple Music. Given that Apple's subscriber-based music service is available around the world, the show's producers felt it was important to give it a global feel.
"The casting team went on the road and the developers are from all over," Silverman said. His studio, Propagate Content, is co-producing the show with Apple. "I think one of the things the show does is highlight how many brilliant developers and designers there are around the globe, whether it's in the U.S., Canada, Croatia or Israel."
Searching the globe for talent comes naturally to Silverman. He rose to the top of the TV industry, scouring the globe for hit shows. His television credits include "The Office," "Ugly Betty," "Jane The Virgin" and "The Tudors." His track record with reality TV is equally impressive and includes programs such as "The Biggest Loser."
On "Planet of the Apps," a few lucky developers also get to pitch what the show calls "one of the hottest venture capital firms on the planet." That firm, Lightspeed Venture Partners, recently struck gold, following the IPO of one of its early investments, Snap Inc (parent of Snapchat).
"That was part of our planning," Silverman said, referencing the savvy timing of incorporating Lightspeed, given the Snap Inc IPO attention. Lightspeed is also an investor in Jessica Alba's The Honest Company.
Apple is planning to give successful apps from the show featured placement in the App Store.
"Silicon Valley's venture capital culture is very much a referral based system," Silverman said. "We wanted to open things up and create true democracy."
With this being Apple's first real foray into original programming, "Planet of the Apps" will no doubt be heavily scrutinized. All the more reason to partner with someone like Silverman, who has already created shows for technology companies betting on originals, such as Netflix, Amazon and YouTube.
"I'm very interested in the new. I love learning about different ecosystems. It gives us insight and intelligence that helps our team be more creative," Silverman said.
Beyond Apple, Silverman, along with Propagate Co-CEO Howard T. Owens, continues to produce shows for traditional television, including "The High Court" for Comedy Central and the relationship gameshow "My Partner Knows Best" for Lifetime. But he says working with a company like Apple allows for new ways of measuring success, beyond a show's television ratings.
"There are many ways for the show to be successful — from Apple Music generating more subscribers, to creating more awareness and successful partnerships for Lightspeed and our mentors. And of course, we hope to launch successful apps from these talented developers," Silverman said.