Aurora aims to extend discount pot push to U.S. in CBD deal
Aurora Cannabis seeks value with latest deal for U.S. CBD company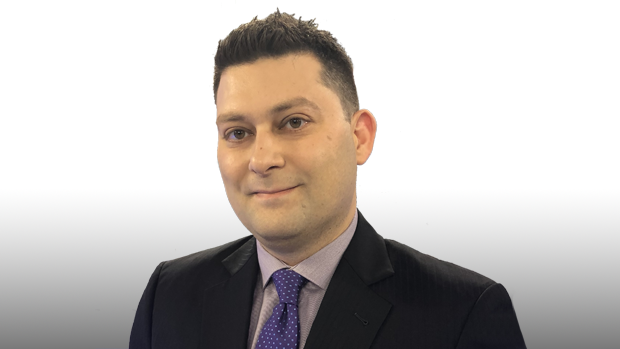 Aurora Cannabis Inc.'s recent embrace of selling cheaper cannabis may be at the heart of the company's initial foray south of the border.
Aurora said late Wednesday it would acquire U.S. CBD company Reliva LLC for US$40 million in company stock, with an additional US$45 million to be paid out if certain financial targets are hit within the next two years.
But it's Reliva's network of 20,000 locations - many of which are gas stations or convenience stores – that appears to have been a critical aspect of Aurora's interest in the company. Given Aurora's recent strategic embrace in selling cheaper recreational cannabis products in Canada, the locations - where Reliva's CBD gummies and tinctures sell for about $20 each – helped attract the company's interest in striking a deal.
"We really staked our ground with approachability and format," said Miguel Martin, chief executive officer of Reliva, in a phone interview.
"If you think about a post-COVID environment where value, affordability, and compliance get highlighted, we feel really good about that."
Michael Singer, chairman and interim CEO of Aurora Cannabis, told BNN Bloomberg that the company has seen the Canadian cannabis consumer demand shift over the past few quarters to high potency, but competitively priced products. The company's Daily Special brand - which is priced to compete with the illicit market - now commands roughly 10 per cent of the cannabis market in Ontario, Aurora executives said during an analyst call last week.
"The Canadian strategy is where the recreational consumer has gone. The market has shifted and we see the value segment being more dominant in the market," Singer said in a phone interview.
The deal comes amid regulatory uncertainty in the U.S. around products containing CBD, the non-impairing chemical compound sourced from the cannabis plant. The U.S. Food and Drug Administration (FDA) has yet to rule on how CBD-infused products should be sold in the U.S., and some analysts are casting doubt on the size of the market.
"Our two primary concerns with entering the U.S. CBD market are a lack of regulatory clarity from the FDA, and more importantly, an abundance of competitors," CIBC analyst John Zamparo said in a report to clients on Thursday.
Zamparo said 2020 revenue estimates for Charlotte's Web Holdings Inc., the biggest CBD producer and retailer in the U.S., have tumbled by more than two-thirds to US$100 million, while Green Growth Brands Inc., another major U.S. CBD seller, recently filed for creditor protection after defaulting on maturing debt payments.
Reliva's revenue expectations were muted last year. According to a company investor presentation obtained by BNN Bloomberg, Reliva forecasted US$33 million in revenue in 2019. The company only generated about US$14 million in the past 12 months, according to IRI, an analytics and market research firm.
"We're in the first innings of CBD," Martin said. "The FDA has had a lot to say but the recent comments are encouraging and the states are moving positively with CBD."
"Like all new categories, it's going to bounce around a little bit."
Singer isn't fazed either, stating the deal will help Aurora explore a new global brand to which Reliva can apply its regulatory and production expertise and help launch new products in certain markets.
"When those regulations change in Canada, it's not going to take us time to ramp up," he said. "We're going to have immediate access at the retail level like Reliva has in the U.S."
Health Canada is currently reviewing regulations on whether food or other products containing CBD could be sold over-the-counter at pharmacies or health food stores and a final decision is expected later this year.
Cannabis Canada is BNN Bloomberg's in-depth series exploring the stunning formation of the entirely new — and controversial — Canadian recreational marijuana industry. Read more from the special series here and subscribe to our Cannabis Canada newsletter to have the latest marijuana news delivered directly to your inbox every day.