Bombardier's 'high-risk turnaround' in the spotlight as investors await earnings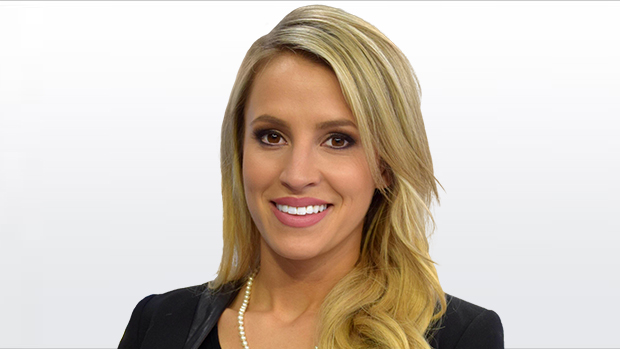 Bombardier's "high-risk turnaround" will be in the spotlight next week as the company releases quarterly results amid an escalating U.S. trade spat.
The airplane and train maker surprised the street in May when its cash burn, a closely-watched metric in this capital-intensive industry, beat expectations.
For some, it was an encouraging sign Bombardier (BBDb.TO) may meet its ambitious 2018 and 2020 financial goals.
But experts warn the trade dispute, which could result in potentially punitive duties on CSeries jets, represents a risk for the all-important program.
Seattle-based Boeing in April announced it was petitioning the U.S. Department of Commerce and U.S. International Trade Commission to investigate Bombardier's pricing tactics.
The company accused its Canadian rival of launching a "subsidy-fueled attack" on the U.S. market, selling jets to Delta Air Lines at "absurdly low prices."
The Atlanta-based carrier agreed to buy as many as 125 CS100 jets last April, breaking a lengthy CSeries sales drought.
Bombardier denies Boeing's allegations, arguing they're an attempt to stall the Montreal company's momentum.
"We are coming into the market with an aircraft that is not competing with [any] Boeing products," CEO Alain Bellemare told BNN in a May interview.
Despite threats from Ottawa to renege on a potential deal with Boeing's military division, the U.S. Trade Commission ruled there's enough evidence to merit an investigation into Boeing's complaint.
The Department of Commerce is expected to make a preliminary ruling in late September, but analysts and experts warn Boeing may be inclined to drag out the process.
"Boeing doesn't want a quick decision," Addison Schonland, partner at AirInsight, said in a phone interview. "If they prolong the process, Bombardier management will be distracted and it will make all customers in the U.S. nervous."
Bombardier's July 28 earnings release will also be the final quarter with managerial input from Pierre Beaudoin, scion of the company's controlling family.
Amid mounting anger from taxpayers and shareholders, including Canada's largest pension plans, Beaudoin relinquished his day-to-day operational duties in late June.
He remains non-executive chair of the board.
"This has been a point of contention for many shareholders so we see this as a step in the right direction," wrote Scotiabank analyst Turan Quettawala in a note to clients. "It may also potentially open the door for more changes to the board over time."
Analysts have been increasing their ratings and price targets since April 2016.
But in a recent report, BMO analyst Fadi Chamoun added an asterisk to his rating upgrade. "To be clear, this is a high risk turnaround story but we believe that the senior leadership team has sufficiently moved the needle from ongoing restructuring efforts to deliver on 2018 financial targets."
The company is aiming to break even on free cash flow by next year. By 2020, its targets include growing revenues to $25 billion and generating free cash flow of up to $1 billion.
The lukewarm sentiment is reflected in the company's share price, which has gained 10 per cent year-to-date, but is nearly 18 per cent lower than when Bellemare was brought in to steer the company towards profitability.