Canada's pot shortage could last 5 years amid edibles demand: Expert
Other firms may have cheated on cannabis supply: Industry consultant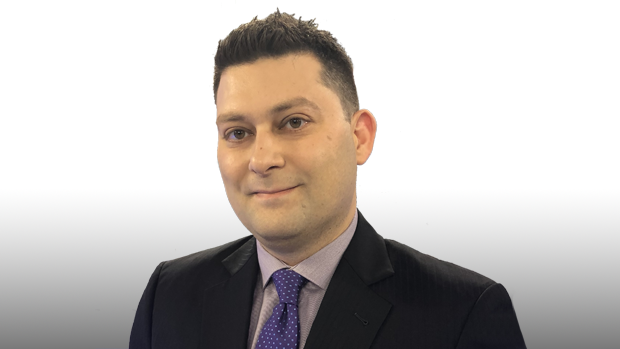 Canada's cannabis supply shortage issues could last more than five years as the industry braces for a surge in demand for edible products once they are legalized, according to a leading consultant.
George Robinson, chief executive officer of RavenQuest BioMed Inc., said Canadian pot producers will need to grow as much as 6 million kilograms of cannabis annually in order to meet the domestic demand for dried flower, edible products and other extractables that are expected hit the market later this year.
"It's the elephant in the room that no one is talking about," Robinson said in an interview with BNN Bloomberg. "What are we going to do when we need to start extracting [cannabis] material?"
Robinson, who has worked with 13 of Canada's top pot producers, was one of the country's first cannabis consultants after legislation was passed to regulate medical cannabis in 2013. He was also recently appointed as interim CEO for Bonify Inc., the Winnipeg-based cannabis producer that came under scrutiny for selling unauthorized black market cannabis to legal stores in Saskatchewan.
Since his appointment, he has replaced the company's top executives and says he will assist the company efforts to restore regulators' confidence. As well, RavenQuest will be providing management services for the company for at least the next three months, he said.
Canada plans to legalize edible and extractable cannabis products such as vape pens by October, and Health Canada issued draft regulations last month. However, demand for recreational cannabis has vastly outstripped supply since it became legal in October. As a result, some retailers have temporarily shut down stores or laid off staff, provinces have suspended allocating new licences and Health Canada has hired more inspectors to issue more cultivation licences.
Other cannabis producers estimated that Canada's supply shortage will last between two to three years as more pot growing facilities open up and refine their production methods. However, Robinson said most producers are underestimating the amount of cannabis biomass that will be needed to meet the expected demand for edible products. Cannabis spending in Canada is expected to more than quadruple to US$5.9 billion in 2022 from US$1.2 billion last year, according to BDS Analytics.
Robinson said cannabis extraction efficiencies range between 12 per cent to 26 per cent, depending on what chemical compound is used to separate the components of cannabis and remove them from the plant to make oils. That means that for every 100 grams of cannabis, only 12 to 26 equivalent grams of cannabis oil is produced.
Robinson noted that Canadian demand for cannabis oil is expected to reach about 1 million to 1.25 million kilograms when it becomes legal later this year, translating into about 5 million kilograms of cannabis needed to be produced to meet it. As well, Canadian producers are currently churning out about 400,000 kilograms of dried flower this year, short of the 1 million kilograms needed to meet domestic demand, he added.
"Five years to meet that demand is conservative, in my opinion," Robinson said. "What may occur is that we can't get the growing figured out, then Health Canada has no choice but to open up imported product into the country."
Out of the 41 pot producers that Robinson and his RavenQuest consultants have visited in the past few years, he said "none of them are growing to their full potential yet."
Cannabis Canada is BNN Bloomberg's in-depth series exploring the stunning formation of the entirely new – and controversial – Canadian recreational marijuana industry. Read more from the special series here and subscribe to our Cannabis Canada newsletter to have the latest marijuana news delivered directly to your inbox every day.