Chinese billionaire Jack Ma pitches Canadian businesses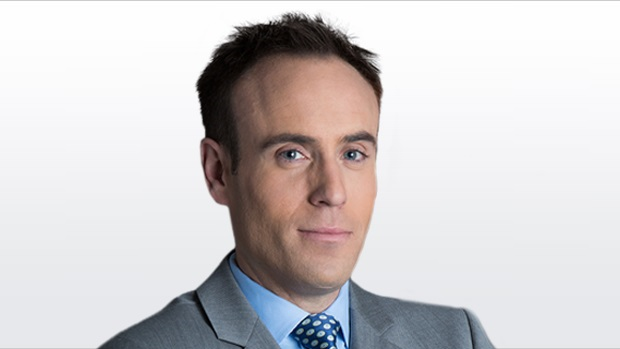 Alibaba is targeting Canada for its next leg of growth.
The Chinese e-commerce giant hosted an event in Toronto on Monday to pitch Canadian businesses on expanding their operations to China, where a rising middle class is boosting demand for products like B.C. cherries, Alberta beef and Nova Scotia lobsters.
"Canada produces some of the greatest products. Living here, we may take that for granted. But seeing it in China, where the Chinese consumer has never had access to many of these products, this is a huge opportunity for Canadian businesses to grow their business," Alibaba Group President Michael Evans told BNN in an interview last month.
"There are more people running around in China with Canada Goose jackets on than you can believe," Evans said.
"With NAFTA looming and the uncertainty of Trump's America, commodity producers and exporters are looking for new opportunities. The Chinese market is the marketing 800-pound gorilla – but if Alibaba can help tame it, Canadian companies will have a tremendous opportunity for their brands and commodities," advertising executive John Yorke, president of Toronto-based Rain43, told BNN in an interview.
The opportunity may be just as big for Alibaba, which relies on businesses using its platform to connect with more than 500 million Chinese consumers -- and North America has been seen as fertile ground since the company went public in 2014. Alibaba held a Gateway-style event in Detroit to woo small American businesses in June. Meanwhile, Alibaba founder Jack Ma sweetened the pot earlier this year by suggesting his company's efforts will help to create one million U.S. jobs over the next five years.
Ma, a charismatic billionaire leader who recently performed as Michael Jackson at the company's 18th birthday celebration, led the charge at Alibaba's inaugural Gateway '17 event in Toronto with a keynote speech. A one-time English teacher, Ma launched Alibaba 18 years ago and is now China's richest person, with an estimated net worth near US$39 billion.
Prime Minister Justin Trudeau also spoke at the event, building on a relationship he's been nurturing since a meeting with Ma in China last September. Canada teamed up with Alibaba in 2016 to create a portal called the Alibaba Canada Pavilion on one of Alibaba's websites, designed to promote Canadian goods. "Today is a very good day for Canadian businesses," Trudeau said in a press release at the time.
BNN reached out to more than a dozen companies whose products were featured in the Alibaba Canada Pavillion. Those who did respond provided limited financial information on the initiative. But Alibaba's Michael Evans told BNN it was a success.
"Things like maple syrup and canola oil, lobsters, fashion and apparel brands from Roots and Lululemon. Those were a tremendous hit with the Chinese consumer. In fact, the pavilion was sold out almost immediately," Evans said in his August television interview.