CPPIB CEO says global growth to be 'challenging' over long-term
CPPIB CEO sees 'a decade of alpha', finds fixed income interesting now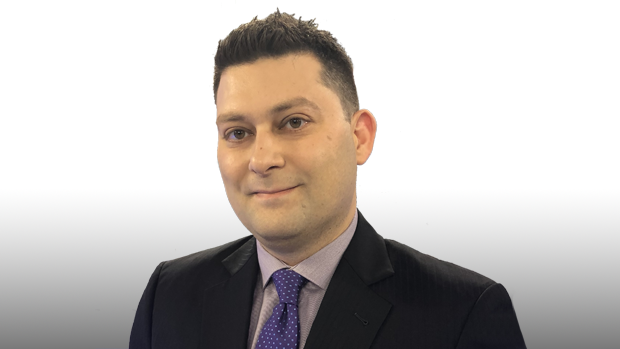 The head of Canada's largest pension fund said there are still "outstanding questions" about how the global economy will grow over the long-term and cautioned his fund is unlikely to record the same double-digit returns it booked over the past decade.
John Graham, president and chief executive officer of the Canada Pension Plan (CPP) Investment Board, told BNN Bloomberg in an interview that he expects the U.S. to resolve its debt ceiling debacle and is looking to raise liquidity to take advantage of "opportunities" the fund sees in equity and fixed-income markets.
"What is going to drive global growth over the next 10 years? That's one of the things that keeps us up at night," Graham said.
Graham's comments come in the wake of CPP Investments releasing its latest annual report for fiscal 2023 on Wednesday, in which the pension fund reported a 1.3 per cent return. That was the lowest return over the past 10 years but above the 0.1-per-cent benchmark tied to its reference portfolio measures.
Funds under CPP Investments' management increased by a total return of 10 per cent over the past 10 years, it reported, which Graham acknowledged "would be challenging over the next 10 years to repeat that."
Canada's largest money manager said it has $570 billion in assets under management, up about $31 billion due to a profit of $8 billion and net transfers of $23 billion from Canadians in its last fiscal year.
The fund's return for the year recorded a shortfall in its fixed-income and real estate investments as long-duration government bonds and higher interest rates led to a drag on those asset classes. Those declines were offset by strong gains from its private equity, infrastructure and credit investments, CPP Investments said.
Meanwhile, Graham described the fixed income markets as "interesting" as central banks around the world lifted interest rates to help combat rapidly rising inflation. CPP Investments' booked a 0.8-per-cent decline among its fixed-income assets that it attributed to exposure to longer-dated government bonds. He noted that CPP Investments will continue to be "constructive" in its energy portfolio investments.
"The path to get here was painful with discount rates rising," said Graham. "But we're in a better place in terms of fixed income than we were a year ago."
A weaker Canadian dollar served as a tailwind to CPP Investments as 78 per cent of its net assets were derived in foreign currencies. CPP Investments recorded a $25 billion gain, or an annual increase of 5.1 per cent, thanks to its foreign exchange investments.
CPP Investments also said that Graham's compensation rose slightly higher to $5.38 million last year – $4.6 million of which was tied to various annual incentives.