Ontario pot lottery in flux as disqualified applicants seek court review
Group of Ontario pot shop applicants seeking judicial review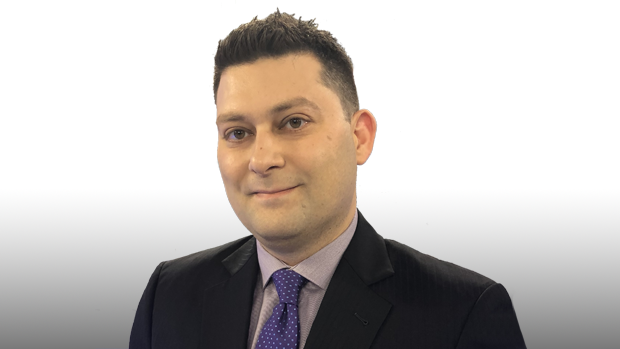 Ontario's plan to open another wave of cannabis retail stores this year is in jeopardy after a group of 11 disqualified applicants filed judicial review applications disputing their exclusion from obtaining a pot shop licence.
Legal filings obtained by BNN Bloomberg show the 11 lottery winners will make a motion in the Ontario Superior Court on Thursday to suspend any further work by the Alcohol and Gaming Commission of Ontario on awarding licences until a judge can decide if those applicants were properly disqualified. The move could delay the opening of one-quarter of the province's planned pot shops this year.
Ontario held a second lottery to issue another 42 cannabis store licences last month as part of the province's plan to have 75 pot shops open by the end of the year. On Aug. 30, the AGCO said 12 of the lottery winners were disqualified for not providing required documents by the regulator's deadline. One other applicant withdrew their application, the AGCO said.
The applicants' motion centres on whether they breached a rule that they needed to provide a $50,000 letter of credit within five days of being notified that they've won one of the 42 spots to apply for a pot shop licence.
"It is our position that our clients fully complied with the rules and all required documentation was submitted on time," said Peter Brauti, a Toronto-based lawyer representing the 11 disqualified candidates, in an email.
"The issues in this matter have the potential to wreak havoc with the lottery system. It is our hope that common sense will prevail and at some point there will be a meaningful dialogue to resolve the issues."
The applicants allege in their legal filings that the notification letters were dated on Aug. 21, but were not sent out on that date. Those letters were either emailed on Aug. 22 or Aug. 23, while physical letters were sent by the AGCO via courier on Aug. 22 and received on subsequent days.
Each of the applicants submitted their $50,000 letter of credit to the AGCO within five business days of receiving a notification letter and in total compliance with the AGCO's rules, the filings state. Shortly thereafter, the AGCO notified the applicants that they had allegedly missed the five business day deadline to submit letters of credit.
The applicants are seeking an order from the Ontario court to quash the AGCO's disqualification decisions and reinstate them in the cannabis retail store application process, or an interim order staying the provincial regulator's decision to award licences for those 11 spots to other winners previously on a waiting list pending an application for judicial review.
Raymond Kahnert, a spokesperson with the AGCO, told BNN Bloomberg in an email that the regulator "acknowledges that a number of disqualified candidates have commenced an application for judicial review. It is their right to do so." Kahnert added the AGCO will not make further comment while court proceedings are ongoing.
Sales of recreational cannabis in Canada's most populous province have had a slow start since legalization last October due to a lack of available bricks-and-mortar retail outlets, supply shortages, and other supply chain issues. Ontario has sold about $121 million of legal cannabis since October, the second-largest amount in the country behind Alberta which has sold $124 million, according to Statistics Canada.
Ontario's cannabis sales reached that total despite having only 24 pot shops open in the province, a fraction of the nearly 300 stores open in Alberta. Several cannabis producers have cited the lack of retail opportunities across Canada as the main reason behind weaker-than-expected revenues.
Cannabis Canada is BNN Bloomberg's in-depth series exploring the stunning formation of the entirely new – and controversial – Canadian recreational marijuana industry. Read more from the special series here and subscribe to our Cannabis Canada newsletter to have the latest marijuana news delivered directly to your inbox every day.