Pot execs in talks with TMX Group to loosen U.S. exposure rules: Sources
Cannabis firms in talks with TMX Group to loosen rules on U.S. exposure, sources say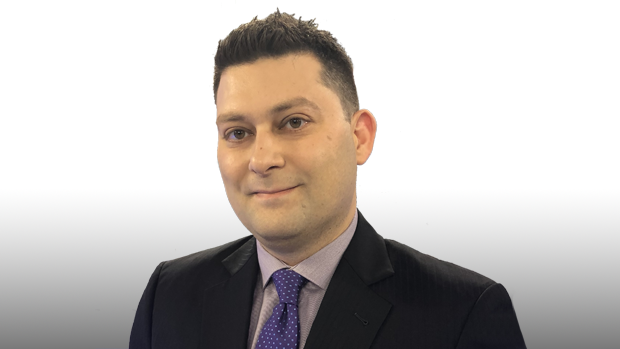 Executives from several cannabis producers listed on Canada's two main stock markets have ramped up discussions with exchange operator TMX Group Ltd. in an attempt to change restrictions against investing in the U.S. pot industry, multiple sources familiar with the matter told BNN Bloomberg.
The dialogue between pot industry executives and TMX Group have intensified over the past month following passage of the U.S. Farm Bill, which legalized hemp and raised hopes the U.S. could be moving closer to legalizing cannabis, according to four sources who requested anonymity because the discussions are private.
While it is unclear whether TMX Group will change its policies regarding exposure to U.S. cannabis operations, an official at the exchange operator noted the regulations are frequently discussed internally and conveyed the operator's willingness to amend regulations in the future, according to a source who engaged in conversations with TMX Group.
When asked about TMX Group's discussions with listed cannabis companies, a spokesperson with the exchange operator said it is aware that legislation applicable to the marijuana sector continues to evolve.
"While we continue to monitor legal developments affecting this sector, marijuana remains a Schedule I drug under the U.S. federal Controlled Substances Act," said Shane Quinn, head of communications and public affairs for TMX Group, in an email to BNN Bloomberg. "From our perspective, United States federal law has jurisdiction in this matter. We do not comment on matters regarding individual issuers."
TMX Group, the operator of the Toronto Stock Exchange and TSX Venture, said in Oct. 2017 that every issuer listed on its exchanges must comply with all the laws and regulations in the jurisdictions in which they operate. That means that pot companies couldn't own any cannabis assets in the U.S. since the drug remains federally illegal in that country.
While cannabis remains federally illegal in the U.S., it appears that the political mood in Washington, D.C. is warming up to rescheduling the drug. William Barr, the newly-appointed U.S. Attorney General, told the Senate Judiciary Committee during his confirmation hearing last month he would not prosecute the pot industry in states where it's legal. Moreover, all current 2020 U.S. presidential candidates now support marijuana legalization efforts, including President Donald Trump who has previously stated he supports states' rights to legalize.
A CEO of a cannabis producer listed on the TSX Venture who spoke to BNN Bloomberg on background said the company's lawyers have recently inquired about whether the exchange will change its policies on U.S. cannabis assets.
"That discussion has happened with the TMX," the person told BNN Bloomberg, but declined to be named, citing sensitivities with the exchange operator. "The TMX is looking for the lost market opportunity they've had with the [Canadian Securities Exchange]."
The CEO said he ​​​was recently informed by TMX Group​ officials that the exchange operator launched a comprehensive review of cannabis companies with investments outside of Canada in light of recent events including short sellers who questioned Aphria Inc.'s acquisition of Latin American. Aphria said earlier in February a special committee found the purchase price was within an "acceptable range" compared with similar acquisitions by competitors, but the deal brought to light certain conflicts in the boardroom that weren't properly disclosed.
"They are under pressure as a regulator to do a higher level of diligence based on those [types of] investments," the CEO said. "They're looking for more fulsome disclosure from these companies and want to better understand the diligence process companies go through to make those investments."
When asked about the TMX Group's recent comprehensive review of the cannabis industry's international operations, Quinn said issuers on the TSX and TSX Venture are "subject to review in accordance with our listing review process."
After TMX Group announced its new regulations in 2017, companies including Aurora Cannabis Inc. and Aphria divested their U.S. assets to maintain their listing on the Canadian exchange.
However, that hasn't stopped several cannabis companies from restructuring their investments to maintain an interest in a U.S. pot firm if any changes are made in U.S. federal laws regarding the cultivation, distribution or possession of marijuana.
For example, Canopy Growth Corp. announced in November it swapped its investment and warrants in TerrAscend Corp., a Canadian Securities Exchange-listed company that recently acquired four dispensaries in California and Nevada, for exchangeable shares that would give it a 10 per cent stake in the firm if there are any changes to U.S. federal laws governing cannabis. Canopy Growth's venture arm, Canopy Rivers Inc., also holds exchangeable shares in TerrAscend that would net it another 10 per cent under the same arrangement. Canopy Growth stated its exchangeable shares are not listed on a recognized stock exchange and, until converted into common shares, the company is not entitled to voting rights, dividends or other rights upon dissolution of TerrAscend.
Canopy Growth also announced plans last month to invest up to US$150 million in New York after receiving a license to establish a presence in the U.S. hemp market, which was liberalized after the U.S. Farm bill was passed in December.
The TMX Group's regulations resulted in a boon for the CSE, the junior market which welcomes U.S. cannabis companies and Canadian companies with U.S. assets. Nearly half of the 130 pot companies listed on the CSE are based in the United States or hold some U.S. assets or interests, according to Richard Carleton, chief executive of the CSE. He added that U.S.-affiliated pot companies that went public on the exchange raised nearly US$3 billion last year.
"We've had the opportunity to build a very positive and supportive working relationship with those companies," Carleton told BNN Bloomberg in a phone interview. "If the range of alternatives changes [for cannabis companies], I would hope that we're able to retain those listings and continue to attract those companies from the U.S. and elsewhere to the CSE."
In an interview with BNN Bloomberg, Peter Aceto, CEO of TSX-listed CannTrust Holdings Inc., said he expects to see a "change in evolution" on how cannabis is treated by regulators and equity markets, but that his company maintains compliance with current policies on investing in U.S. assets.
"We're definitely talking to people in the U.S., particularly about hemp and CBD. The U.S. is exciting, not just from a capital raising perspective but a consumer perspective as well," Aceto said.
Cannabis Canada is BNN Bloomberg's in-depth series exploring the stunning formation of the entirely new – and controversial – Canadian recreational marijuana industry. Read more from the special series here and subscribe to our Cannabis Canada newsletter to have the latest marijuana news delivered directly to your inbox every day.