Videotron facing class-action lawsuits in Quebec
Canadian telco stocks are trading below fair value: Analyst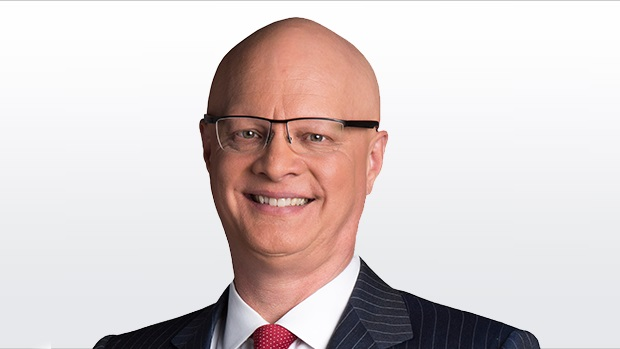 Videotron, a major provider of telecommunications services in Quebec, is the target of two class-action lawsuits alleging the company overcharged its residential customers in that province.
Both of the lawsuits have been authorized by the Superior Court of Quebec to proceed as class actions, meaning a huge number of Videotron customers could be awarded damages. None of the allegations have yet been tested in court, and Videotron has formally denied some of the allegations.
SIM CARD CHARGES
One case alleges that Videotron improperly charged some of its customers for SIM cards that those customers did not request. That lawsuit was authorized to proceed as a class action on Aug. 9.
That case cites two examples of Videotron customers who purchased mobile phones from the company, and found they had also been charged $10 for a SIM card they did not need or request.
REBATES AND INTEREST CHARGES
Another lawsuit accuses Videotron of overcharging its customers in two ways. It was authorized as a class action on Feb. 3. Lawyers behind this lawsuit say it applies to Quebec customers of all of Videotron's services between Oct. 20, 2018 and Feb. 3 of this year. The services include internet, television, video streaming, wireless and wireline phone service.
This lawsuit is focused on rebates and interest charges. It alleges that Videotron did not refund some customers of its pre-paid services when those customers cancelled their subscriptions. If customers were owed less than $5 for services that Videotron would no longer provide, the suit alleges that Videotron did not issue a refund. Refunds were issued for amounts owing that were greater than $5.
Separately, the lawsuit alleges that Videotron charged a full month of interest on overdue balances, regardless of how many days late a customer was in paying off their monthly bill. Moreover, it says Videotron's customer contracts claim to charge interest on overdue amounts on a daily basis, rather than monthly.
WHAT COMES NEXT
Maxime Oullette, a lawyer behind the rebates and interest charges lawsuit, told BNN Bloomberg that his firm expects to soon receive customer and billing data from Videotron – and has hired accounting firm PwC Canada to analyze the numbers. When that is complete, Oullette said he and his colleagues will be able to calculate how much money eligible Videotron customers would be owed if the case succeeds in court.
One important calculation to arrive at, Ouellette said, is how many days an average Videotron customer was overcharged on interest fees.
"We believe it was at least 10 to 15 days," he said.
Oullette is with the firm Garnier Ouellette Avocats in Quebec City.
David Bourgoin of BGA Inc. Avocat in Quebec City, another lawyer involved in this lawsuit, said his firm has received over a thousand emails and phone calls from people who believe they may be eligible for damages from Videotron.
Meanwhile, the law firm involved in the SIM card lawsuit, Lambert Avocats of Montreal, told BNN Bloomberg that the court's authorization of its proceeding as a class action "marks a significant victory for consumers in the fight against inertia selling and hidden fees."
The next step in that case is the publication of a court-approved notice of class action, in which the public is formally notified of the class action.
A notice of class action has already been issued in the rebates and interest charges lawsuit.
At the end of 2022, Quebecor Inc. – which owns Videotron - said Videotron had 6.3 million "revenue generating units," an industry phrase for subscriptions. Quebec is by far Videotron's largest geographic market.
That number has since grown to 7.4 million RGUs with Quebecor's purchase this year of the Freedom Mobile wireless business, but those new customers would not be included in either of the class actions.
Videotron representatives would not comment on either lawsuit when contacted by BNN Bloomberg.
"We do not comment (on) ongoing procedures," the company said in an email.
However, the notice of class action in the rebates and interest charges lawsuit says Videotron denies the allegations and "disputes the basis of the class action."
​With files from Holly McKenzie-Sutter