Aphria-related short report 'materially inaccurate,' Liberty Health investigation finds
Liberty Health says short seller reports were 'materially inaccurate'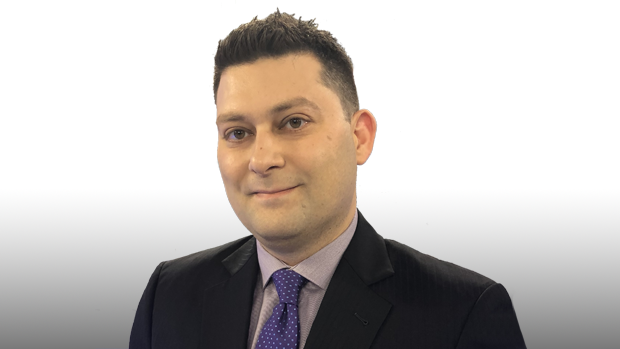 Liberty Health Sciences Inc. said an independent investigation has determined that a short-seller report accusing the pot firm of insider self-dealing and overpaying for certain assets is "materially inaccurate" and "should not be relied upon."
Liberty Health found itself in the crosshairs of a report released by short seller Hindenburg Research in December, which accused the Florida-focused company of being part of the same "web of highly questionable deals" that led it to short Aphria Inc. Leamington, Ont.-based Aphria lost as much as half of its market value after the report.
"The short-seller report was materially inaccurate with respect to key allegations and was presented in a misleading and inaccurate manner and, accordingly, should not be relied upon," Liberty Health said in a statement released on Tuesday. "The independent directors recommended no further action be taken at this time by the board but reserved the right to do so if presented with additional information."
In its report Hindenburg alleged that Liberty Health paid US$13.5 million for real estate from a private entity controlled by Andy DeFrancesco, which had bought it six days earlier for US$8.5 million.
DeFrancesco is chairman of SOL Global Investments Corp., a company that was highlighted in a previous short report by Hindenburg and Quintessential Capital Management (QCM), alleging that shell companies linked to DeFrancesco sold assets to SOL that were later sold to Aphria at "inflated" prices.
As well, the report alleges Aphria CEO Vic Neufeld, who was also chairman of Liberty Health and holds shares in the company, invested in the Florida company at prices during a private placement that were significantly below a subsequent investment by Aphria into the firm.
Liberty Health said it retained U.S. accounting firm Grassi & Co. last month to investigate the allegations, as well as a real estate company to appraise the value of the DeFrancesco-led purchase.
Grassi found the short seller's allegations on Neufeld's investment appear to be "based upon erroneous filings which had since been corrected." As well, the investigation determined the real estate asset Liberty Health purchased was acquired below fair market value, resulting in a net benefit to the company. Additional allegations made by Hindenburg were "inaccurate or out of date," Grassi said.
Hindenburg's report on Liberty Health was released shortly after the short seller co-authored a separate release with QCM, which alleged that Aphria acquired assets in Latin America that appear to be "largely worthless" and that there were "systematic attempts to hide the true nature of these transactions." Aphria's board launched its own independent investigation into QCM and Hindenburg's reports, with Aphria Chair Irwin Simon recently telling BNN Bloomberg its findings will be released "very, very shortly."
Both QCM and Hindenburg have taken short positions in Aphria, meaning they stand to benefit if its stock falls.
When reached for comment, Hindenburg founder Nathan Anderson said in an email to BNN Bloomberg that Liberty Health's investigation found no inaccuracies in his report and four of the company's directors have resigned since its publication. "That should speak for itself," he said.
Separately to the investigation's findings, Liberty Health announced Tuesday John Hick and Ian McKinnon resigned from the company's board citing "personal reasons related to the increased uncertainty regarding cross-border travel into the United States." Neufeld and John Cervini stepped down from the board on Jan. 31.
QCM founder Gabriel Grego said in an email to BNN Bloomberg that while he wasn't an author of the report that targeted Liberty Health, he stood by it "even though [Liberty Health], understandably, tries to minimize their importance [and] relevance."
Shares of Liberty Health rose 3.88 per cent to $1.07 on the Canadian Securities Exchange, while Aphria climbed 8.63 per cent to $12.08 on the Toronto Stock Exchange as of 2:42 p.m. ET Tuesday.
Cannabis Canada is BNN Bloomberg's in-depth series exploring the stunning formation of the entirely new – and controversial – Canadian recreational marijuana industry. Read more from the special series here and subscribe to our Cannabis Canada newsletter to have the latest marijuana news delivered directly to your inbox every day.