As the ranks of oil and gas executives dwindle, where do they go?
Energy sector layoffs hit top ranking executives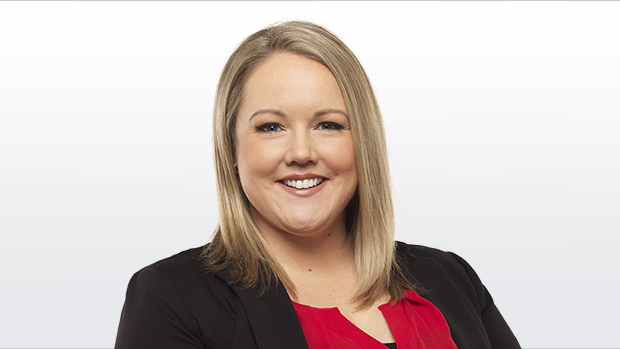 As the Canadian oil patch looks towards a brighter, more stable future, the last five years have left a trail of pink slips in its wake. Tens of thousands of jobs have been lost and as the years went on, the cuts have gotten deeper, moving higher up the ranks.
"You're starting to hit the bone. You're having bone shots now," William Lacey, managing director and head of research at ATB Financial, said. "Good people are losing their jobs in the quest for becoming more efficient and being more resilient in how you run your business going forward. It's brutal."
Then, as an increasing swell of mergers and acquisitions were announced and companies consolidated, that meant more overlap and redundancies in executive positions.
"Think about something like a WhiteCap where Grant [Fagerheim] goes out and he buys NAL, and he buys Kicking Horse, he goes out and he buys TORC, and there are three sets of management teams, they're all put out to pasture," Lacey said. "And I'm trying to be polite here, but the fact of the matter is, that's what's happened to these guys."
Lacey would know. While he keeps a close eye on industry happenings at ATB Financial, he was also the former chief financial officer at Steelhead Petroleum Ltd. That company, along with Rifle Shot Oil Corp. and Primavera Corp, was acquired by Longshore Resources Ltd. on June 5, 2020. Lacey was one of those laid off.
"Unlike like in times past where there was the ability to reset, recapitalize and get going again, it's a lot more challenging. So this is sort of the difficult point of the cycle that we're facing," Lacey said.
"I see a lot of former colleagues sort of being kicked to the curb and it's really unfortunate," Andrew Buzinsky, president and chief executive officer of Digital Wellbore Ltd., said.
According to Buzinsky, there have been deep cuts among those in the "top echelon and definitely in the back office" of many energy companies.
Buzinsky was among them. The executive started up Trican Well Services Ltd.'s completion business in 2012, but as Trican sold off a number of its businesses over the last few years, the completion business was among them. Buzinsky ended up at its acquirer, National Oilwell Varco Inc., for two years before being told his job had been eliminated.
"A lot of the bigger companies are based in the U.S. and when times get tough like this, they tend to draw everything back to Houston. That was my story exactly. You know, 'Why are we paying a president to sit in Calgary when we have a guy here in Houston who makes a lot less' and in U.S. dollars even," he said.
Buzinsky then started up his own company – Digital Wellbore Ltd., a drilling, completion and well intervention company – in 2019, but said many others haven't found the same traction.
"I think ultimately, it's been sort of a brain drain, not only for Calgary, but probably for the industry as well."
"Historically in Alberta when we saw waves of mergers and acquisitions, it was part of the way the natural ecosystem worked that there would be synergies among management teams and those people would then reassemble themselves into new groups and go across the street and start new companies," Scott Crockatt, vice-president of communications and external relations at the Business Council of Alberta, said.
"The process of M&A in large companies inevitably spun out new management teams starting new junior companies," Crockatt said. "Those companies would grow into mid-sized companies, often be acquired by larger ones and the cycle would continue over again. The question is will we see that happen again?"
"I've reviewed hundreds, if not over a thousand severance letters or paper work over the last few months and I've seen a pattern – people that are older and people that are higher up," Charles Osuji, an employment lawyer at Osuji & Smith Lawyers, said.
Despite that seniority, Osuji said the severance packages being offered are smaller than those offered to laid-off employees a few years ago.
"Overall, packages are leaner now and the timeline for finalizing these matters is extended," Osuji said. "Six months the packages are finalized, the final result, but this period of time most of the files take longer than six months. Some a year, sometimes a year and a half."
Leaner packages with longer notice periods is something Loretta Bouwmeester is seeing too. The partner at Mathews Dinsdale & Clark LLP said the longer notice period is a way to compensate for the challenging work environment employees are being released into, but added that the total payoff really depends on the financial state of the company.
"I think you have to differentiate between a merger like Husky – where it's actually a buyout and Cenovus is doing an acquisition – as opposed to a company in the energy sector that might be under a different kind of financial duress," Bouwmeester said. "Where it ends up being a company without the same level of financial resources to draw on, I think it's absolutely going to be leaner."
She also notes all of those pay cuts that employees agreed to take in order to keep the company afloat during the downturn can also affect the size of their final payout.
"Because often those [companies] that were under economic duress based on COVID-19 and otherwise, often did pay cuts in any event of anywhere from 10 to 15 per cent so the severance packages are then based on the lower rate of pay," Bouwmeester said.
While a good golden handshake helps ease the transition, the big question becomes what is available for many of these oil and gas executives to transition into.
"The challenge becomes with the folks that I'm working with is how do they package themselves in a manner that looks relevant to other industries and how do they – in a manner of speaking – peel off that sort of bad 'Spiderman' black suit of oil and gas," Richard Bucher, a career coach who works with leaders in transition as part of his company Your Path to Purpose, said.
Those in the energy sector have largely enjoyed years of well-paying jobs with a lot of perks – something that other sectors find hard to match. Bucher said a big challenge with new clients is managing expectations for salaries, bonuses, vacation days, and lifestyle.
"It really starts with a very intensive, reflective process. Identifying the capabilities – and notice I'm using that term rather than skills – to get into the heart of what these people have to offer," Bucher said. "We also embark on a fairly intense 'Come-to-Jesus' conversation about what the new world order is."
"In many respects, they're saying goodbye to a life they're not likely to see again and they're going to have to approach it differently," Bucher added. "Work is going to mean something different than it might have before and the running room they might have had financially in the past is not what they're going to see in the future."
The unemployment situation faced by many right now seems a bit of a disconnect as the energy sector is finding its footing again – buoyed by higher oil prices amidst returning global demand – and it seems layoffs may be coming to an end.
"There isn't anything more to cut," Tristan Goodman, president of The Explorers and Producers Association of Canada (EPAC), a lobby group whose members represent about 35 per cent of all oil produced in Canada and approximately 60 per cent of natural gas, said.
"They're actually more in the neutral or even positive phase as recovery is clearly taking hold," Goodman said. "Prices are more reasonable, debt is being paid down, but there really isn't a focus on substantive growth – there's a focus really on debt and cash flow."
Goodman said EPAC's members are still very cautious and he expects any job creation will still take time, but it's still providing reason for optimism.
"The industry as a whole has never looked better in terms of its overall sustainability metrics," Lacey said. "The free cash flows are measured in the billions of dollars. There is a lot of positive stuff that's coming out of the space and people are wanting to get around that corner of the layoffs."
But many are clear, the high number of jobs – and C-Suite positions – the industry once saw are unlikely to return. Ever.
As Bucher put it: "The number of seats at the table are fewer than they were a year ago and they were always less at the executive level anyway."