Canada's energy sector 'particularly vulnerable' after oil price crash
Energy stocks best-positioned to survive the oil price war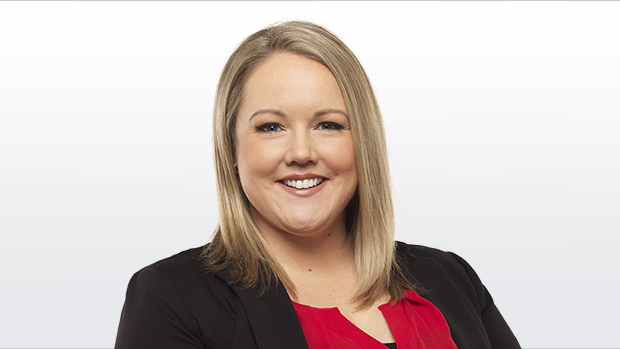 It's been a rough week in Alberta.
This crash in oil prices triggered by an escalating price war between Saudi Arabia and Russia dealt another big hit to the province, especially considering it's been struggling with low oil prices for the last four years.
With West Texas Intermediate prices hovering between US$30 and US$35 per barrel all week, many fear it could be a knock-out blow for some players in the patch.
"The last five years have been hard on everyone in the energy sector, especially smaller and mid-sized companies. The closer they are to actual drilling and site-based activities, the bigger the challenge," Mike Holden, chief economist at the Business Council of Alberta, told BNN Bloomberg in an interview.
"Now with this oil price crash, it's like a fighter being ordered back into the ring five minutes after having barely survived a 10-round fight."
Murray Mullen, CEO of Mullen Group Ltd., says the province of Alberta has become less able to sustain the punches.
"This is the third downturn we've had in 12 years, and each successive one weakens you. Right now, we're particularly vulnerable," he said in an interview.
In a March 8 research note, RBC Capital Markets looked at energy company valuations with the price of oil in the US$45-US$60 a barrel range. It argued companies need prices at US$50 per barrel to be an attractive investment proposition.
"At $45/bbl, the proposition deteriorates and some hedge benefits go away, so [explorers and producers] will need to cut capital further," the report read. It also said oil prices sinking to US$40 per barrel would equate to another 25-per-cent cut to budgets.
RBC didn't even model oil prices going as low as they did this week.
Scott Hanold, of the report's authors, told BNN Bloomberg in a phone interview that if oil prices continue to hover around the US$30-per-barrel mark, budget cuts will be closer to 30-35 per cent, adding "it will be a very challenging six-to-nine months."
A number of Calgary-based companies already made cuts this past week with Husky Energy Inc. slashing spending by 33 per cent and Cenovus Energy Inc. by 32 per cent. Some Canadian companies have also been deferring investment on major projects and suspending dividends.
But there are many companies that don't have much left to cut.
And now there is mounting concern that as cash flows are drying up, so too is the availability of capital.
"The thing we've got to remember is there are no shareholders to support us now and the banks and capital are virtually abandoning the industry," Mullen said.
"In a lower-for-longer price environment, where oil and gas companies have limited access to capital markets – be it debt, equity, asset sales – there's definitely a concern," according to Michael Tran, managing director of global energy strategy at RBC Capital Markets. "That's certainly coming up."
Tran said some companies have protected themselves by putting in hedges at higher prices, but others weren't as prudent.
"Producers that didn't hedge are now completely naked and subject to what we're seeing on the screen," he said. "You're fully vulnerable – feeling the full pain of the oil price drop to the low 30s versus some of your competitors that have price protection at higher levels."
Tim Gramatovich, co-founder of Peritus Asset Management, said he thinks the country's banks, which came under pressure this week, will force consolidation in the industry.
"[The banks] wanted out of the small and intermediate producers. Now they have the ultimate excuse," he told BNN Bloomberg.
Mullen said only adding to the problem is many of the heavyweights have already pulled out of the Canadian oil patch.
"You would not be scared for the super majors because they have strong balance sheets and they've got diversification and they've got access to cash," he said. "We've scared away, through public policy, all the super majors. They've left. We're left with too many intermediates and smaller [companies] with not-so-strong balance sheets and you need a strong balance sheet in tough times."
How bad the Alberta oil patch fares all comes down to how long global players keep oil prices this low.
"If Saudi Arabia and Russia really want to inflict damage, they're going to keep oil [at around US$30 a barrel] for a year," said Tim Pickering, chief investing officer at Auspice Capital. "And at a year, it's going to be a very tough proposition for many companies to survive."
Gramatovich echoed Pickering's sentiment.
"If they hold it at $30 [a barrel], you're going to have five oil companies left in Calgary," he said.