Canadian bank dividends are safe despite headwinds, analysts say
Canadian banks dividends are safe, analysts say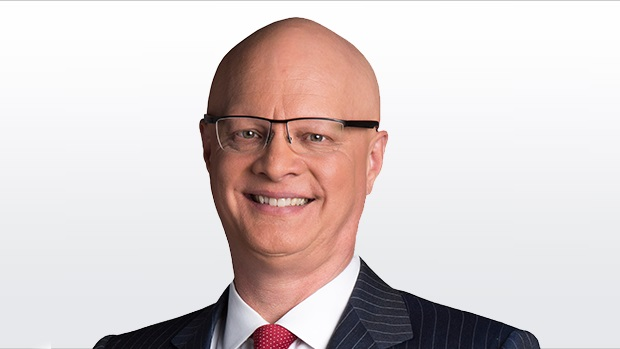 Shares of Canadian banks have been crushed along with the rest of the market, and that has sent their dividend yields up from the 3.5 per cent level to more than six per cent.
Rising dividend yields are often an expression of concern by the market that dividends may not be sustainable, given companies' future profitability prospects. Of course, Canada's banks did not cut dividends during the financial crisis of 2008-09 – and market historians tell us a Canadian bank has in fact never reduced a dividend – but with expected profitability for the banks falling off a cliff, are the dividends really rock solid?
"Yes" is the answer from two veteran banking analysts who have looked closely at the question in the past couple of days. Both Scott Chan, at Canaccord Genuity, and Gabriel Dechaine, of National Bank of Canada, have analysed the headwinds facing the banks and have concluded the dividends are safe.
Both analysts focus on the banks' payout ratios – the percentage of profit a company pays out to shareholders in dividends. In good times, that percentage for the banks ranges between 40 and 50 per cent. With profits poised to plunge as the COVID-19 crisis wreaks havoc on the Canadian economy, those payout ratios will rise sharply. The question is, at what point is a bank paying out too much of its profit in dividends, forcing its board of directors to contemplate a dividend reduction?
For Dechaine, that level is 90 per cent. He calls it the "danger zone."
But he doesn't think we're headed there. He has already cut his earnings forecasts on each of the Big Six banks by between 18 per cent to 26 per cent over fiscal 2020 and 2021.
"For payout ratios to reach a 'danger zone' of 90 per cent or above, we would need to see earnings decline nearly 40 per cent from our revised forecasts," he told clients this week. To be clear, that's a 40-per-cent drop in earnings from the severely depressed levels he is already expecting.
At Canaccord Genuity, Chan has applied a stress test that assumes an extended virus-driven shutdown of the economy, and says this scenario would bring an average 32-per-cent drop in bank profitability in fiscal 2021. But he doesn't see payout ratios rising beyond 81 per cent and adds "at this point, we would see no risk of any dividend cuts."