Canadians' support for legal pot dropped in 2019; edibles interest mixed: Survey
Canadians' support for legal cannabis waning: Study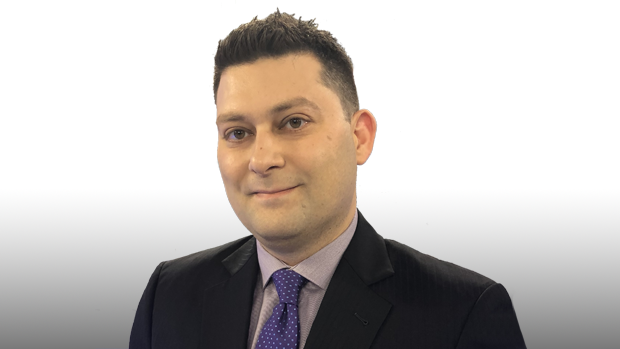 Support for recreational cannabis among Canadians has dropped since the drug was legalized last year amid a shaky roll-out of legal pot and a still-robust black market, according to a survey published Thursday.
In a survey conducted by Dalhousie University and the University of Guelph, half of Canadians support the legalization of recreational cannabis, down from about 69 per cent back in 2017. Meanwhile, uncertain sentiment surrounding legalization has grown to 20 per cent of the country, up from about 7 per cent two years ago, the survey found.
"It appears that Canadians aren't fully convinced that legalizing cannabis was a good idea in the first place," Sylvain Charlebois, director of the Agri-Food Analytics Lab at Dalhousie University and lead author of the study, told BNN Bloomberg in a phone interview.
"Essentially, Canadians are now fully aware that Canada, as a country legalizing cannabis, has been an experiment. And it's telling the rest of the world that maybe it's not a great idea to federally make cannabis legal."
Charlebois pointed to a black market that remains highly active despite legal cannabis being available across the country, supply issues that led to shortages of quality cannabis and a sluggish roll-out of physical retail stores as impacting Canadian sentiment toward recreational pot.
"There's little or no evidence provided by the survey that legalizing cannabis has put a dent in the black market," he said, noting respondents in Ontario and British Columbia were shown to have stuck with their old illicit suppliers despite legalization. The Dalhousie survey found that roughly 60 per cent of cannabis users are still purchasing their marijuana from their black market suppliers.
That contrasts with about 38 per cent of users who reported obtaining their cannabis from the illicit market, such as a dealer, according to Statistics Canada's quarterly National Cannabis Survey released earlier this month. That's down from 51 per cent in the first quarter of 2018.
The survey also mixed results with the legalization of cannabis-infused food products that will come on the market later this year. Interest in purchasing cannabis edibles, once legalized also declined this year, with about 36 per cent of people polled say they plan to buy the product when they become available on the market later this fall, down from 46 per cent in 2017.
About 26 per cent of respondents say they would order a dish with cannabis at a restaurant, while 16 per cent would replace an alcoholic drink with a cannabis-infused product, both results down from 39 per cent and 27 per cent in 2017, respectively.
"It really feels like the enthusiasm for cannabis products has really dropped this year," Charlebois said. "The framework delivered by Health Canada has killed the momentum and taken a lot of air out of the cannabis balloon."
"What needs to be underscored here is that this is a long game. Regardless if you're an investor, consumer or in the food industry, the survey suggests that this is going to be a long process."
The survey polled 1,051 people over four days in April and has an estimated margin of error of 3.1 per cent, 19 times out of 20.
Cannabis Canada is BNN Bloomberg's in-depth series exploring the stunning formation of the entirely new – and controversial – Canadian recreational marijuana industry. Read more from the special series here and subscribe to our Cannabis Canada newsletter to have the latest marijuana news delivered directly to your inbox every day.