Canopy Growth rallies as third-quarter revenue rises
Canopy Growth shares rally as third-quarter revenue rises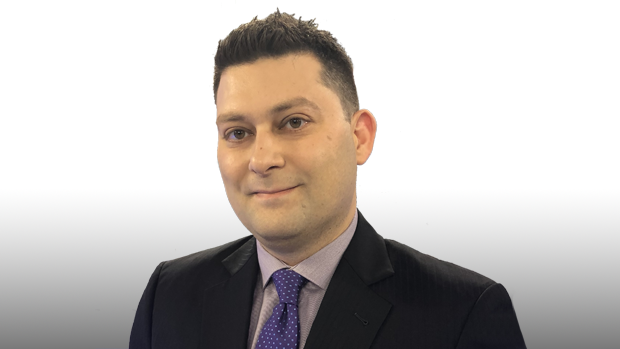 Canopy Growth Corp. topped analyst estimates Friday as it reported a steady improvement in quarterly revenue, while noting cost-cutting measures helped to narrow its losses.
The Smiths Falls, Ont.-based company said it made $123.8 million in net revenue in its fiscal third quarter, while reporting an adjusted EBITDA (earnings before interest, tax, depreciation, and amortization) loss of $91.7 million.
Analysts polled by Bloomberg expected Canopy to report $105.4 million in revenue in its third quarter and an adjusted EBITDA loss of $110 million.
The company said total operating expenses in the third quarter fell 14 per cent from the prior quarter to $231.7 million, while reporting a net loss of $124.1 million.
"Make no mistake: we have a lot of work to do," said Canopy Chief Executive Officer David Klein during a conference call with analysts on Friday. "I am already taking actions to keep us in the leadership position in the cannabis industry."
Klein, the former chief financial officer of Constellation Brands Inc., took the helm at Canopy last month following a six-month search to replace former co-CEO Bruce Linton.
Klein said during the conference call that his mandate as CEO includes three key priorities: improving Canopy's connection with its consumers, ensuring that there is more "discipline in the organization," and defining a path to profitability.
"The industry has evolved and we need to focus on specific markets where we have the legitimate right to win," he said.
Canopy's chief financial officer, Mike Lee, said in a statement that the pot giant plans to take further steps to reduce costs and "right-size" its business to improve its margins and cash flow. The company has already enacted cost controls and reduced stock-based compensation in its current fiscal year, Lee added.
Cowen & Co. analyst Vivien Azer said Canopy's quarterly results show "healthy sequential growth" and demonstrate that the company is on track to produce gross margins of about 40 per cent by the end of its fiscal year.
"With a much cleaner earnings release, we can already see the benefits of new leadership bringing financial discipline to the company," Azer said in a note to clients Friday.
Canopy reported an improvement across a wide swath of its financial results, including Canadian and international cannabis revenue, while securing a leading 22-per-cent share of the Canadian recreational pot market in the quarter, the company said.
Revenue in Canopy's Canadian recreational business rose nine per cent from the prior quarter to $83.5 million, but fell five per cent from the same period a year-earlier. Meanwhile, revenue in its international cannabis business rose three per cent in the quarter to $18.7 million, up 593 per cent from last year.
Canopy sold 13,237 kilograms of cannabis in the quarter, an increase from 10,913 kilograms in the prior quarter and 31 per cent more than the same period one year ago. However, Canopy reduced the amount of cannabis harvested in the quarter to 29,920 kilograms from 40,570 kilograms in the prior quarter, a sign that the company is paring down its production as a result of oversupply conditions in the Canadian cannabis market.
Canopy said the average selling price per gram in its third quarter was $7.23, slightly lower than the average price of $7.50 per gram in the prior quarter.
Cannabis Canada is BNN Bloomberg's in-depth series exploring the stunning formation of the entirely new — and controversial — Canadian recreational marijuana industry. Read more from the special series here and subscribe to our Cannabis Canada newsletter to have the latest marijuana news delivered directly to your inbox every day.