Pot vapes, edibles to generate $250M in sales in first year amid 'uphill battle': RBC analyst
Retail lag expected to hit Cannabis 2.0 sales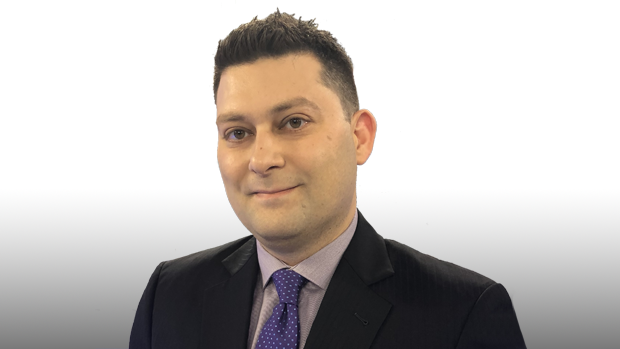 Expectations for Canada's so-called "Cannabis 2.0" market have been further tempered as one analyst pegs first-year sales of those products at a fraction of previously-released forecasts.
RBC Capital Markets cannabis analyst Douglas Miehm said in a report to clients Tuesday he expects sales of vapes and edibles in Canada to reach about $250 million this year amid a lag in new cannabis retail openings across the country. In his forecast, Miehm pointed specifically to Ontario where 180 outlets are set to open by the end of the year, and an apprehension toward vape devices following a health scare from those products last year.
"It is becoming increasingly clear that the category could face an uphill battle in the first year of 2.0 product launches," Miehm said.
He added sales of vapes and edibles in Canada should grow to about $1.5 billion by 2022, still well below earlier projections.
The muted sales forecasts should weigh on cannabis producers' revenue this year, Miehm said.
Cannabis producers were hit hard in the first year of legalization as supply shortages resulted in weaker-than-expected revenue, compounded by the sluggish rollout of retail stores across the entire country. Further, the launch of edibles and vapes in Canada has been marred by demand outstripping supply and the unavailability of vapes in Alberta, Quebec and Newfoundland and Labrador.
"We expect it will take several months before consumer preferences become clearer as we expect products to presumably see an uptick given their novelty," Miehm said.
Deloitte Canada released a widely-cited report last year forecasting the Canadian market for edibles and alternative cannabis products would be worth $2.7 billion in the first year. A Deloitte Canada spokesperson said in an email to BNN Bloomberg Tuesday the firm stands by its market forecast.
The RBC forecast is also well below analyst consensus figures that suggest total revenue from Cannabis 2.0 products for the top seven Canadian cannabis companies will reach $608 million.
"It would appear that the implied [recreational] 2.0 sales by consensus estimates are too high based on the [recreational] 2.0 sales that would result even if the retail market were double or triple in size in 2020 from the prior year," Miehm wrote in his report.
Based on how other legal, regulated markets have evolved over the past several years, he estimates between 3.4 million to 4.4 million vape units will be sold in the first year of availability, which would equate to as much as $222 million in sales. Meanwhile, Miehm forecasts around 7.4 million to 8.8 million cannabis-infused edibles and drinks will be sold this year, or up to $88 million in sales.
However, according to RBC's survey from the same report released Tuesday, which asked 870 people about their interest in vapes and edibles, prices may be too high to sway consumers away from illicit sources to the legal cannabis market. The survey found consumers preferred to pay less than $5 for an edible or drink and no more than $50 for a vape cartridge, prices that are generally well below what is currently available in B.C. and Ontario.
"We continue to believe that retail prices need to moderate to entice existing users from the illicit market to enter the legal channel," Miehm said.
Other analysts have downplayed the impact these Cannabis 2.0 products are expected to have this year. Desjardins Securities analyst John Chu said last month the rollout for all cannabis 2.0 products may be slower than expected, as was the launch of recreational cannabis beginning Oct. 2018. Chu added that edibles sales in 2020 could range between $100 million to $300 million and could represent as much as 20 per cent of the overall cannabis consumer market.
Cannabis Canada is BNN Bloomberg's in-depth series exploring the stunning formation of the entirely new — and controversial — Canadian recreational marijuana industry. Read more from the special series here and subscribe to our Cannabis Canada newsletter to have the latest marijuana news delivered directly to your inbox every day.