Global cannabis market could be worth up to US$130B by 2029: Jefferies
Jefferies initiates pot stocks coverage with 'buy' rating on Aurora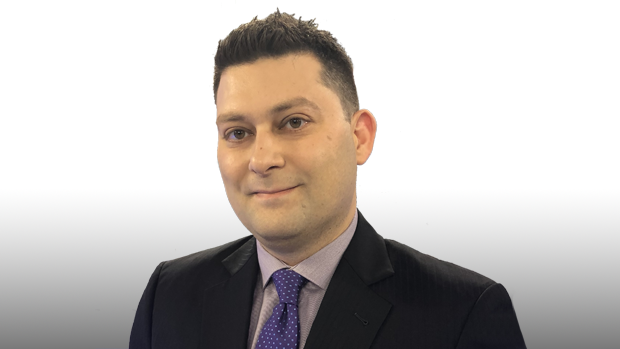 The global cannabis industry could be worth as much as US$130 billion a decade from now if a wave of legalization sweeps the U.S., Europe and Latin America, according to a report by New York-based investment bank Jefferies Group LLC, which initiated coverage of several companies in the space on Monday.
Jefferies' projection for the global pot sector is based on the prospect that in the coming years the U.S. and all countries in Europe and Latin America will legalize cannabis for recreational and medical purposes, as well as the potential penetration of other industry sectors in those markets, such as pharmaceuticals, alcohol, health and wellness and pet care.
The liberalization of the cannabis space in those markets is estimated to be worth about US$80 billion by 2029 and is added on top of Jefferies' base valuation for the global cannabis industry of US$50 billion by 2029, a conservative figure that only includes the 22 countries which have already legalized marijuana for medical or recreational purposes.
"For the sake of prudency, and due to a lack of visibility around the likelihood and timing of law changes in other markets, these projections only capture major markets (and U.S. states) where cannabis is currently fully legalized," the wide-ranging 254-page report, authored by Jefferies analysts Owen Bennett and Ryan Tomkins, said. "Given the prudent approach to our base, we would flag a reasonable chance that numbers could actually come in ahead of our projections."
With its more conservative US$50-billion valuation, Jefferies expects the U.S. will emerge as the biggest cannabis market in the world by 2029 – worth US$21.7 billion compared to its estimate of just US$5.8 billion for Canada. The rest of the world's pot market is estimated to be worth just US$3 billion in the next 10 years, the firm added.
Jefferies also took into account the value of the current global illicit market which it estimates to be between US$150 billion to US$200 billion. The current legal cannabis market is valued to be US$12.3 billion, which would make today's total pot market worth up to $210 billion.
"The above scenario materializing any time soon is highly unlikely, however," Jefferies said. "First you would need all global markets to become legal, and then you would require all illicit users to switch over. Both [are] not going to happen."
The firm initiated coverage on nine cannabis companies, including Canopy Growth Corp., Aurora Cannabis Inc., The Cronos Grop, Hexo Corp. and CannTrust Holdings Inc. It views Canopy and Aurora as being the "best placed to dominate on a global basis in the years ahead."
However, when it came to evaluating the value of the cannabidiol (CBD) market, Jefferies took a more bearish perspective relative to other forecasts. Jefferies expects the global CBD market – which is likely to be focused on the U.S. for the near future – worth US$3 billion in the next three years, and just US$4 billion by 2029.
That forecast differs from a separate report released by Cowen & Co. on Monday that addressed the growing U.S. CBD market, forecasting it would be worth US$16 billion by 2025, up from about US$600 million last year. Cowen analysts derived that figure by assuming 10 per cent of the U.S. population would use CBD products and spend an average of US$640 per person.
"We view this estimate as somewhat conservative, as we can envision a scenario where a consumer that uses a CBD tincture or capsule, may also be inclined to convert his or her beauty regimen to include CBD (e.g. CBD infused beauty products), and or use a topical for targeted relief as well," Cowen said in its report.
Last month, Canopy Growth announced its formal entry in the U.S. CBD market by pledging to spend up to US$150 million on its first production facility after it was granted a hemp license by New York state. Meanwhile, Nanaimo, B.C.-based Tilray Inc. has recently announced a slew of CBD-product deals, including its acquisition of hemp food maker Manitoba Harvest for $419 million and a 10-year revenue-sharing agreement with Authentic Brands Group.
Cannabis Canada is BNN Bloomberg's in-depth series exploring the stunning formation of the entirely new – and controversial – Canadian recreational marijuana industry. Read more from the special series here and subscribe to our Cannabis Canada newsletter to have the latest marijuana news delivered directly to your inbox every day.